Review: G-SHOCK Cool Blue Color Series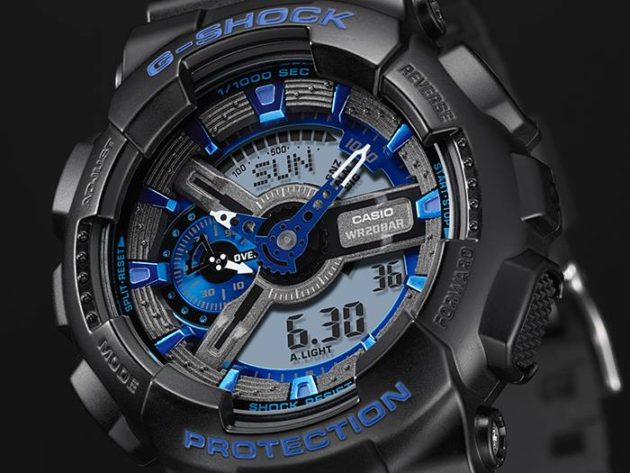 I got my first G-SHOCK back in middle school, and it's shock resistant design helped it survive everything this active teenager could throw its way, including soccer, basketball, skateboarding, and BMX riding. Needless to say, I became a fan for life.
Fast forward 20-some odd years, and I'm back wearing a G-SHOCK once again. This time, I'm rocking one of Casio's new G-SHOCK Cool Blue Color series watches that was released last month, the GA110CB-1A. As the name suggests, the collection offers different variations of blue and black.
The GA100CB-1A comes equipped with a stylized Camouflage print dial while the GA200CB-1A features a modern blue IP Stainless Steel Bezel and the GA110CB-1A is detailed by a Metallic Dial and Markers.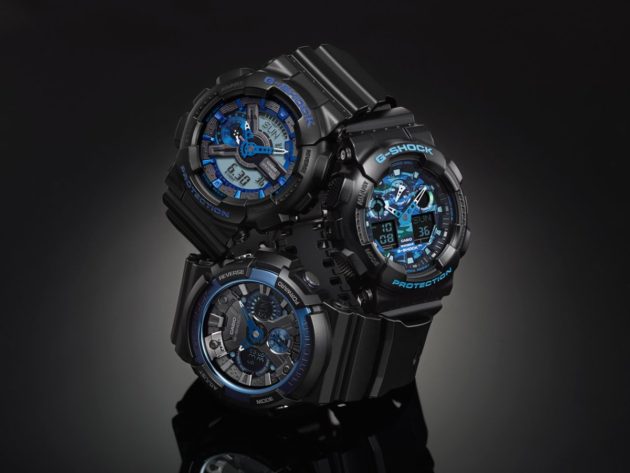 I had a tough time deciding on which watch to get, but honestly you can't go wrong with any of these models. In the end, I couldn't be happier with my choice, and I have been wearing my G-SHOCK non-stop ever since getting it. It's been awhile since I've worn a watch at the gym, and I forgot just how handy it was, to time my sets, make sure I'm not late for work, etc.
All three models include Shock Resistance, 200M Water Resistance, Magnetic Resistance, Auto LED/Flash Alert, World Time (29TZ/48 Cities + UTC), 4 Daily Alarms & 1 SNZ, 1/1000th Second Stopwatch (100 Hr) with Speed Indicator, Countdown Timer (24 Hr), 12/24 Hr Formats, and Mute Function. The GA100CB-1A and GA110CB-1A come in a case size of 51.2mm, and the GA200CB-1A in 52.5mm.
Bang for the buck (the GA110CB-1A retails for $130), it's hard to find fault with this stylish G-SHOCK. If you are in the market for some new wrist bling, be sure to check these watches out at www.gshock.com.