Casio's G-SHOCK Shougeki-Maru Watch Is Inspired By Samurai Kabuto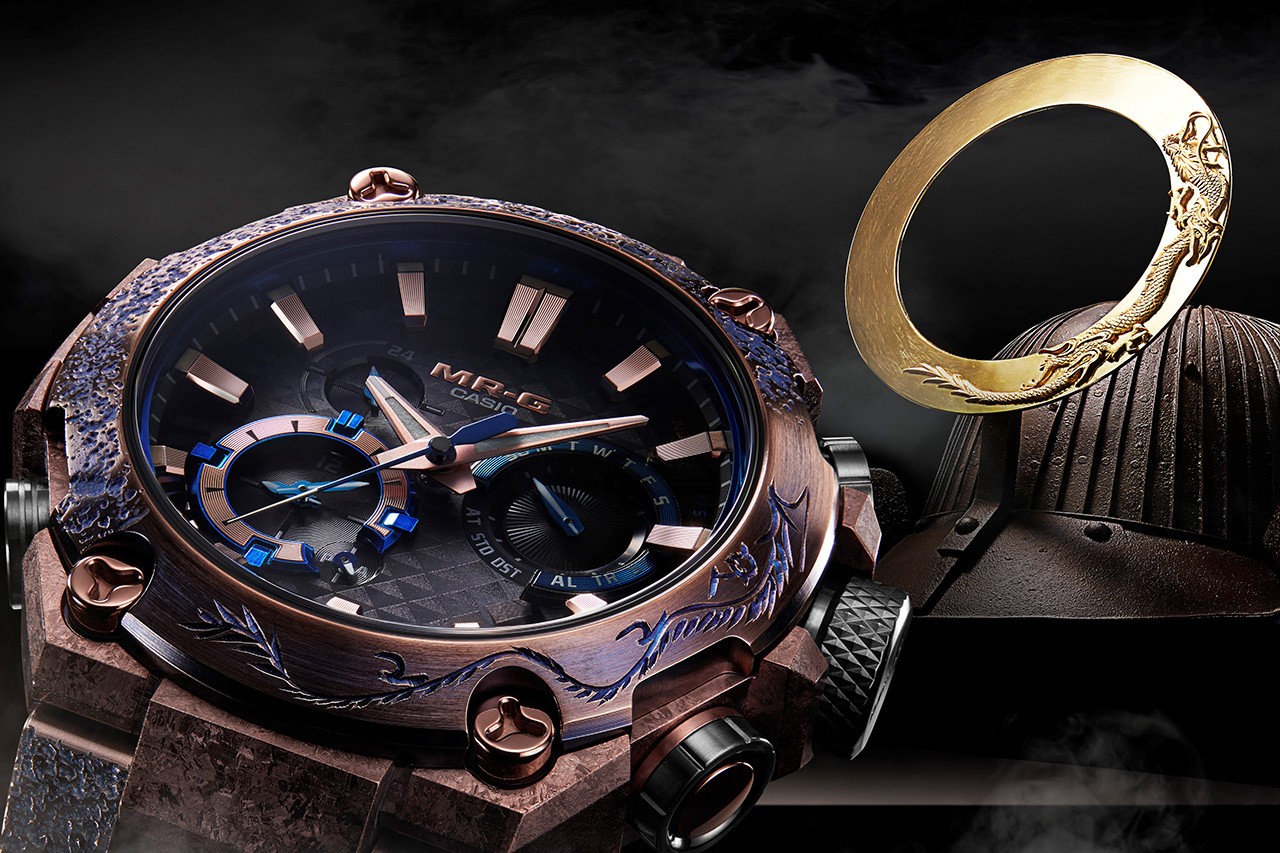 Feast your eyes on the new G-SHOCK MRG-B2000SH Shougeki-Maru, the latest addition to the MR-G Series flagship line of the G-SHOCK watches. This watch takes its inspiration from the traditional kabuto (helmet) worn by Japanese samurai back in the day, and this limited-edition watch limited to 400 pieces worldwide.
Taking inspiration from an original kabuto piece commissioned for MR-G, the MRG-B2000SH evokes the noble spirit and aesthetic sensibility of a samurai commander. Kabuto were worn by Japanese samurai when heading into battle and they are known for their samurai aesthetic and symbolizing the strong convictions of samurai. These qualities resonate with the MR-G pursuit of ultimate toughness and aesthetics.
Representing the helmet's maedate (crest), each bezel features the image of a dragon climbing to the heavens hand carved by Masao Kobayashi, a metalsmith highly skilled in the technique of chasing. With his hand carving, no two watches are exactly alike.
The surface of the bezel and band simulates the tetsu sabiji (rusted steel) finishing technique used on the Shougeki-Maru kabuto helmet. The aged feel was reproduced by using special dies based on the sand dies by casting artisan Masanao Kikuchi. Additionally, the bezel and band are finished with layers of brown and blue ion plating to create the rugged look of rusted steel and the look of the navy blue ito odoshi used in the Shougeki-Maru kabuto, respectively. This gives a unique textured finish that enhances the deep colors of the rusted steel look.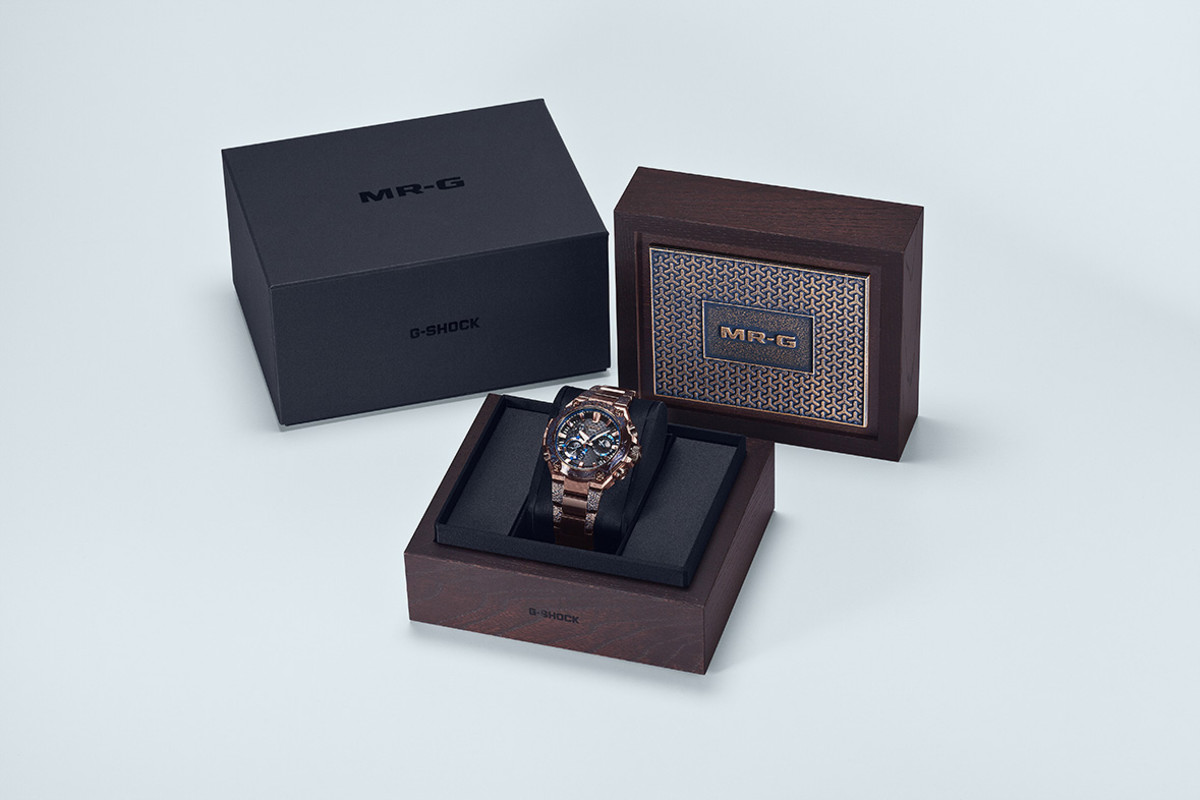 In terms of features, the G-SHOCK MRG-B2000SH pairs with a smartphone using Bluetooth and receives radio wave time-calibration signals, automatically correcting the time upon arriving in a different time zone without having to operate the buttons. This is a truly special watch that delivers both advanced technology and master craftsmanship.
Given the uniqueness of this watch, not to mention the limited number of them being made, this watch doesn't come cheap, with a suggested retail price of $8,000. And you can believe that these will be gone before you know it. So if you want one, you'd better act fast!