The Casio G-SHOCK G-STEEL Watch Delivers Refined Toughness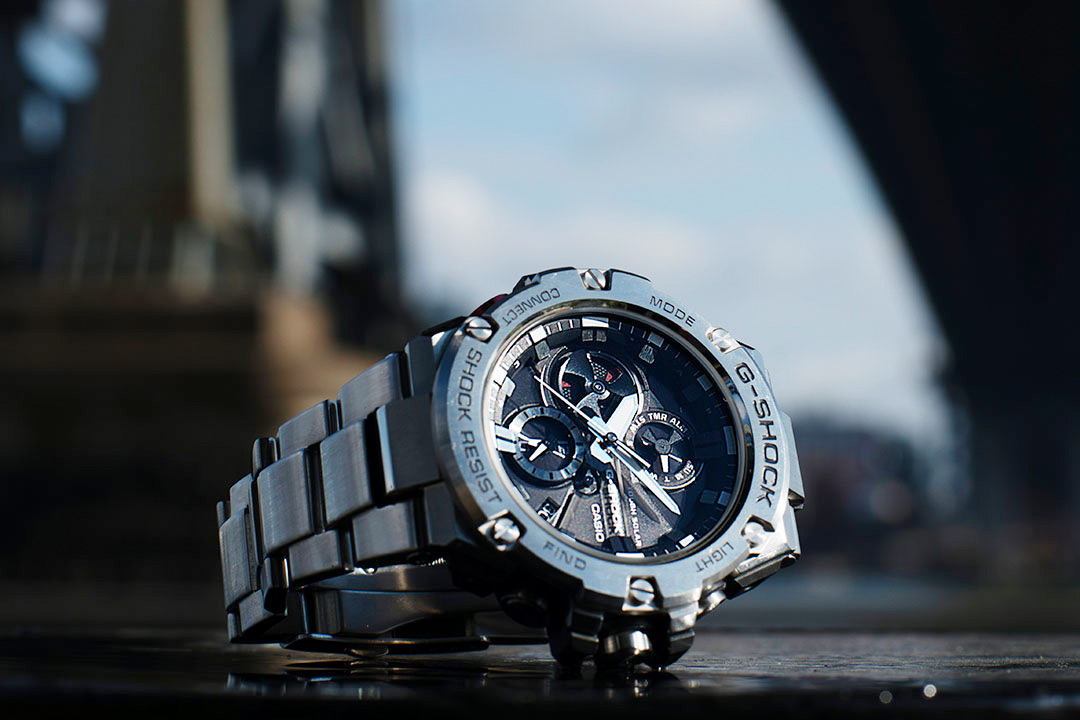 G-SHOCK is known for their tough, rugged watches, designed for people with active lifestyles. And while that's still the case today, their latest G-STEEL collection takes that functionality and goes upscale, delivering exceptional timepieces with top-of-the-line craftsmanship and engineering, perfect for wherever the day takes you.
We recently had a chance to check out the stainless-steel G-STEEL model (GSTB100D-1A) you see above, and this might just be my favorite G-SHOCK watch yet. Their latest offering is the first G-STEEL lineup models featuring chronograph performance in analog format, blending performance and style in one seriously refined yet understated package, with a double-layer bezel, hybrid resin and stainless construction with a refined metallic finish.
This collection's case height is noticeably slimmer than previous G-STEEL watches, while still retaining the seven elements that G-SHOCK watches have long been known for: electric shock resistance, gravity resistance, low temperature resistance, vibration resistance, water resistance, shock and toughness resistance. Clearly, the G-STEEL is ready for whatever comes your way.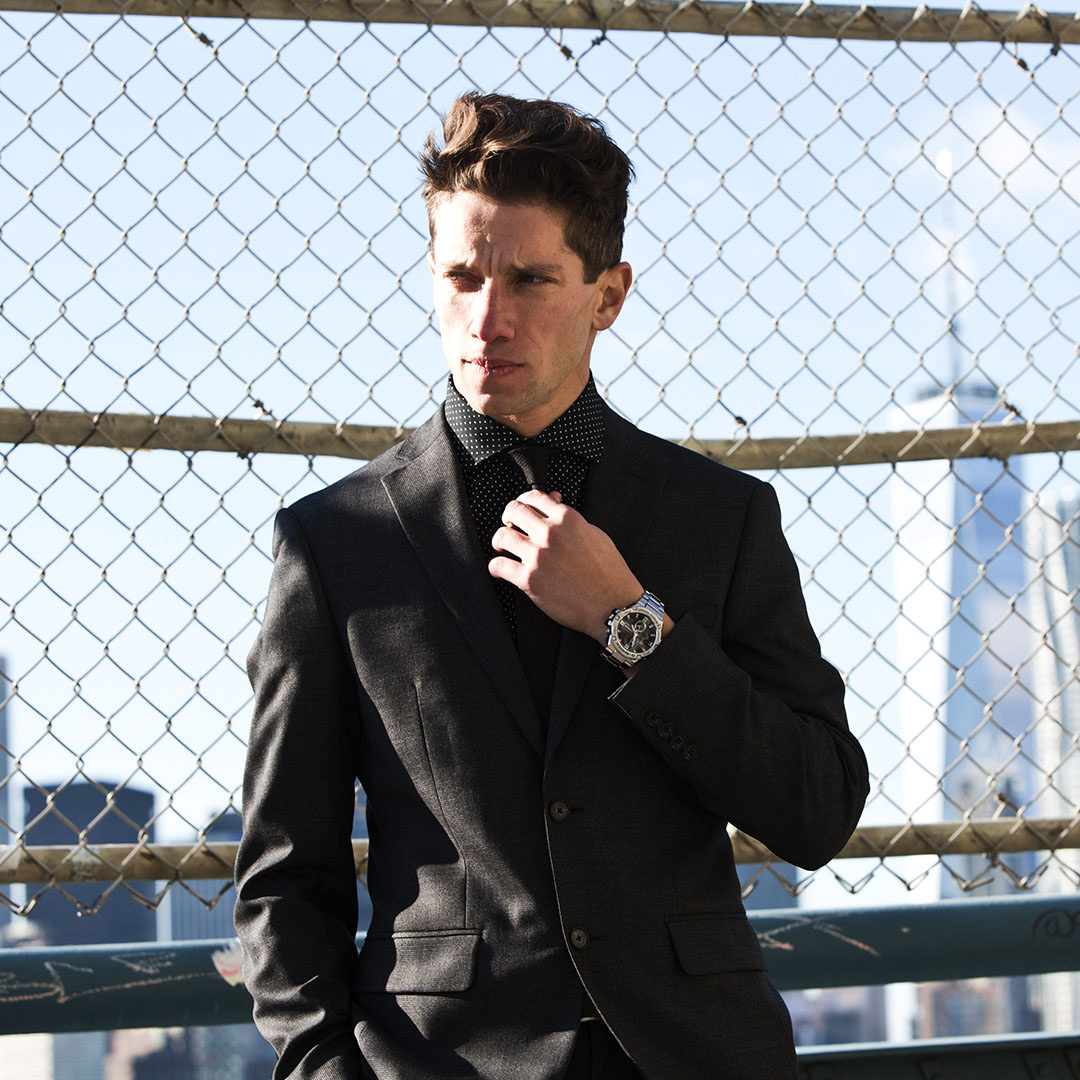 As you can see here, the G-STEEL is both handsome and rugged, with a chronograph face and stainless-steel band. Another neat touch is the dial at 9 o'clock, which has a multi-functional rotating disk that looks like the blades of a jet engine. As these blades rotate, the red coloring behind the disk can be seen, and this is used to indicate the battery level and the alarm on/off setting. They also rotate in the Timekeeping and Stopwatch modes with the passage of time.
Another cool feature is a new layer guard structure that houses resin cushioning parts in the case, for a more elegant design and a better fit on the wrist. This line also uses high-density mounting technology to create a module that is smaller and thinner, also ensuring a better fit.
Believe it or not, these watches are also equipped with Bluetooth technology, allowing you to connect them to your smartphone with just the press of a button. This will let you get time information from an Internet time server. Timekeeping doesn't get more accurate than that. No matter where you are in the world, your watch will have the correct time. It also lets you use Phone Finder and more from their app.
Other G-STEEL functions include Tough Solar along with CASIO power saving technology to ensure you've got power, high brightness LED light illumination, and dual dial World Time.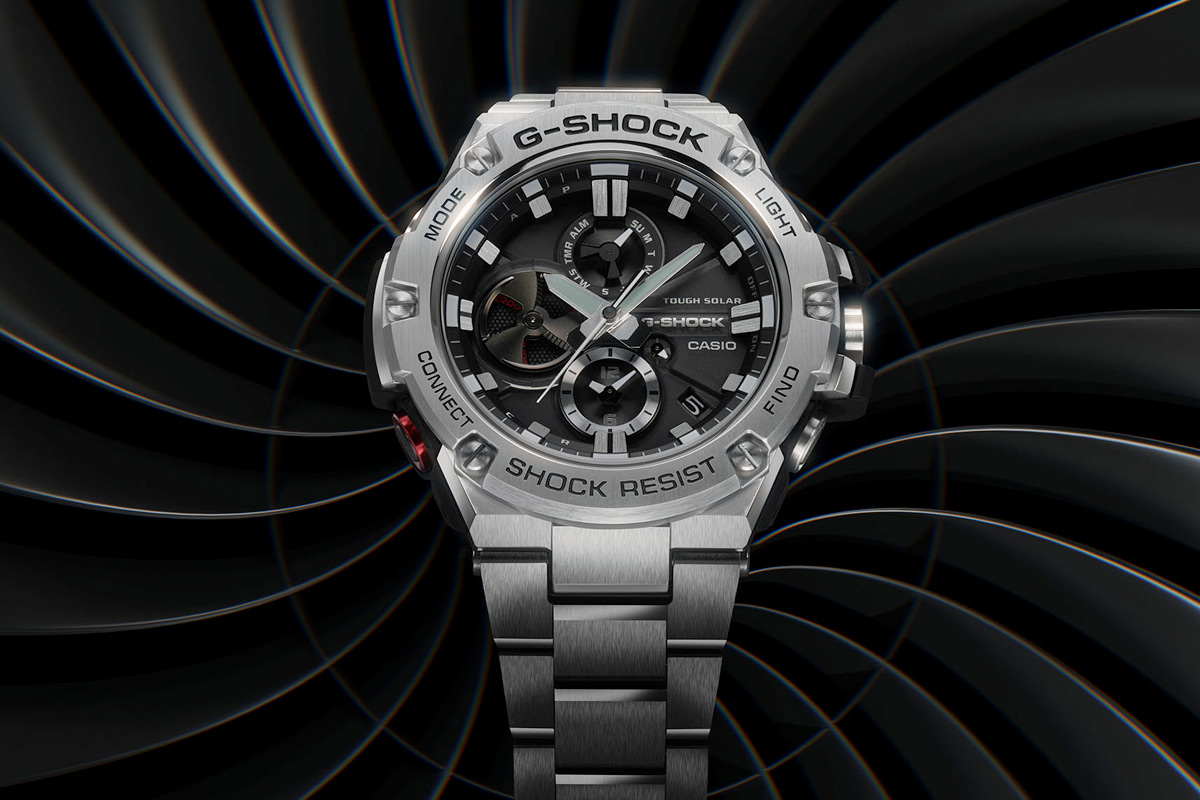 You can see a full list of the G-STEEL specs on their website.
Our opinion is that this watch is likely to go down in history as one of their best models. It will be a classic that endures. That's why you want one too. And if that's the case, you should go for it without hesitation because it always stinks when you're indecisive only to swing back around and find that it's gone. Don't let that happen to you.
Father's Day is also coming up quick, and you know Dad would totally love this. Make his year with a gift that is durable, has amazing style, and will have him thinking about you every time he looks down at his wrist.
Visit www.gshock.com for more information on the G-STEEL collection.
—
Disclosure: This post is sponsored by Casio, but all opinions are my own.