6 Tips To Start Doing Sports For The First Time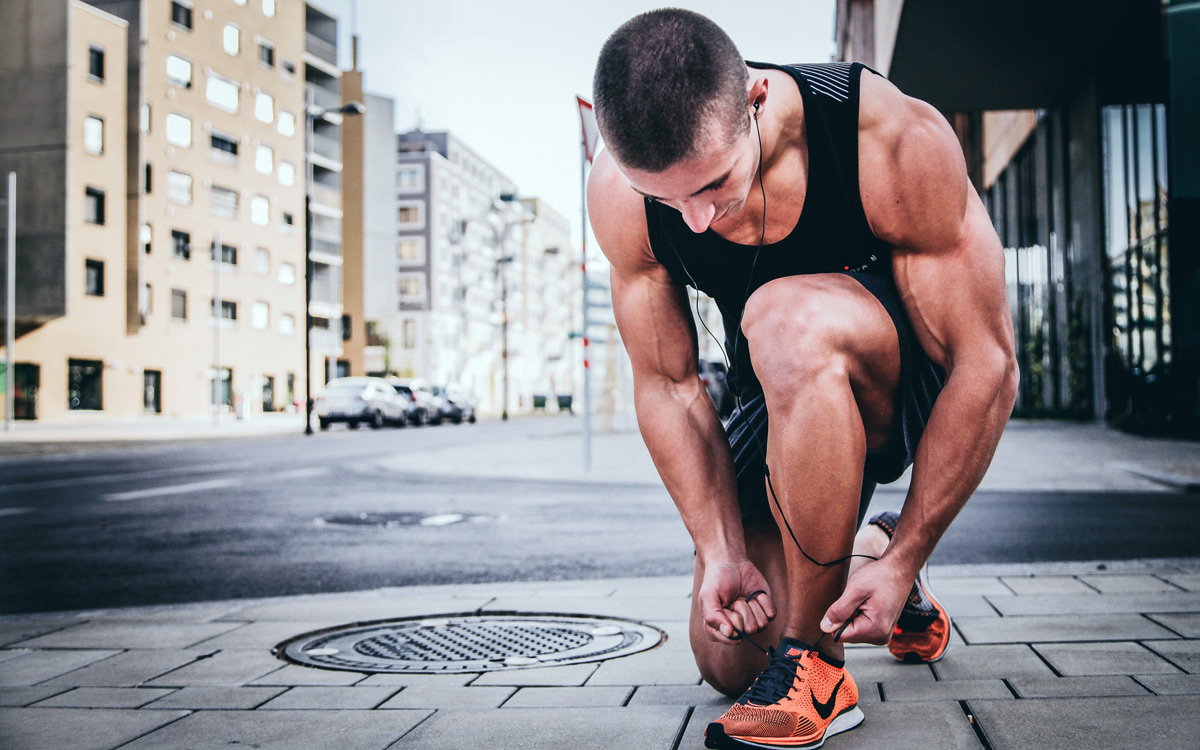 You may know that working out is essential to keep your body and mind in good shape. And sports may be the most exciting way to exercise and have fun at the same time. You may love swimming, running, playing football, or riding a horse – any discipline can be beneficial to your mental and physical health.
However, if you have never engaged in sports, it can be pretty challenging to start. Don't worry, though; we've got your back! In this article, you'll find the best tips for trying sports for the first time, from finding something you like, learning how to warm up, and forming new, healthy habits. Read on to discover everything about starting your sports adventure in ways that are safe and will help you change your life for the better.
Find Something You Like
The first and most important thing to do is to find something you like. As much as possible, choose sports that you'll enjoy doing, and that will help you get fit. If you get bored with your chosen activity, try out other types of sports as well. Whenever you're unsure whether a certain sport will suit you or not, just look for more information about that activity on the Internet.
If you're looking for more information on what sports exist, you can visit the website here and get some ideas. You can also talk to your friends about their preferred sports, give them an honest try, and only then make a final decision whether you want to give them up or pursue them further.
Get Your Gear
Once you've found your favorite sport, it's time to get prepared. Sports gear is essential for any amateur or professional athlete who wants to perform well and avoid injuries. First of all, you need to buy sports clothing. This includes sportswear and shoes for running, swimming gear and earplugs if you want to hit the pool, helmets and gloves for cycling, etc. You can also get some special shin guards or knee pads for martial arts or gymnastics and gloves for boxing or weightlifting.
Warm Up
Whether you are doing sports or just going for a walk in the park with your friends, warming up is extremely important for your body and mind. It helps prevent minor injuries and prepares your muscles and joints for movement. So before taking part in any kind of competition or training session, make sure to warm up correctly. Here's what you should do:
Stretch your muscles
Warm-up your joints
Run in place
You can even dance or do squats to warm up faster and better, just make sure to do it correctly and cause no harm to yourself.
Stay In Shape
No matter which sport you choose, you need to stay in shape. This means that you should exercise regularly. Try to do sports at least two or three times a week, with rest days in between. Remember not to overdo it, and don't do too much too soon! It may lead to injuries or exhaustion and may discourage you from doing sports whatsoever.
Remember about another important factor in sports – dedication. We all have energy bursts when we are eager to do more or train harder. However, you should try and come up with a regular workout routine and then stick to your schedule. It's your best bet to improve your skills and make exercising your new habit.
Learn How to Avoid Injuries
If performed incorrectly, physical activities can cause more harm than good. However, there are some effective ways to prevent injuries while doing sports. First of all, make sure that you train properly according to the coach's instructions or instructions provided online. Do as many warm-up exercises as you can and stretch your muscles before starting any workout session. Also, listen to your body and stop doing anything that hurts you or makes you feel like you're pushing yourself too hard.
Don't forget about cool-down exercises, as they are just as important as warming up! They help relax your muscles and improve blood circulation. Make sure to do those after every workout session.
Eat Healthy Meals
Many people want to do some sports to get in shape and change their lives for the better. However, exercise alone won't help you reach your goal. You need to pair it with healthy eating habits and a diet that suits your lifestyle.
To get the most out of your working out, avoid eating just before exercising. Instead, eat a light meal several hours before working out. It will give your body enough fuel for exercising and will prevent muscle cramps or exhaustion. Don't eat fatty foods as they will slow you down and make you feel tired pretty fast. Instead, choose healthy meals that will make you feel energetic and ready to go for hours.
Be Positive and Happy!
Lastly, it's essential to stay positive and happy while doing sports. If you don't really enjoy your activities and feel bored and tired, you will probably give up pretty soon, before you even manage to develop a new, healthy habit. So make sure to enjoy what you do and have fun at the same time!
You can do that by training with friends, taking before and after pictures to measure your progress, or by keeping yourself accountable with a fitness app. You'll be more motivated to exercise regularly, and as a result, you'll live a happier life.
Final Thoughts
Sports are a great way to stay active and have fun at the same time. If you're not athletic, it can be challenging to get started. However, it's important to try out many different sports and physical activities until you find the one you like the most. After all, the benefits of regular exercise easily outweigh the potential difficulties.
Since you're beginning your fitness adventure, keep our tips in mind. They'll help you stay safe while doing sports for the first time and encourage you to keep going. Remember to purchase all the necessary equipment, eat healthily, and work out regularly, but don't forget to take breaks. Always warm up and cool down your body before and after each training session. Combine it with dedication and other healthy lifestyle changes, and you'll get stronger at whatever sport you choose. Hopefully, after doing all of these things, starting a sport will be much easier!