7 Unique Gifts For Cocktail Enthusiasts, Beer Drinkers, and Home Bar Owners
While you can never go wrong with a nice bottle of whiskey or case of beer for that alcohol enthusiast on your list, we've got some more creative gift ideas for that lush in your life that are sure to please. So check out our list of unique drink gifts, and knock one more thing off of your holiday to-do list!
If you're the kind of guy who likes his whiskey on the rocks, literally, these are for you. Perfect for slightly chilling a few fingers of your favorite beverage, these Whisky Stones will draw some attention during your next poker night. Nine stones are included in the set so you can consume with at least two friends, and since these are milled by the oldest soapstone workshop in the US you'll be consuming for years to come.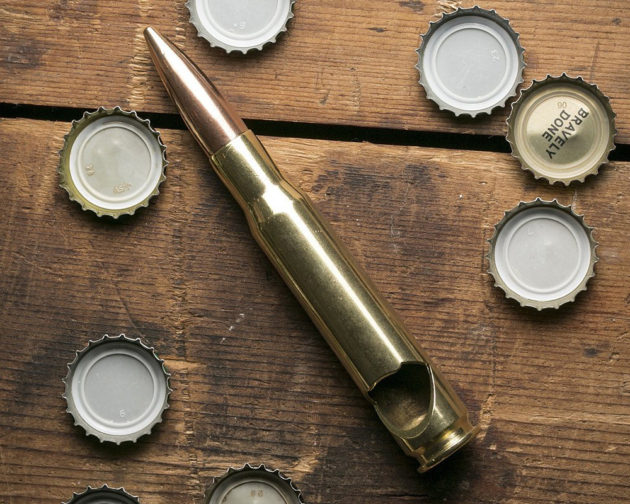 Short of opening a bottle with your teeth, we can't think of a more manly way to crack a cold one than with a demilitarized .50 caliber bullet casing…which is exactly what this is. Made in the good ole US of A from "once fired" .50 cal BMG brass, this bottle opener is probably the only way most of us are ever going to handle a fist-sized .50 cal round, but we're ok with that.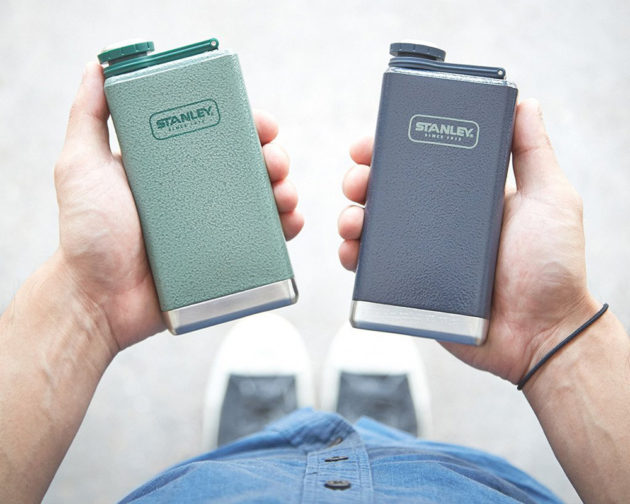 For a no-frills flask that's perfect to toss in your bag when you're out camping or exploring, turn to Stanley, a classic brand that has been crafting solid, well-made food and drink gear since 1913. Their latest flask is aimed at being both essential and rugged. With more grip than its predecessors, the Adventure Series Flask is made of 18/8 stainless steel which won't rust and is naturally BPA-free. The integrated lanyard assures you will never lose your cap and the flask itself is leak-proof and fully packable. This 8 oz flask is ideal for those looking for a discreet yet rugged way to grab a quick nip.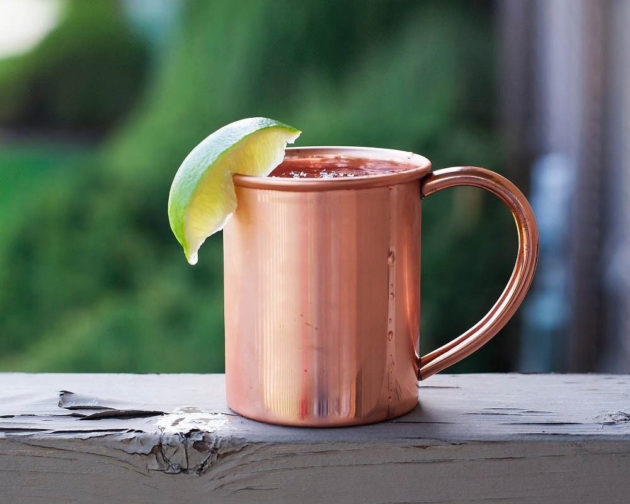 Ever since the Moscow Mule was concocted back in 1941, it has been consumed from a copper mug just like this. This 12 oz version is crafted from 100% pure copper and is perfect for your summer drinks, whether you are enjoying Moscow Mules or not. Since copper is a highly conductive metal, the mug will keep your cold beverage cold even on a hot day. Instead of having your drink turn to warm liquid while lounging poolside, you can rely on the Copper Moscow Mule Mug to keep it chilled.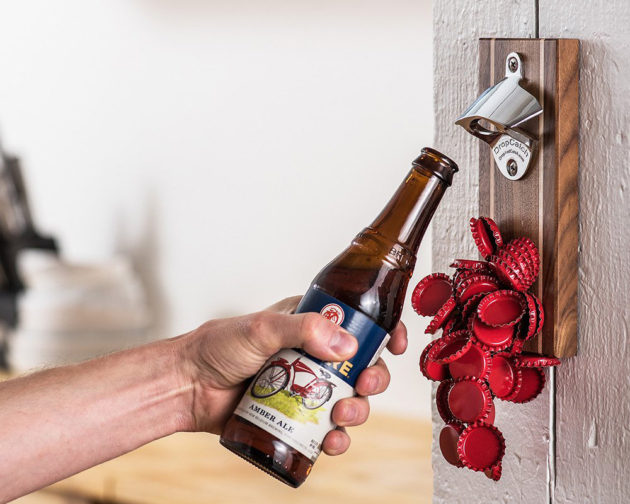 The Drop Catch is a smart way to keep from finding bottle caps all over your place after a party. Just mount it on your wall and when you use it to pop open a bottle the embedded magnet catches it. Not only will it catch the one you just popped off, but it will catch and hold over 50 more. Available in either "Wheat" or "Porter," the Drop Catch is the perfect addition to any kitchen or home bar area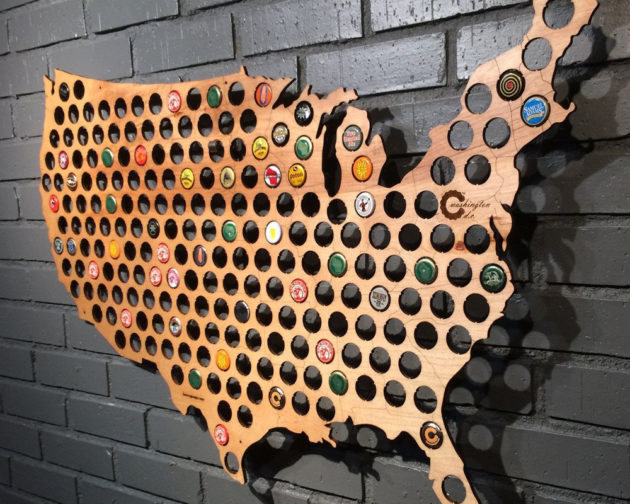 Remember the map you filled out with state quarters when they were released? Well, that's the idea behind these maps, only you're not using money, you're using the caps from beers you've consumed. Beer Cap Maps allow you to display bottle caps from each state's finest breweries. Each is made in Wisconsin with wood that's been sealed for protection. Each US map will come with several small holes so you can hang it up and put your drunken hard work on display.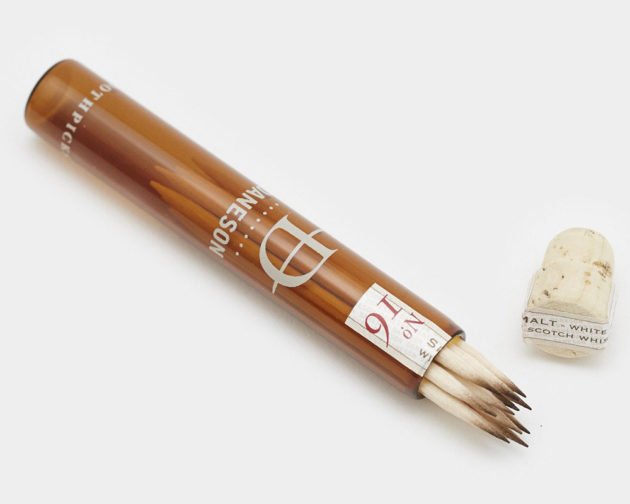 Relaxing with a fine single malt after a meal is a luxury we stand behind. To help you segue from steak to scotch, keep a pack of these toothpicks in your pocket. These Single Malt Scotch Toothpicks are made with an Islay single malt from a 200-year-old distillery and are kiln dried. As you let one sit in your mouth, the subtle peaty and boozy flavors will start to come through and remind you of a relaxing night with a splash of the good stuff. Whether you need to clean your chops after a rack of ribs, or you just want to enjoy the fine flavors packed in each toothpick, carrying a pack is highly recommended for any scotch lover.
For even more great gift ideas, head over to Cool Material and check out their list of awesome gifts for men!