Dos Equis Encourages Fans To Go For "Game Day Greatness"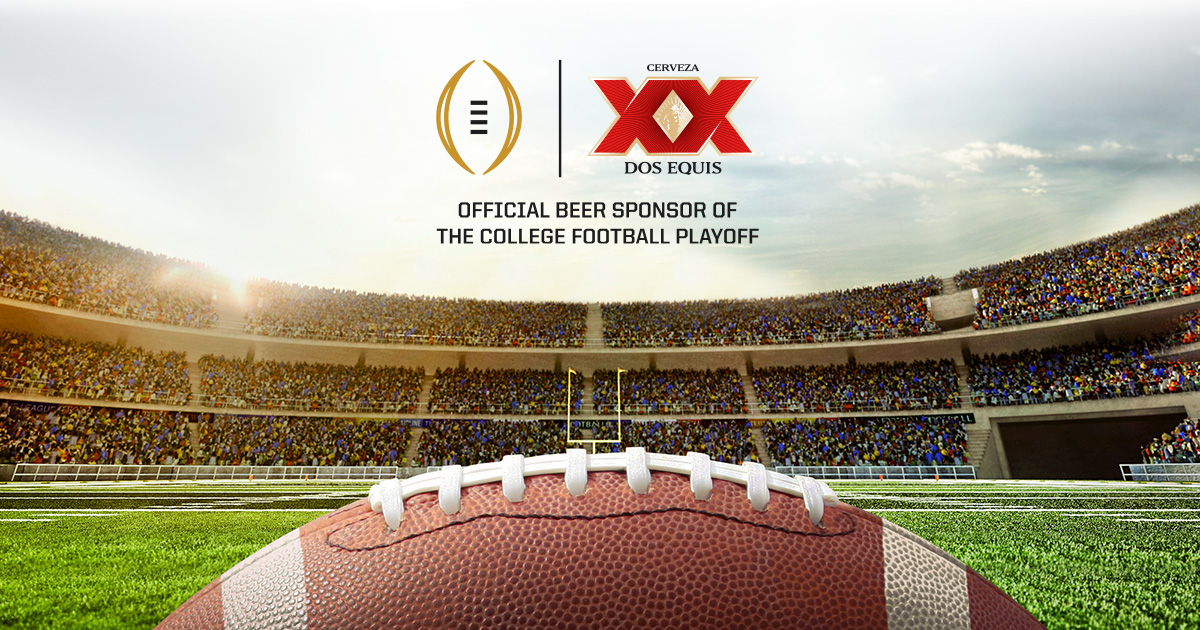 Have you heard the news? Dos Equis is the first-ever Official Beer Sponsor of the College Football Playoff! The brand is encouraging fans to go for "Game Day Greatness" this season as part of their commitment to premiumize and elevate the game day experience, giving fans the opportunity to win tickets to the National Championship on January 9th through specially-marked packaging and an online sweepstakes. Additional prizes like tailgating grills, tents, entertainment centers and TVs are up for grabs too.
Last week, Dos Equis released the first full-length commercial for the new Most Interesting Man in the World, including a nod to the CFP sponsorship. In the last vignette, the Most Interesting Man is seen kicking a field goal with a coconut through "the uprights" of two giraffes, and enjoying an ice-cold Dos Equis at his helicopter RV tailgate in the Serengeti. Two additional football-themed commercials will begin airing on November 14th, and the helicopter RV from the latest commercial will be featured at the National Championship.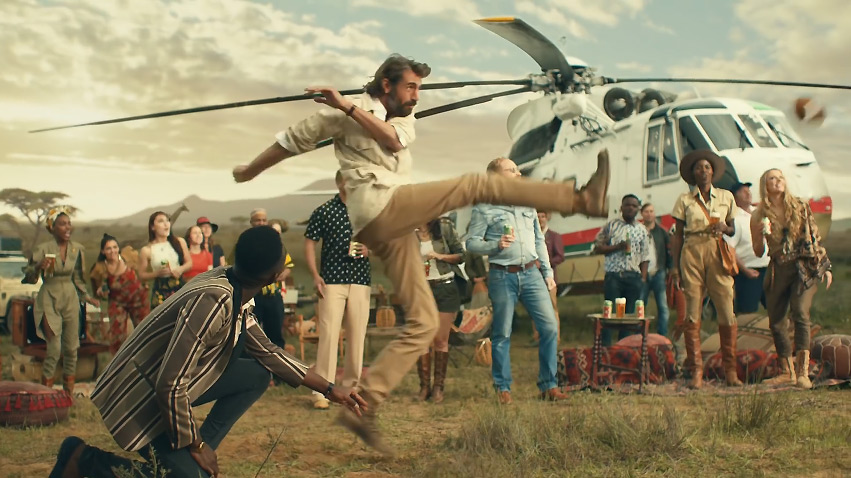 Dos Equis will also be launching a national Snapchat filter during the National Championship on January 9th, 2017, which will showcase Dos Equis' commitment to the College Football Playoff with The Most Interesting Man in the World.
"Working with the College Football Playoff and ESPN is a remarkable opportunity to help our consumers 'Stay Thirsty' during one of the biggest sporting events in America," said Andrew Katz, Vice President of Marketing for Dos Equis. "2016 has been a groundbreaking year for the brand with this sponsorship, multiple partnerships with Snapchat, and the evolution of The Most Interesting Man in the World, and we're committed to elevating the beer drinking experience for fans whether at the stadium, at home or at their local watering hole."
Who wouldn't love to win a trip to the National Championship, right? So make sure you tailgate this Game Day with the new specially-marked Dos Equis bottles, and enter for your chance to win!
Learn more about Dos Equis' Game Day Greatness Sweepstakes at www.xxgoforgamedaygreatness.com.