Watch Danny MacAskill Shred Through Rural Scotland In 'Wee Day Out'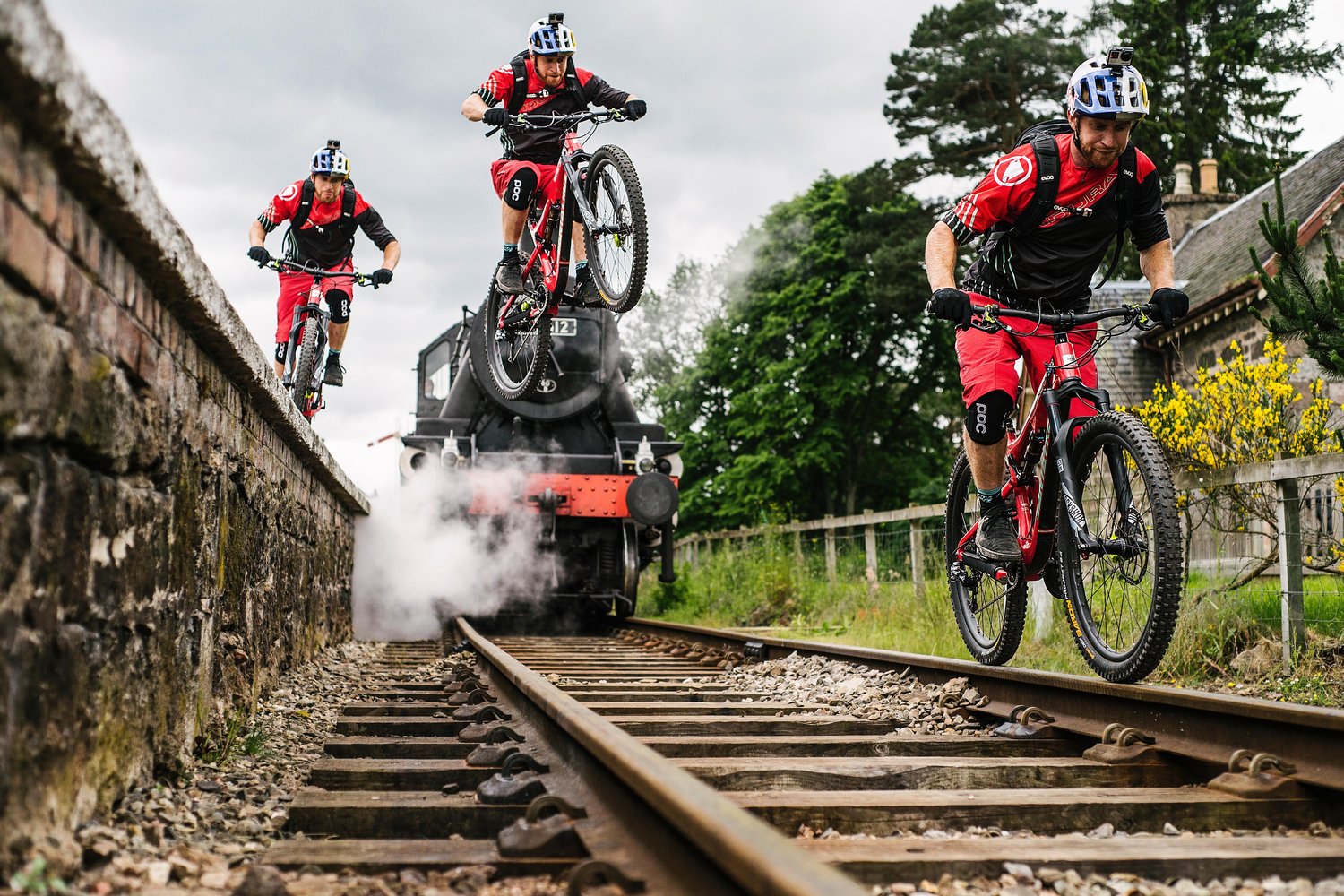 Danny MacAskill became one of the biggest YouTube stars in the world after his incredible bike skills were showcased in a number of jaw-dropping videos, including Imaginate, Epecuén and Way Back Home.
Now the Scottish trials rider is raising the bar yet again in latest video Wee Day Out, where he takes a BMX-style tour around the Edinburgh countryside, pulling off a staggering array of never-seen-before bike tricks, most of which would normally be assumed impossible on a mountain bike – like leaping onto a single train track, turning a hay bale into a giant unicycle, riding over a cottage, and disappearing into a 6ft puddle.
Oh, and keep an eye out for a cameo from Danny's dad, Peter!
"Pretty much every trick that I've done in the film has been a massive challenge and a little bit out of my comfort zone," said Danny MacAskill.
Photo credit: Fred Murray / Red Bull Content Pool