Watch This Couple Drift Their Huracán Around Lamborghini Newport Beach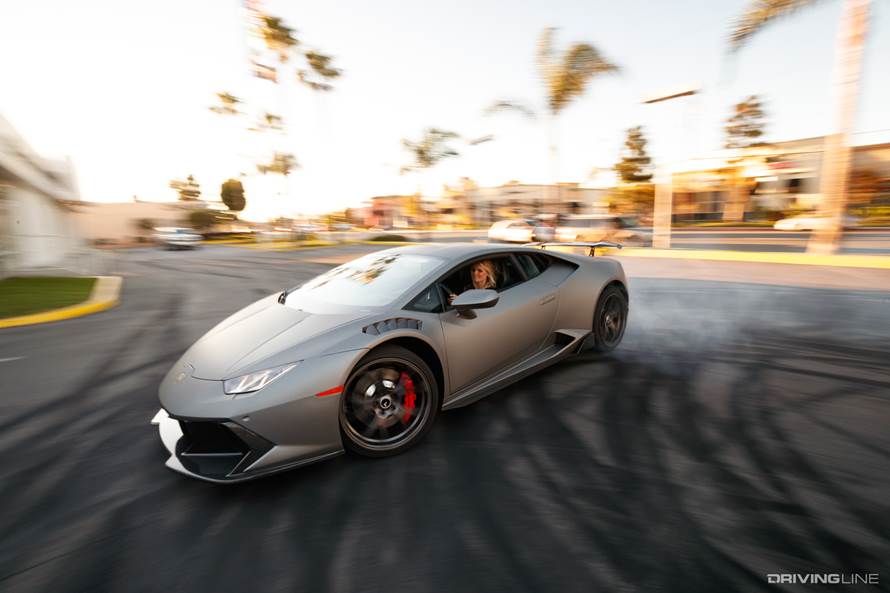 A few days ago, we shared a teaser trailer for #HuracánDrift, which showed a a one-of-a-kind Lamborghini Huracán with an aggressive Vorsteiner Novara Edizone Aero Package, custom hydraulic handbrake and meaty Nitto Tire NT555 G2s ripping around a tight Lamborghini Newport Beach lot only inches away from other brand new Lamborghinis.
Nitto Tire just released the full video today, and wow it's even better than we could have hoped for! Watch as stunt-driving couple Sam and Stina Hübinette celebrate their new Huracán in the best way possible, with an epic drift around the dealership parking lot! I don't know about you, but I'll gladly take this over another tired Gymkhana video any day!