Lamborghini Launches Huracán Driving Simulator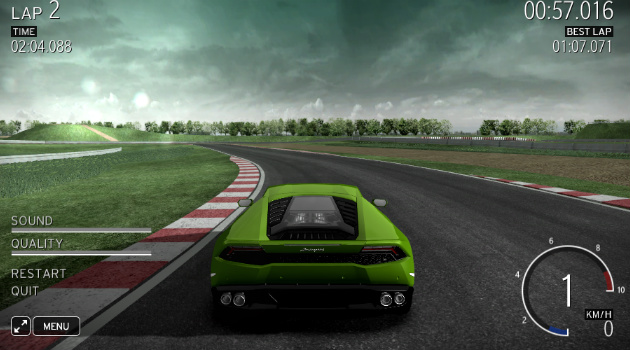 While you might never get the chance to drive the new Lamborghini Huracán in real life, Lamborghini has just released an online simulator that lets you to take their latest supercar around a test track. And what's surprising is the online browser-based simulator has fantastic graphics.
In the simulator, you take a Verde Mantis Huracán around the track and try to achieve the quickest lap time. There's no leaderboard or ability to share lap times with friends, but trust me, it's still plenty of fun.
If you want to test out the Lamborghini Huracán for yourself, click here to start playing, and say goodbye to your productivity. Use the arrow keys to steer and the spacebar to brake, and be careful not to take those corners too quick. Enjoy!