Octane Academy – Vaughn Gittin Jr's Drifting Challenge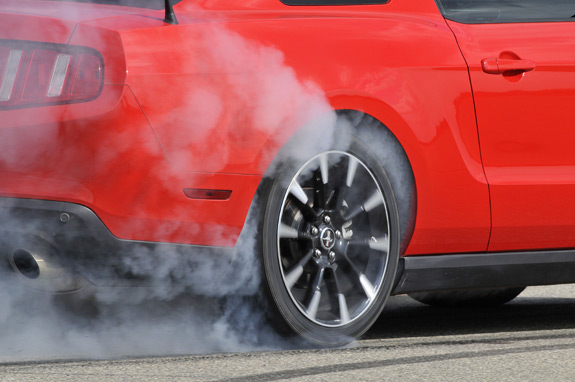 Our second session of the day was Vaughn Gitten Jr.'s Driving Challenge. In it session, we learned how to drift in a 5.0L Mustang, and then competed in a longest drift competition. But before we got started, Vaughn took each of us out for a hotlap in a 300hp V6 Mustang. It was INSANELY fun, and truly impressive to watch him in action.
One of the participants took some video of her session, which you can see below:
While most of you might think that drifting is pretty easy (just turn the wheel and mash the gas), it's ridiculously difficult! My longest drift was 89.5ft, which was good for my session, but pretty poor in the real world.
Drifting requires you to find that perfect balance of gas, steering, and control. Despite 20+ minutes of instruction with Vaughn, I still couldn't manage a complete 360 degree drift. Like I said, it's way harder than it looks.. Much respect to the drivers out there!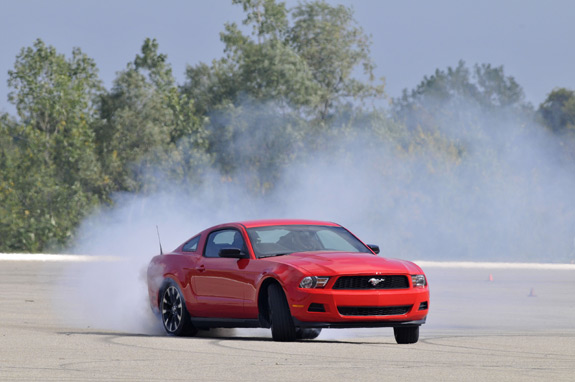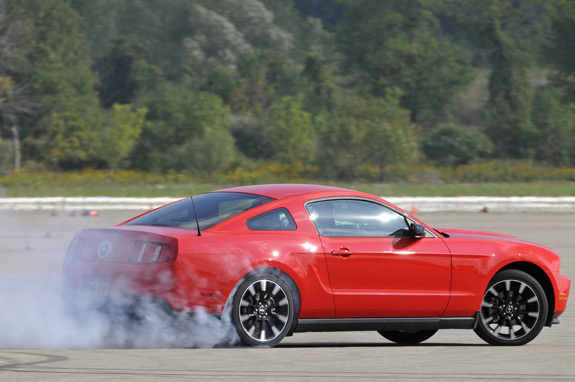 After the drifting challenge, we headed over to a nearby tent where they had a Segway on hand.. Why? To recreate the classic Segway scene from the Gymkhana Three. Since we'd probably kill the Segway rider if we tried this in a real car, Ford instead set us up with these sick HPI Racing RC cars. These were a ton of fun!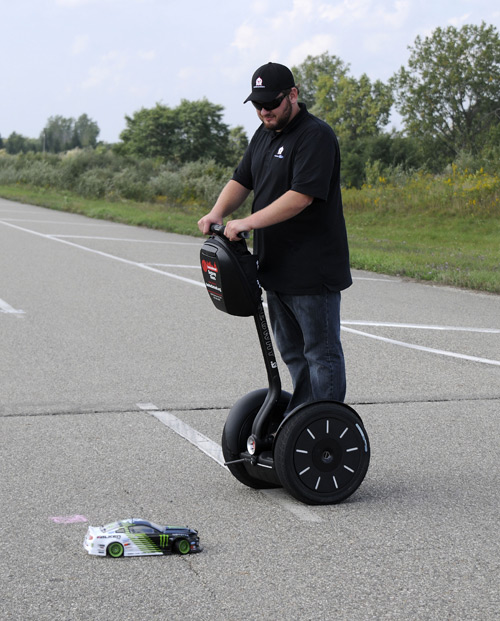 The goal was simple – See who could drift around the moving Segway the most amount of times in 60 seconds. I haven't messed with RC cars since middle school, but it all came back to me.. And with those skills, I was able to win the competition, pulling off 11 drifts in a minute!
Here's me with Vaughn collecting my prize: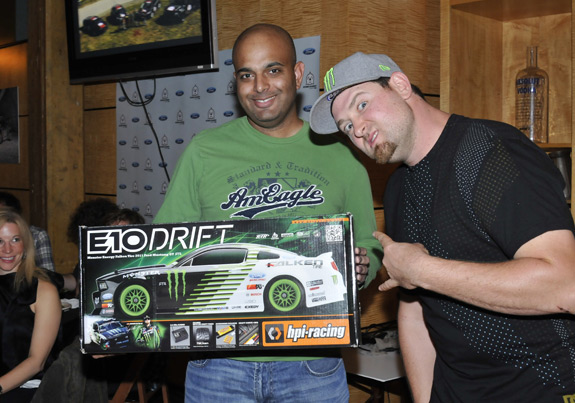 Oh yeah, I can't wait to tear up the streets with this sucker! 😀