Get Sideways With Vaughn Gittin Jr. In This 360 Degree Drift Video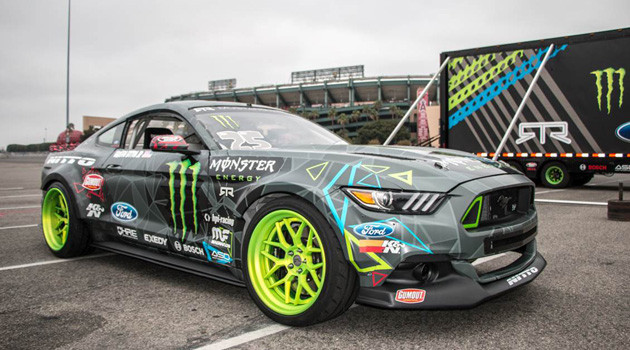 A few years ago, I was fortunate enough to ride shotgun with Vaughn Gittin Jr. as he hooned the hell out of a Mustang GT, shredding the tires of that poor car in a matter of minutes. It was a pretty epic experience, one that I won't soon forget..
While I realize that most of you won't have the chance to ride along with Vaughn Gittin Jr., Nitto Tire has the next best thing – A 360 degree, virtual reality ride around Angel Stadium in Anaheim with him in his Monster Energy / Nitto Tire Ford Mustang RTR!
Just like the Shannon Campbell video from a few months ago, this video was filmed with the same 7-camera, 360 degree rig giving you an unprecedented level of immersion. Watching the video on your smart phone gives you the ability to look around as if you were riding shotgun in the car just by moving the phone. You can also watch the video on a desktop or laptop and use the mouse to look around.
But if you've got a Google Cardboard setup, prepare for an even more immersive experience. It really feels like you're in the car with Vaughn as he does 3-way tandem drifting with Tanner Foust and Matt Powers!
What did you think??