A Collection Of Absolutely Insane Garages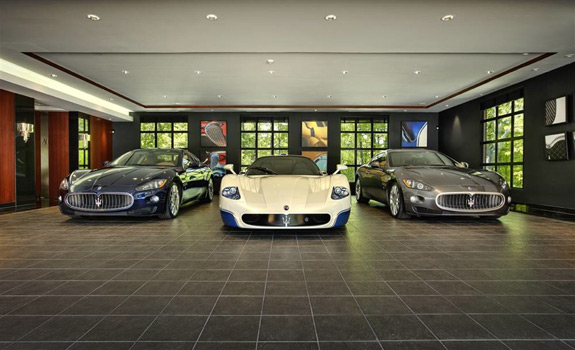 Even though I don't play the lottery that much, it's fun to think about what I'd do if I actually won $300 million dollar. I'd buy a huge house with a racetrack for a driveway, and it has to have a HUGE garage, as I'll need space for all my new toys!
Check out these epic garages..
I don't need anything quite this extreme.. But if money's no object, why not? 😀