A Man's Guide To Dressing Based On Body Type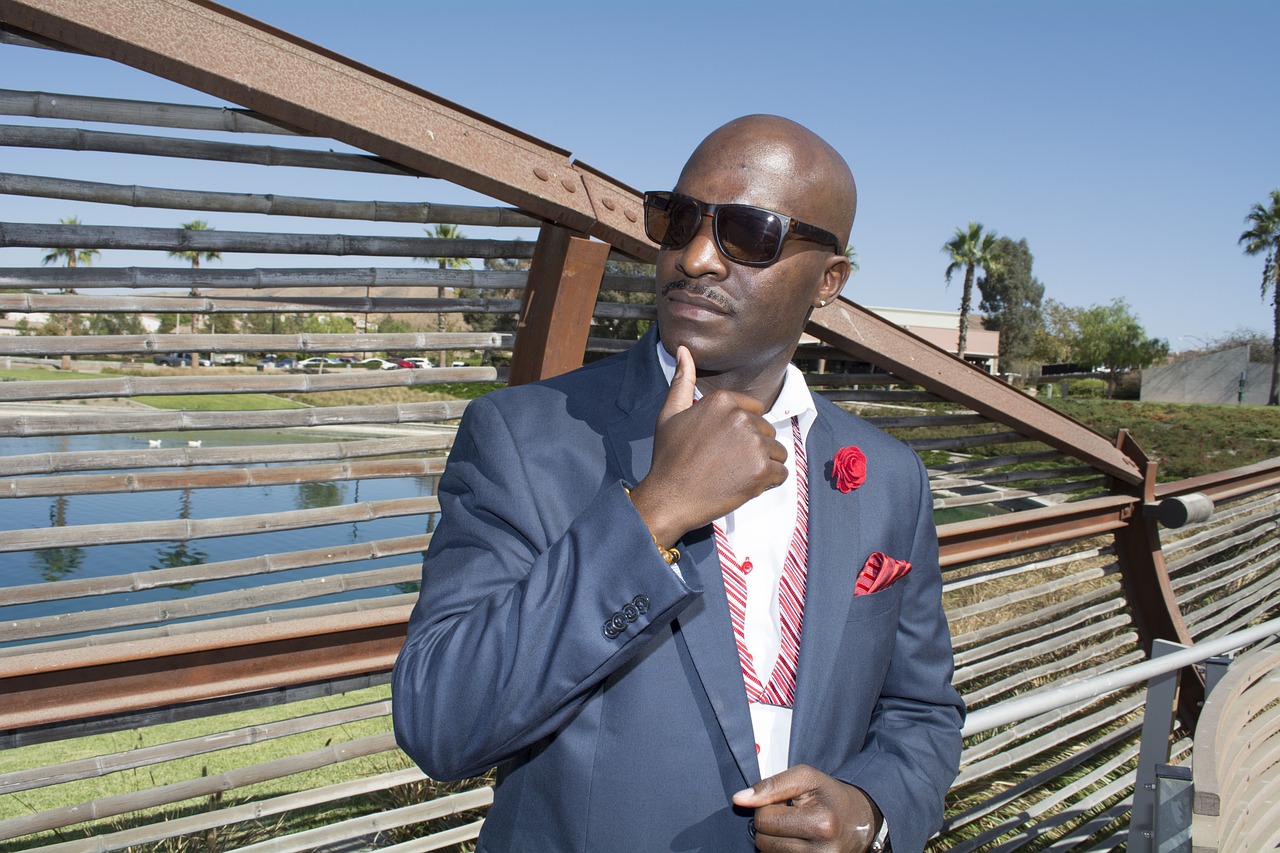 Your dressing and outlook are important to factor in feeling confident and presentable at all times. Although most people tend to shop with their preferences in mind, body type also plays a key role in getting the right fit that'll reflect your style.
A piece of clothing will flatter a man based on the body type. A man might spend a lot on his clothes, but if he doesn't know which style goes with his body, he'll end up not looking stylish or trendy.
If you're looking to dress better and feel stylish, you can check out bespokeunit.com and go through this guide that offers insight into different body types and how to dress appropriately.
A Triangle Body Type
A triangle body type consists of an athletic build that's slim with a well-toned chest. Finding the right fit can be challenging as most male clothing is designed to be broader on the top and narrower at the waist.
For pants, choose darker denim that has a little flare to it for a slimming effect, and avoid skinny or slim-fitting ones that'll make your torso rounder. When choosing shirts, avoid tight-fitting ones as they'll make your shoulders appear smaller and hips larger, making it not flattering.
The tops collar should be a medium or standard straight collar. Go for light-colored shirts that'll make your shoulder wider, and avoid printed or horizontal strips that'll draw attention to the chest area.
In addition, jackets and suits will need specific measurements to ensure they flatter your form. As a result, go for athletic-style jackets with narrow cuts extra padding and don't go beyond your hips. Alternatively, you can choose bomber jackets with well-structured shoulders and accentuating your shoulder line.
Also, opt for well-tailored jackets that take the focus from your waist and onto your chest. And if you love suits, single-breasted jackets offer a slimming look that may fit in with your preference.
A Rectangle Body Type
The rectangle body type is normally the most envied as the chest, waist, and hips tend to be of the same size. As a result, you may need clothing that makes your shoulders wider.
When looking for jeans, avoid pleated and flared ones and go for a more fitting option that compliments your structure. Alternatively, you can choose straight pants that are well-tailored.
In addition, choose wide collar shirts that compliment your shoulders and high necks that widen your chest. When it comes to prints, avoid vertical stripes and opt for broad prints that widen your shoulder line.
Get a light-colored jacket that compliments your body type for the final touches, and a longer one will be perfect for a wider look.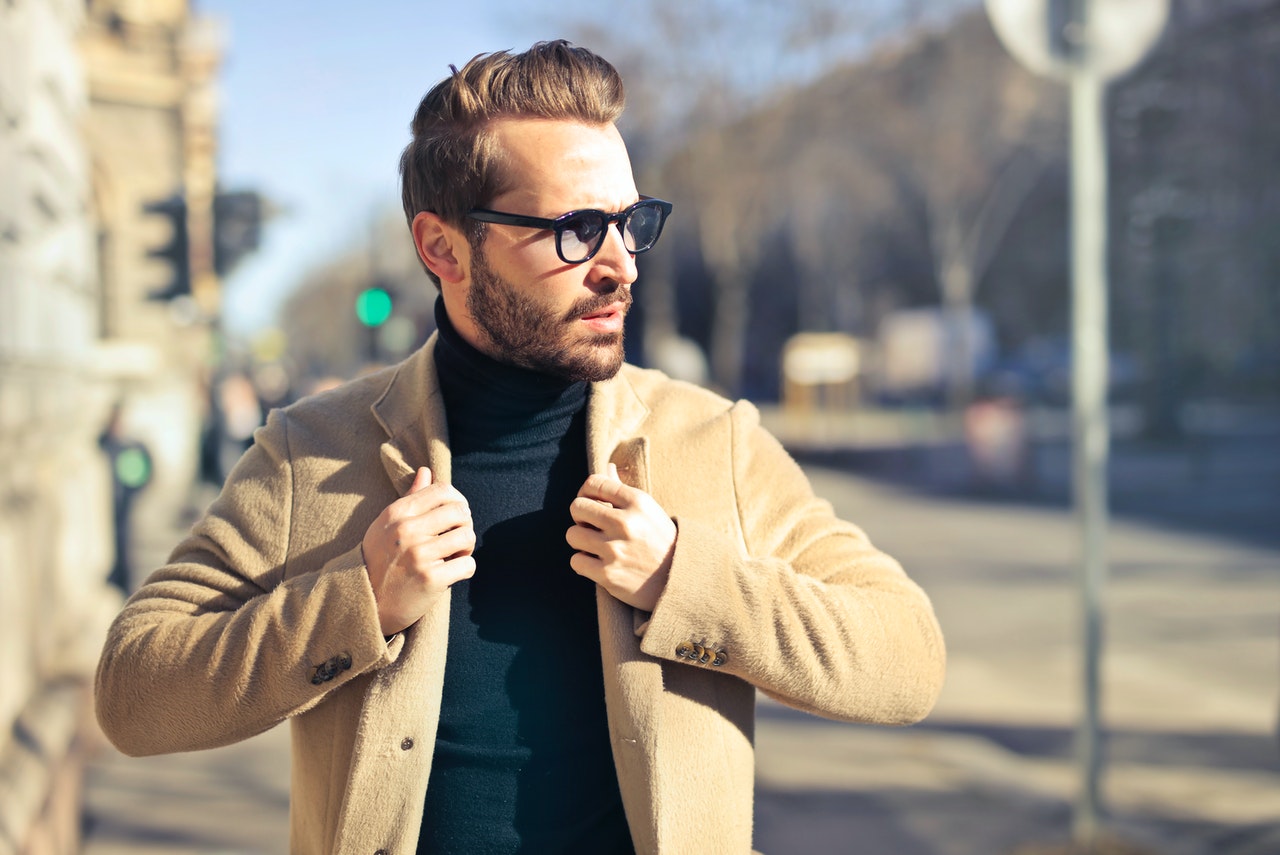 An Oval Body Type
Men who carry excess weight in their upper body and have a rounder appearance are identified as having the oval body type. A man with an oval body tends to have a rounded stomach, large upper arms, slimmer legs, dropped shoulders, and a short neck.
This type is more prominent in older gentlemen, and the clothing should elongate the upper part while not focusing on the rounded part. Men with this body shape should avoid clothing with bulky fabrics that can make them look bigger.
They should, however, opt for dark colors that tend to be slimming and perfect for diverting attention from the rounder parts. For the jacket, go for one with two buttons that give the illusion of a slimmer middle part.
In addition, settle on jackets with vents for maximum movement. Wear trousers that start above your waistline for a slimmer impression and long legs.
An Inverted Triangle Body Type
Men with an inverted triangle have broad shoulders and chest with a significantly upper torso. They also tend to have bulky shoulders, arms, and chest muscles with narrow waist and hips. As a result, they may need to balance their lower body to their upper part.
When choosing clothing items such as a suit jacket, they should go for one with minimal shoulder padding to avoid over-emphasizing that region. For a jacket, opt for a longer one that'll give you a straighter look.
For your pants, go for one with pleats and maybe slightly larger on the top part to give an illusion of bulkier hips.
Bottom Line
In conclusion, your dress should reflect your personality while still being stylish. As a result, you'll need to find the appropriate clothing that'll enhance your features. Whether it's new graphic tees, jeans, or a winter coat, make sure you take these tips into consideration. Consider looking around and buying clothes that are appropriate and appealing to your body.
When it comes to dressing, don't always follow the trends. Always go for clothing that fits your body type and personality.