Adidas miCoach SMART BALL Aims To Make You A Better Soccer Player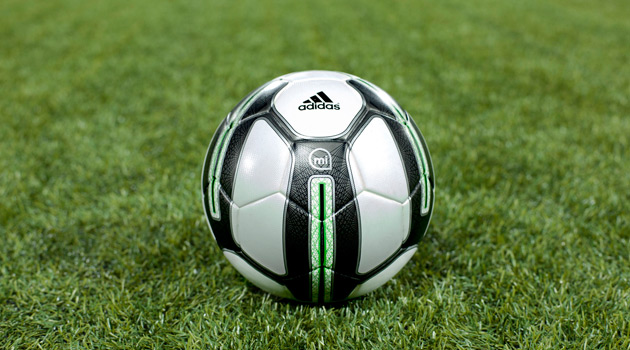 Like many of you, I grew up playing soccer.. Which is odd, when you consider that soccer's not really popular in the US, especially compared to games like football, basketball and baseball. But as a kid, I donned my shin guards and cleats and ran my heart out during each game. While I was a decent player, there was room for improvement. Too bad we didn't have technology like the adidas miCoach SMART BALL back then. Who knows, I could have become the next Beckham!
So the SMART BALL is a Bluetooth Smart and app-enabled soccer ball with integrated sensor technology for dead-ball kicking training such as penalties, free-kicks, shooting, corners, long passes and goal kicks. The SMART BALL relays data on how hard it has been struck, offers visual flight trajectories, depicts ball spin and shows impact points via the adidas miCoach SMART BALL app available for iPhone and iPod touch. This data can then be used to help train players, providing coaching instructions on how to alter kicking technique to bend free kicks, launch knuckle balls and generate more shot power.
The miCoach SMART BALL has a range of ways to help improve your kicking skills, giving you the ability and confidence to deliver when it matters most. The intuitive miCoach SMART BALL companion app offers a dedicated training section for you to focus on improving your skills with tutorials to help master progressively more advanced techniques, including the elusive 'knuckle ball'. A 'challenge yourself' section challenges you to kick the ball within a certain speed, bend around a wall or try to replicate pro level free kicks. There is also a 'record book' section to save and record all kicks to improve and track performance over time.
Challenge kicks are supported with social sharing functions. The adidas miCoach SMART BALL also features wireless charging capabilities and comes with a charging dock.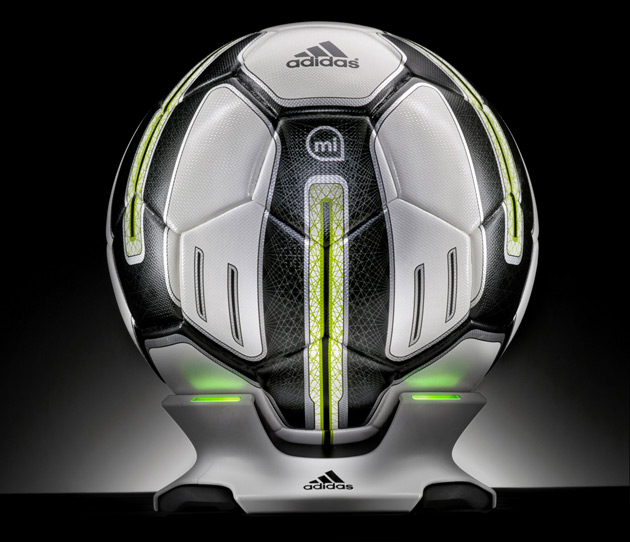 "We're proud to bring the miCoach SMART BALL to soccer players," said Christian DiBenedetto, adidas senior innovation director. "There was a huge amount of interest in the concept when we first showcased the ball. The testing feedback from athletes has been tremendous and we know users will love the engaging and instructional training this ball will bring to their game. It is another great example of the breakthrough innovation we bring to sports to make athletes better."
DiBenedetto continued, "The adidas miCoach SMART BALL is a personal training tool. Everything we do at adidas is about helping athletes perform at their highest level and the SMART BALL is designed to help players train and refine technique, allowing athletes to improve flair, skill, power and control."
adidas miCoach SMART BALL is now available exclusively for $299.00 at adidas.com, Apple retail stores and at apple.com. The miCoach SMART BALL app is available for free from the App Store.