Green Beret Announced As Namesake Of Brickyard 400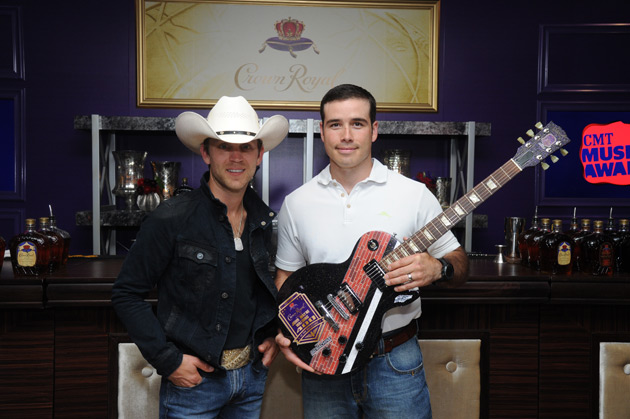 When Green Beret John Wayne Walding attends the Brickyard 400 at the Indianapolis Motor Speedway next month, he'll see a familiar name plastered around the historic race track – his own.
Walding was announced as the winner of Crown Royal's annual "Your Hero's Name Here" program, which awards naming rights to the NASCAR Sprint Cup Series race at IMS to a deserving American hero, during last night's live broadcast of the CMT Music Awards. You can view that moment at CrownRoyal.CMT.com.
As the winner, Walding's name will be incorporated into the official race title, the Crown Royal Presents the John Wayne Walding 400 at the Brickyard Powered by BigMachineRecords.com. In addition, Walding will take part in a VIP at-track experience that will include garage tours, pace car rides and concerts by Big Machine Label Group artists. He'll cap off the weekend by delivering the trophy bearing his name to the race winner in Victory Lane.
Walding, of Little Elm, Texas, is a highly decorated Army veteran who served for 12 years, completing tours in Afghanistan and Iraq. While overseas in 2008, Walding was involved in a fire fight during a mission to capture a high value target, during which he lost the lower part of his right leg.
After recovering from his injury, Walding was the first amputee to graduate the Special Forces Sniper School. He completed the Army 10 miler on foot and the 2009 Boston Marathon utilizing a hand cycle, within a year of the accident. Among Walding's many awards and badges are the Silver Star, Bronze Star, Purple Heart, and Combat Infantry Badge. Walding was nominated for the program by his brother and lives in Little Elm with his wife Amy and their four children. He is the founder of Five Toes Custom, which employs wounded veterans in an effort to provide support and direction within their lives.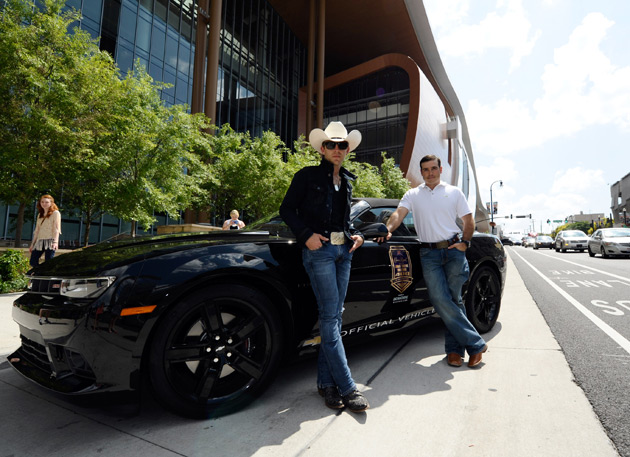 On hand to take part in the program's winner reveal event for the third year in a row was country music star and reigning ACM New Artist of the Year Justin Moore. Moore presented Walding with a custom-made Gibson guitar bearing the official race logo incorporating Walding's name and thanked him for his service during the award show broadcast.
"To be able to be involved in this program's winner reveal event for the third year in a row is really special to me," said Moore. "We've had the opportunity to meet so many amazing heroes over the years and are looking forward to honoring John Wayne at the Brickyard this summer."
Walding was joined in Nashville by the other four program finalists, Tara Hulett of Albany, N.Y.; James Bailey of Pamplin, Va.; Bryce Boyer of Wanship, Utah; and Tyler Whisenhunt of Gentry, Ark. The five finalists were selected from thousands of nominations submitted to CrownRoyalHeroes.com, and consumers 21+ voted for the hero they thought was most deserving of the honor.
"The sacrifices that have been made by John Wayne Walding and countless heroes across the country serve as an inspiration to all of us at Crown Royal," said Abby Wise, Brand Director for Crown Royal. "We're excited to provide Walding a small token of our gratitude by renaming the NASCAR race at the famed Brickyard in his honor."
While raising a glass to the heroes in your life, Crown Royal reminds consumers to please drink responsibly.
Photo credits: Ilya S. Savenok/Getty Images for Crown Royal