An Interview With Celebrity Trainer Joel Harper

A few months ago, Twinlab Corporation, the trusted name in sports nutrition innovation for more than four decades, announced the launch of their CleanSeries sports supplement line. As part of the product launch, we got to test out these products for ourselves. We also got to interview Joel Harper, celebrity fitness guru, Dr. Oz's personal trainer, and Twinlabs CleanSeries spokesperson.
CleanSeries is the first line of sports supplements to be able to claim the following:
Independently certified by the NSF International product certification program to verify products meet nutrient label claims
Certified Gluten Free by NSF
Non-GMO tested by an independent third-party lab using polymerase chain reaction (PCR) testing for genetically modified DNA to a limit of 0.9%
Batch tested by HFL for banned substances in accordance with HFL's Informed Choice and Informed Sport programs
"CleanSeries demonstrates that you can deliver both high performance and high nutritional standards in the same sports nutrition line," says Marc Stover, Director of Marketing for Twinlab. "So whether you are training for a triathlon, hitting the elliptical to shed a few pounds, or just trying sports nutrition products for the first time, you can trust CleanSeries to help you perform better and to recover faster."
Click here to learn more about the CleanSeries line of products.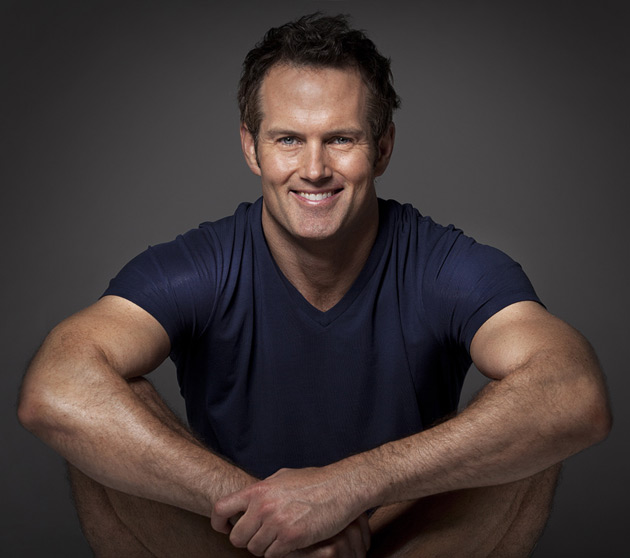 We talked at length with Joel Harper about CleanSeries (naturally), and he also gave us some useful sports nutrition tips that we thought we'd share with our readers:
"My clients are constantly asking me for advice about nutrition and supplements," says Harper, "They ask, 'Do I need supplements if I eat healthy already?' My answer is 'YES,' because it's tough to consistently eat a well-balanced diet and you want to make sure you get enough protein and nutrition every single day. But until I was introduced to Twinlab's CleanSeries products, I never had a great answer to the inevitable follow up question: 'What supplement do you recommend?' Now I do. With CleanSeries, athletes at any skill level – from elite-level training for competition, to the mom or dad working hard on the treadmill –can all truly improve their performance and see results faster with this amazing product line."
Of course, that beckons the age old question, how much protein does one need in order to effectively work out? We asked Harper this very question, and his answer frankly caught us a little off guard. He suggested eating 0.77g of protein for every pound of body weight. So if you're a 180lb guy, you should be consuming 139g of protein each day! Since there's no way to consume that much protein through diet alone, drinking a couple of Twinlab CleanSeries protein shake will help you bridge the gap.
He also stressed how important water consumption is. Ever wonder why you see some guys in the gym carrying around gallon jugs of water? Now you know. So again, how much should you be drinking? Harper suggested taking your weight, cutting it in half, and that's how many ounces of water you should be drinking each day. So if you're a 180lb guy, you should be drinking 90oz of water! I'm lucky if I drink 24oz a day, so that's something I definitely will try to improve on.
We talked about people who want to start working out for the first time, and he suggested going the DVD route if the prospect of a gym was too intimidating for them. He actually has a number of DVDs that promote workouts using your own bodyweight in lieu of dumbbell and machines, and he says it's a great way to get started on your fitness journey.
After that, we hit him with the lightning round of questions:
GG: How many meals should you eat each day?
JH: 3 regular meals and 2 snacks.
GG: When should you work out? Morning, afternoon, or night?
JH: Everyone is different, find out what time works best for you.
GG: Is stretching important, or is it an old wives tale?
JH: Stretching is key, but you should be doing the right stretches at the right time.
GG: Should I radically change my diet and start eating healthy?
JH: Make gradual diet changes. Drink more water, cut out a bad thing from your diet each week, etc.
GG: Any secrets to reaching your fitness goals?
JH: Consistency and patience is key.
Thanks again to Joel Harper for taking the time to talk with us.. Hopefully his tips will help you achieve your fitness goals, and be sure to pick up some Twinlabs CleanSeries supplements to help you reach those goals that much faster!