Anyone Else Think Jay Cutler Should Be The Next Bachelor?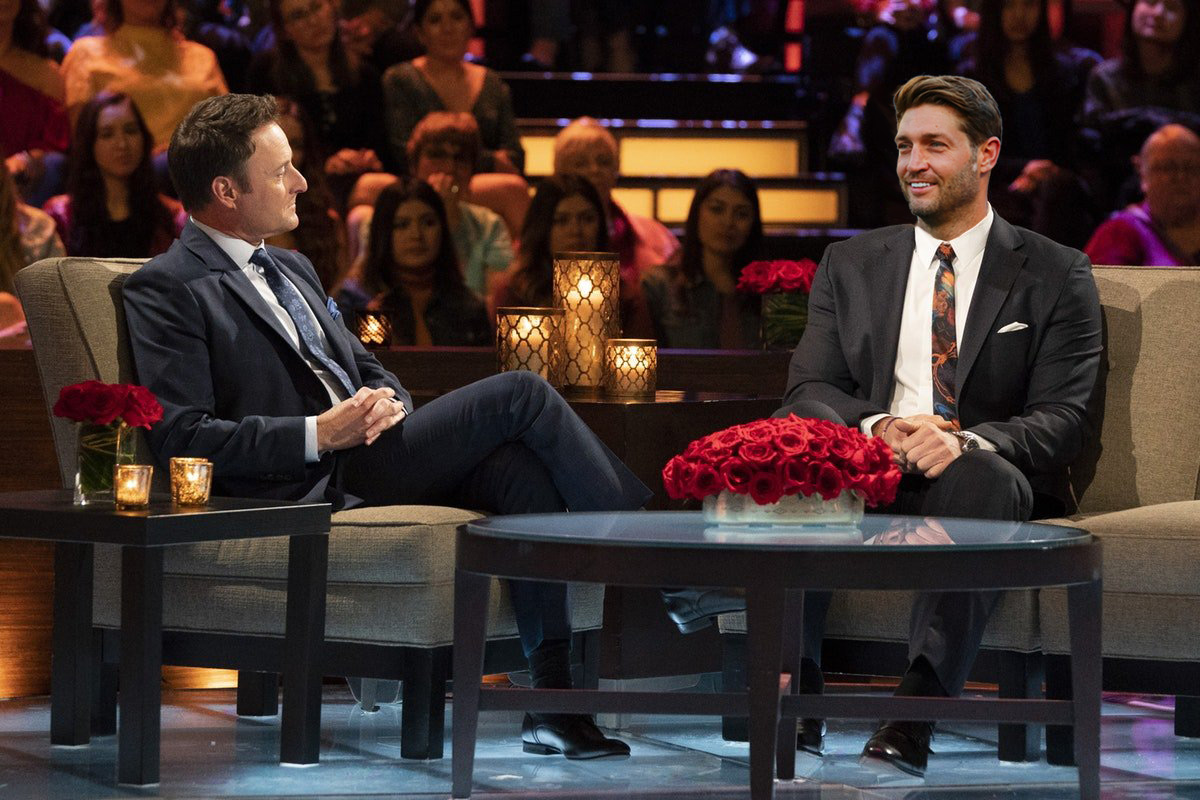 Earlier this week, Kristin Cavallari and Jay Cutler announced that they were ending their ten-year marriage, taking to Instagram to break the news. The timing is rather interesting, as the couple were "stuck" in the Bahamas for 22 days amid the coronavirus pandemic. Did all of the time they spent together (and the backlash they faced from flaunting their vacation on social media while the world was in shambles) push their relationship to the breaking point?
As someone who watched Cavallari's reality show Very Cavallari, I can tell you that the writing has been on the wall for awhile now, as Kristin treated Jay like crap, urging him to go out and get a job (apparently 12 years in the NFL and $122 million in earnings isn't enough?!), while she spent all of her time focused on her crappy jewelry line and expanding her brand. All Jay wanted to do was raise chickens and watch deer.
In Season 3 of the show, we learn that Kristin Cavallari and Kelly Henderson (who was featured prominently on the series) apparently aren't friends anymore. The reason behind this? During the previous season, there were allegations on social media that Henderson and Cutler were having an affair, and the gossip put a strain on their friendship. Did Jay and Kelly hook up? That we don't know. But regardless, the rumors didn't help the situation.
So now you're up to speed. Despite them wanting to have a cordial divorce, things are anything but, with TMZ dishing up the juicy updates in real-time. None of which are painting Cavallari in a good light, but rather making her look like another gold-digger looking for a big payday. Poor Jay, he's going to get taken to the cleaners in the divorce, especially since the couple have three kids together. Ugh!
So what's next for Jay? We totally think that Jay Cutler should be the next Bachelor! Think about it. He's got a huge following (the only reason I watched the show was because of him), he's funny, he's good looking, he's loaded, he's used to reality TV, and frankly, The Bachelor has sucked for awhile now and needs to go back to its roots, when they actually cast solid guys for the role, rather than himbos who get shirtless 20x an episode.
When The Bachelor first started, the guys were successful businessmen (Alex Michael, Aaron Buerge, Andrew Firestone, Bob Guiney, etc) who all brought something to the table. But over the years, things started to go downhill, with the show simply casting people from previous seasons of The Bachelorette, and vice versa, as they had a built in fan base. But the last two seasons were total duds, with a wanna-be NFL player (Colton Underwood) who never made it, and a pilot (Peter Weber) who couldn't make a decision to save his life.
Jay Cutler would make an epic Bachelor, and he would be a ratings juggernaut to boot. He's 37 years old, so they would cast some older girls this time around (30-40?), so most of the petty, immature bullshit would go by the wayside, and you wouldn't get women just trying to grow their Instagram followings, but people in it for the right reasons.. to find Mr. Right.
If you're on the same page as me, send a Tweet to @BachelorABC and lets make this thing go viral. What do you say guys, who's with me??