Apps That All US Sports Fans Must Have
Apps are nothing new in the world of tech, with people downloading and using them without giving the process a second thought. However, there are some folks, such as sports fans, who continue to live in the dark ages, unable to grasp the incredible benefits that some apps can provide for them.
Here we give a rundown of the types of apps that can make all the difference to that sports fan in your life who needs a helping hand when it comes to improving their tech game.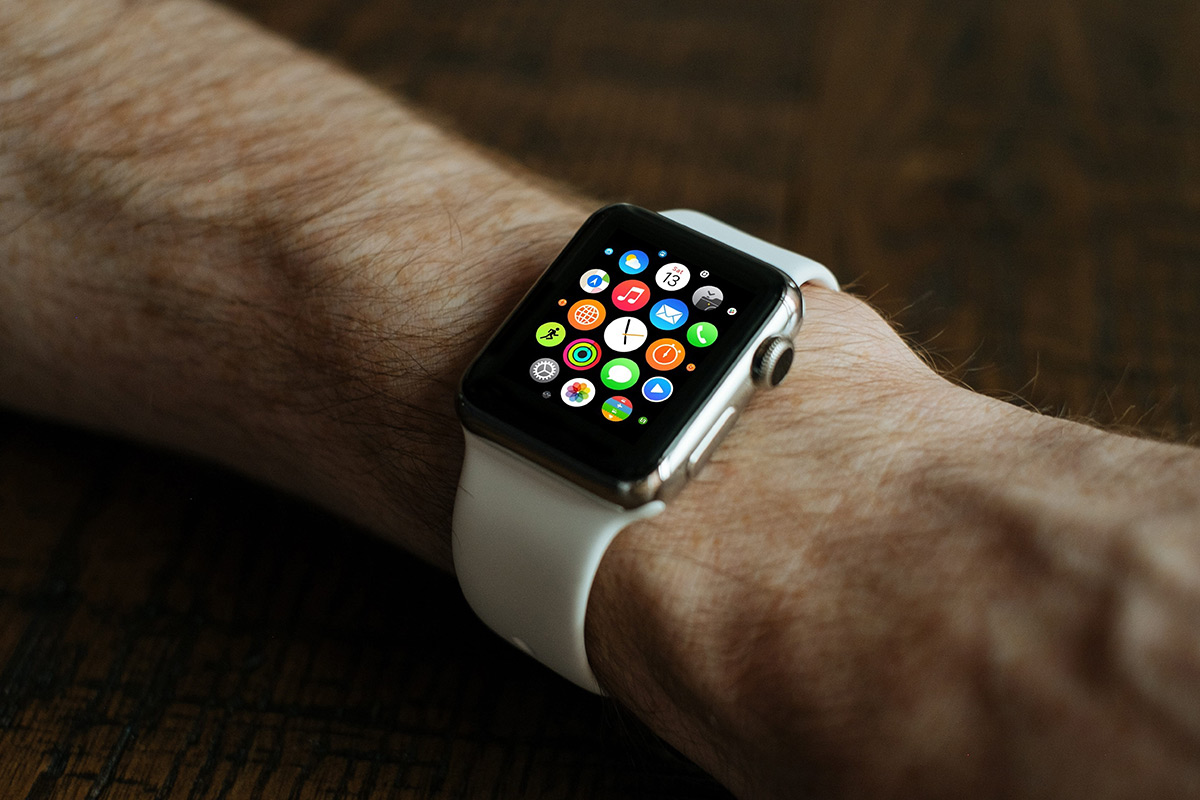 Sports apps are now everywhere: from smartphones and laptops to the multitude of smart devices such as the watch pictured here
Comparison Apps
As the legislative landscape in the US begins to loosen, more and more apps are enabling sports fans to get closer to the action, be that via fantasy sports apps or even fully fledged sports betting apps. Indeed, in many states where online sports betting has been made legal there are dozens of providers all vying to be the number one when it comes to offering odds and sign-up offers. This can be a pretty daunting prospect for someone looking to add a little spice to a game or season, because sign-up deals can often come with complex small print, and some odds offerings require a thesaurus all of their own. That's where comparison websites and apps like OddsChecker come in as they allow sports fans across the country to, for example, decipher which Florida free bets or which New Jersey sports betting offers, are the best for them.
Live Streaming Apps
Many old school sports fans view apps as a means of getting detailed stats and information beamed to their mobile devices, something which not everyone is particularly concerned with. While a great many apps certainly do perform this role, there are others which are now becoming an integral part of sports spectatorship itself, as the broadcasting rights to major sports league and competitions in states and territories around the globe are being snapped up by these mobile platforms. One great example of this is DAZN, which has already made its mark in the US by broadcasting cheap boxing shows, many of which would be expensive pay-per-view affairs on rival networks. Such live streaming sports apps are undoubtedly the future of how sports fans will consume sporting content, as they enable people to switch seamlessly between games, either on their television, or when they are out and about. Get ready for DAZN, or one of their streaming competitors, to buy up the rights to one of the US's major sports leagues very soon.
Apps are a great way of getting that sports fan in your life off the sofa and into some sporting action of their own
Exercise Apps
As the app industry continues to grow, developers are increasingly seeking out ways to get their users actively involved in their content, rather than just being passive consumers. This can most clearly be seen through apps like Zwift and Strava, which invite people of all walks of life to brush shoulders with elite runners, endurance athletes, and pro cyclists in their area. While not everyone who downloads such apps will wish to push themselves to professional levels of performance, the beauty of these apps is that they are can accommodate all skill levels and are focused of making you feel part of a wider sporting community.
Journalism Apps
Sports journalism was in a slump for a while due to the complications that arose as a result of the development of social media. Serious coverage, by dedicated reporters, was side lined and replaced by hacks rehashing what they had read on the social media feeds of sports teams and athletes. Thankfully there are now apps like The Athletic, which have picked up the slack of traditional newspapers and other legacy media outlets.