Behold, The World's Only Gold Porsche 918 Spyder!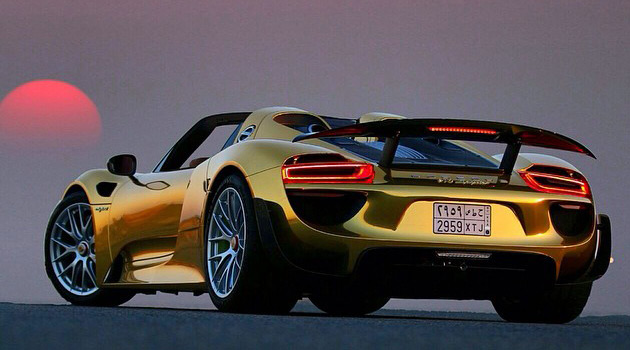 The Porsche 918 Spyder is one of the sexiest cars to ever come out of Stuttgart, with drop-dead good looks, break neck performance, and an $845K price tag that promises to keep it super exclusive.
For most people, owning a car of this caliber would be enough. But one owner in Saudi Arabia couldn't leave well enough alone, so he sent it to customization shop MyCar in Jeddah to have his new Porsche wrapped in gold. And surprisingly enough, the results are nothing short of amazing, just see for yourself!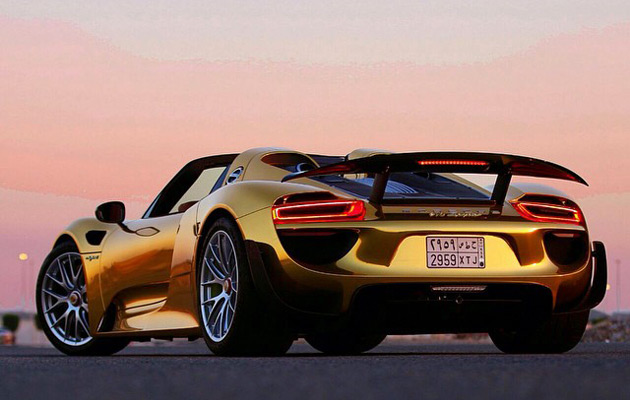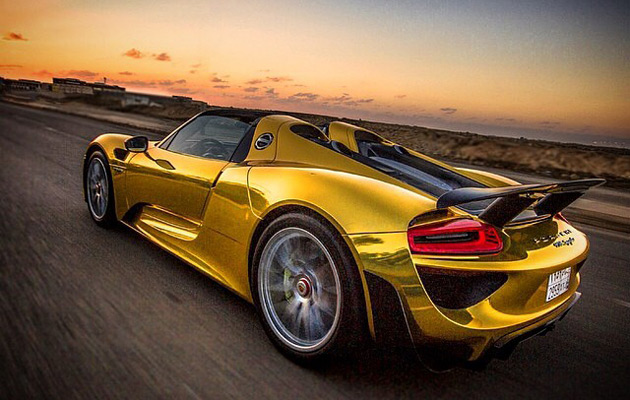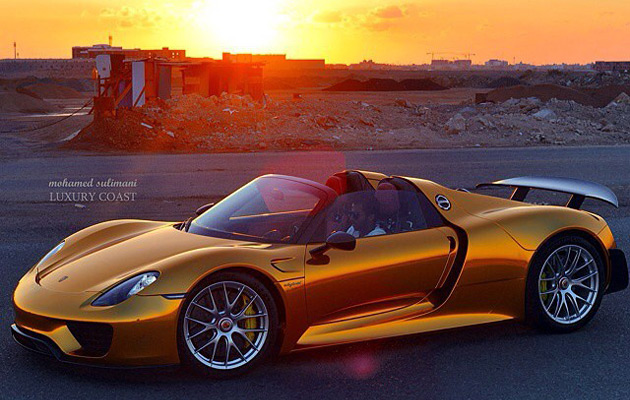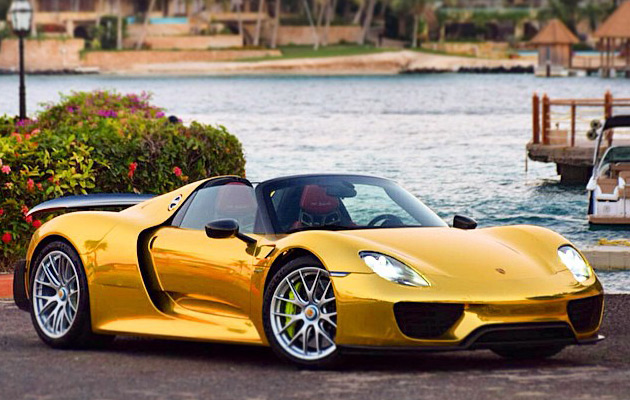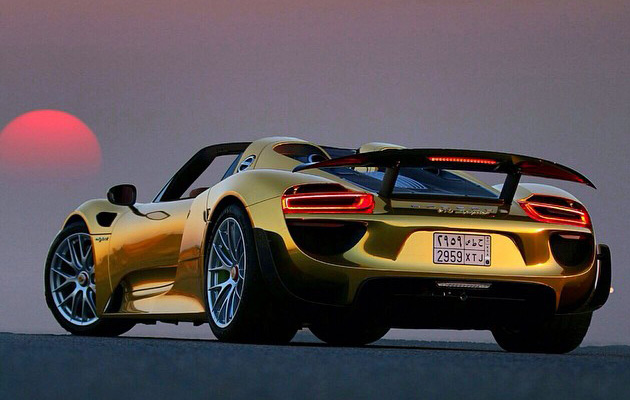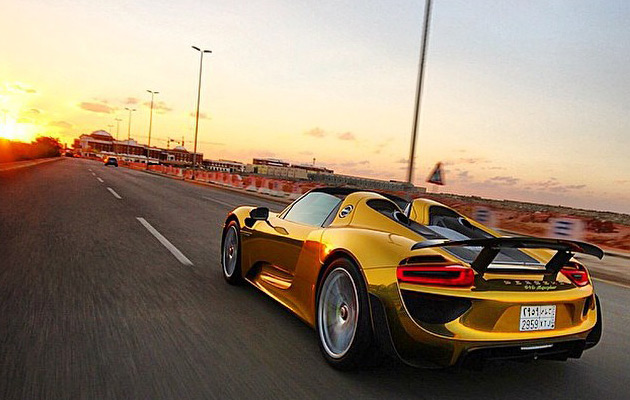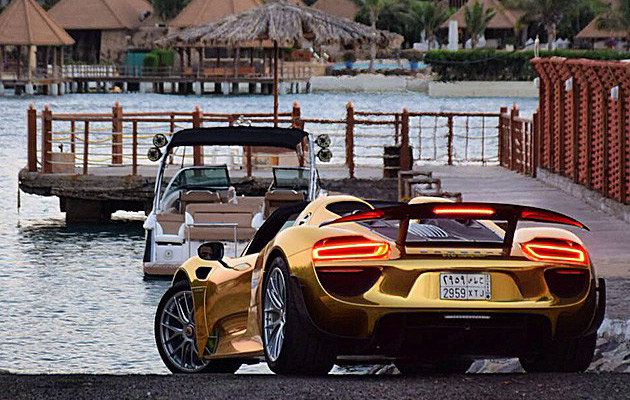 And here are some photos of the wrap job in progress: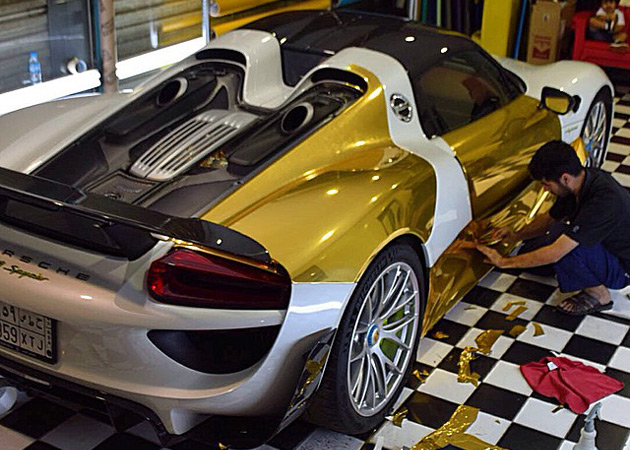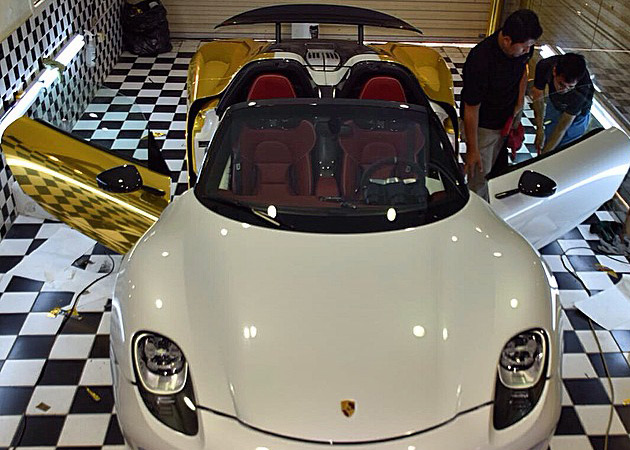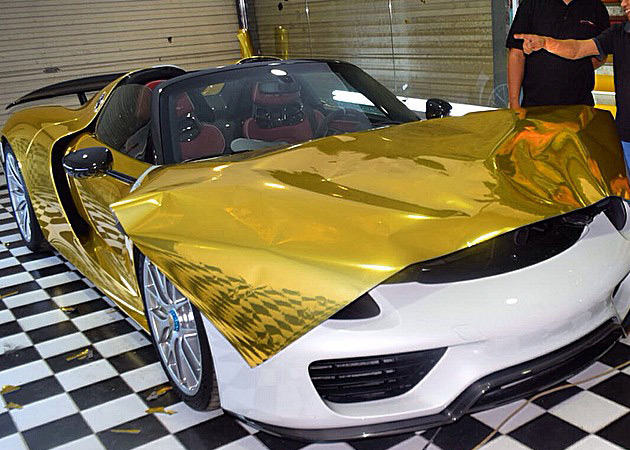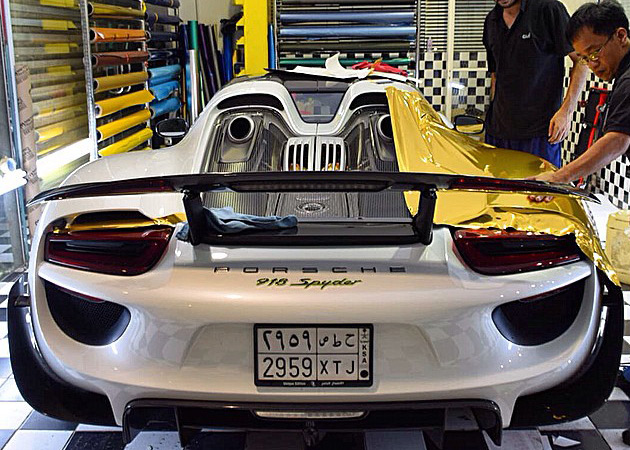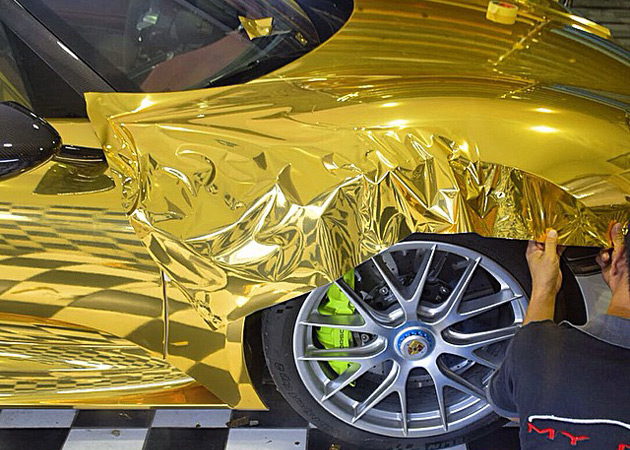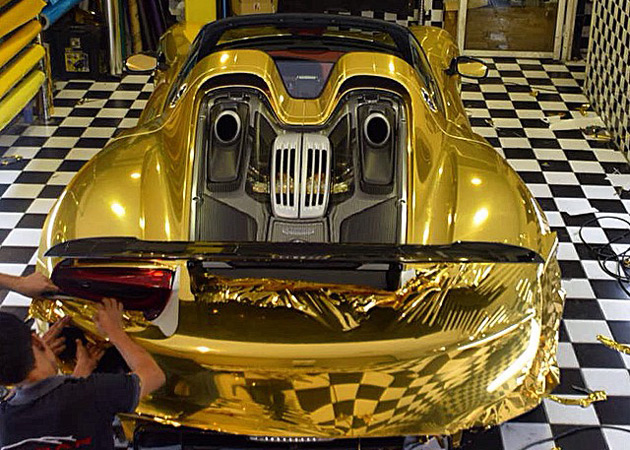 What do you guys think of the gold wrap job on the Porsche 918 Spyder?