Bluetti's New Portable Power Stations Offer All The Power You'll Ever Need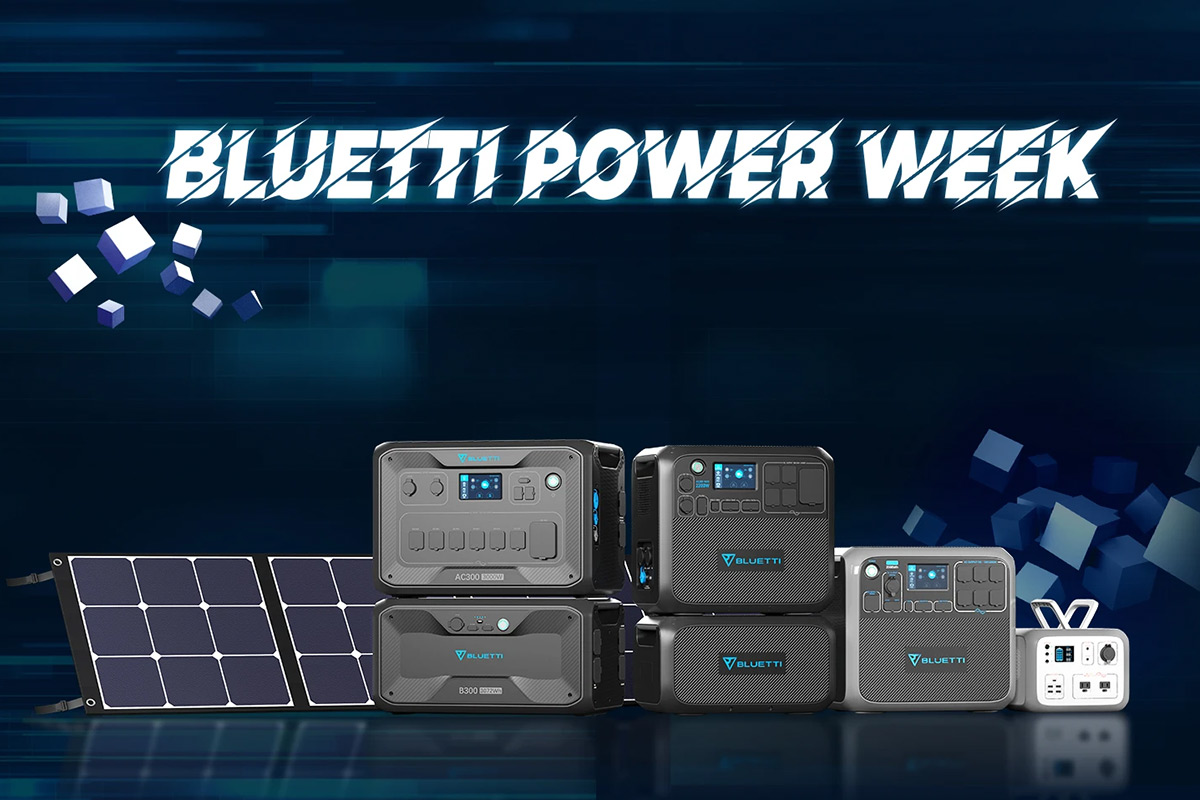 Last month, we told you about the latest additions to the BLUETTI product line, including the AC200 MAX and AC300 portable power stations, and the B230 (2048Wh) and B300 (3072Wh) expandable battery modules, which are a first for the power generator industry.
A number of readers e-mailed us asking when they could get their hands on these. I'm happy to announce that the AC200 MAX and B230 battery module are available for purchase now, with the AC300 and B300 available to purchase starting September 15th. And if you make a purchase now during Bluetti Power Week, you can take advantage of some great offers!
Now you might be asking yourself why you need a power station in the first place. And there's actually a lot of use cases for them. If you're someone who loves going camping but doesn't want to give up their creature comfort, power stations provide electricity even when you're off the grid, to keep your food & drinks cold, your digital devices charged up, and to keep yourself comfortable with tower fans or air conditioners.
But that's not all. They come in super handy when a natural disaster strikes. If you're someone who lives in Florida where hurricanes are a regular occurrence, or California where wildfires seem to happen all too often, you'll be glad that you have a portable power station if/when the power goes out. You don't realize how reliant you are on electricity until you're without it.
Here's the rundown on BLUETTI's latest and greatest offerings:
BLUETTI AC200 MAX & B230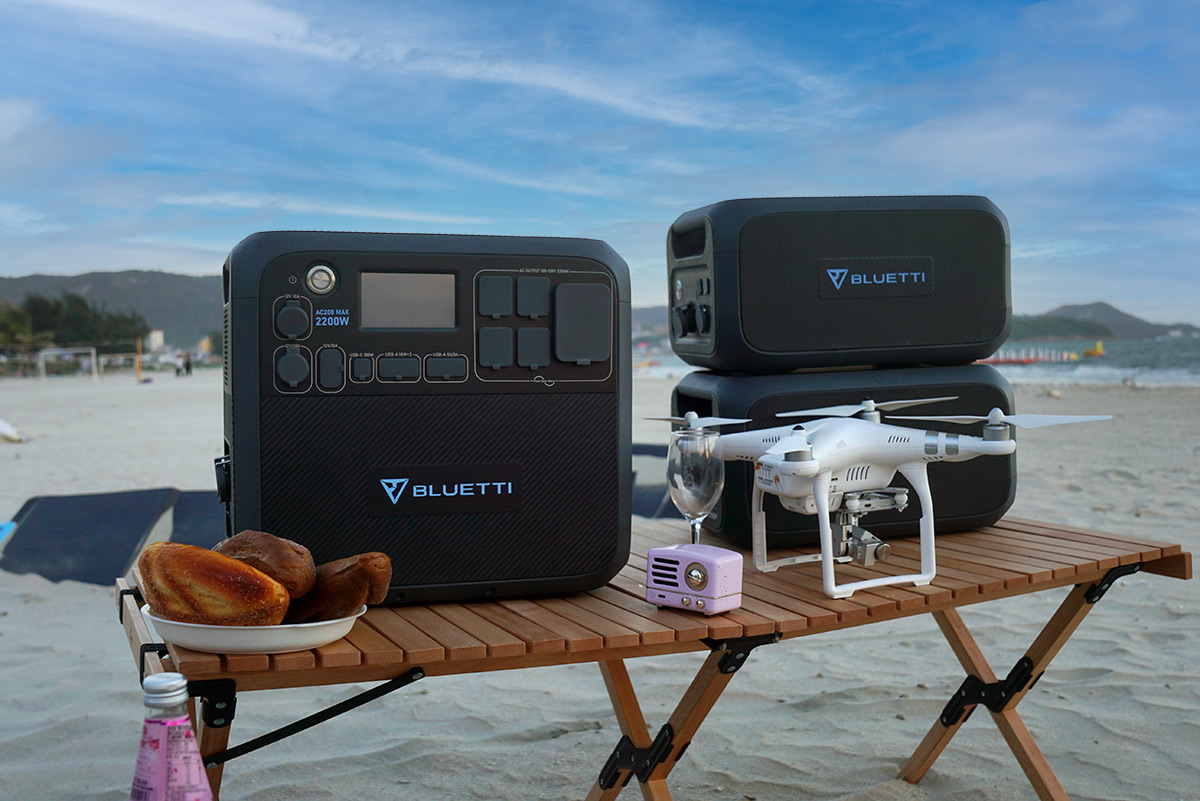 The new BLUETTI AC200 MAX may look nearly identical to their popular AC200P, but don't let that fool you, as it has received many changes and improvements. The AC200 MAX features higher continuous output power at 2,200W from its pure sine wave inverter, a 100W PD3.0 USB-C port, an upgraded MPPT controller which now handles up to 900W of solar input (a 28% increase over its predecessor) and a built-in 30A NEMA TT-30 outlet for RV owners
But most exciting is that the AC200 MAX can accept up to two B230 or B300 battery modules. With two B300's connected, you can easily expand your AC200 MAX to a staggering 8192Wh of capacity to run all of your essential needs at home or on-the-go for hours, days, or even more than a week! Additionally, the AC200 MAX supports a Bluetooth connection that allows it to be controlled wirelessly with the new Bluetti Smartphone App (iOS & Android).
You can purchase the Bluetti AC200MAX and B230 right now during Bluetti Power Week and save $500 – Click here to learn more.
BLUETTI AC300 & B300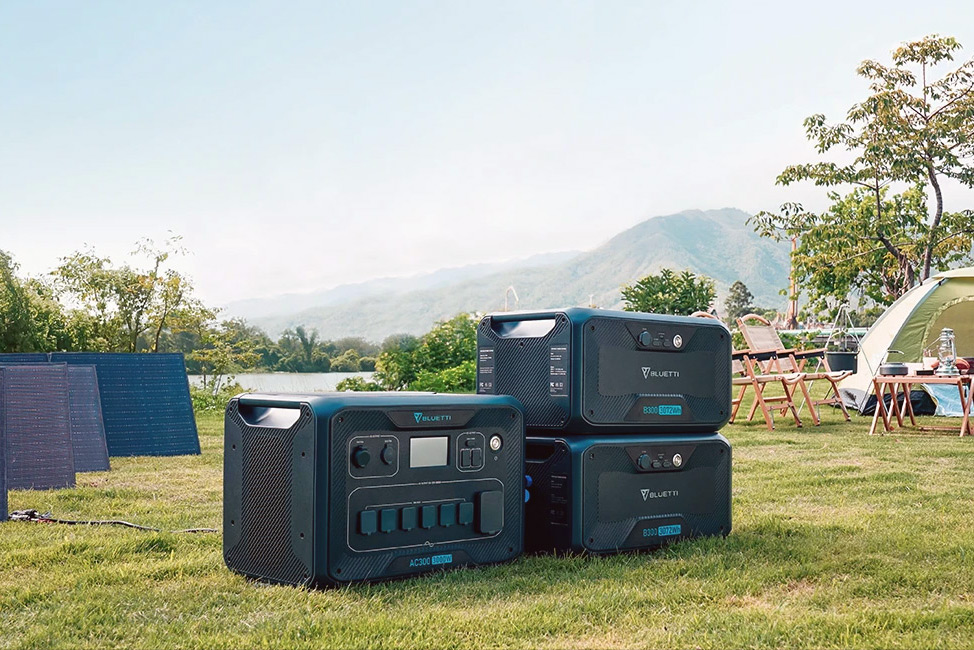 If you're looking for even more power, the BLUETTI AC300 has got you covered. This portable power generator features a new modular design in lieu of an internal battery pack, which not only significantly reduces the weight of the unit, but it allows you to decide how much or how little power you'll need for your next outing and pack accordingly.
Under the hood, there is a 3,000W pure sine wave inverter and an MPPT controller which can support up to a staggering 2,400W of solar charging. Each AC300 power station requires at least one 3072Wh B300 battery, but it can support up to four battery modules, giving you an incredible 12,228Wh of total capacity. This fully loaded system weighs in at 340lbs, but since it's modular, it's much easier to transport, and your back will thank you for that.
Still need more power? With BLUETTI's Fusion Box Pro, you can pair two AC300s together to double the power and capacity at the same time, allowing for 8 B300 battery modules that deliver up to 6,000W of continuous power, 24,576Wh capacity in total, and 10.4kW of solar input capability. That's enough stored energy to power your home for nearly a week!
BLUETTI will be releasing this 3,000-watt beast on September 15th, but you can sign up here for an $800 OFF early bird discount when it's released.
B230 and B300 Battery Modules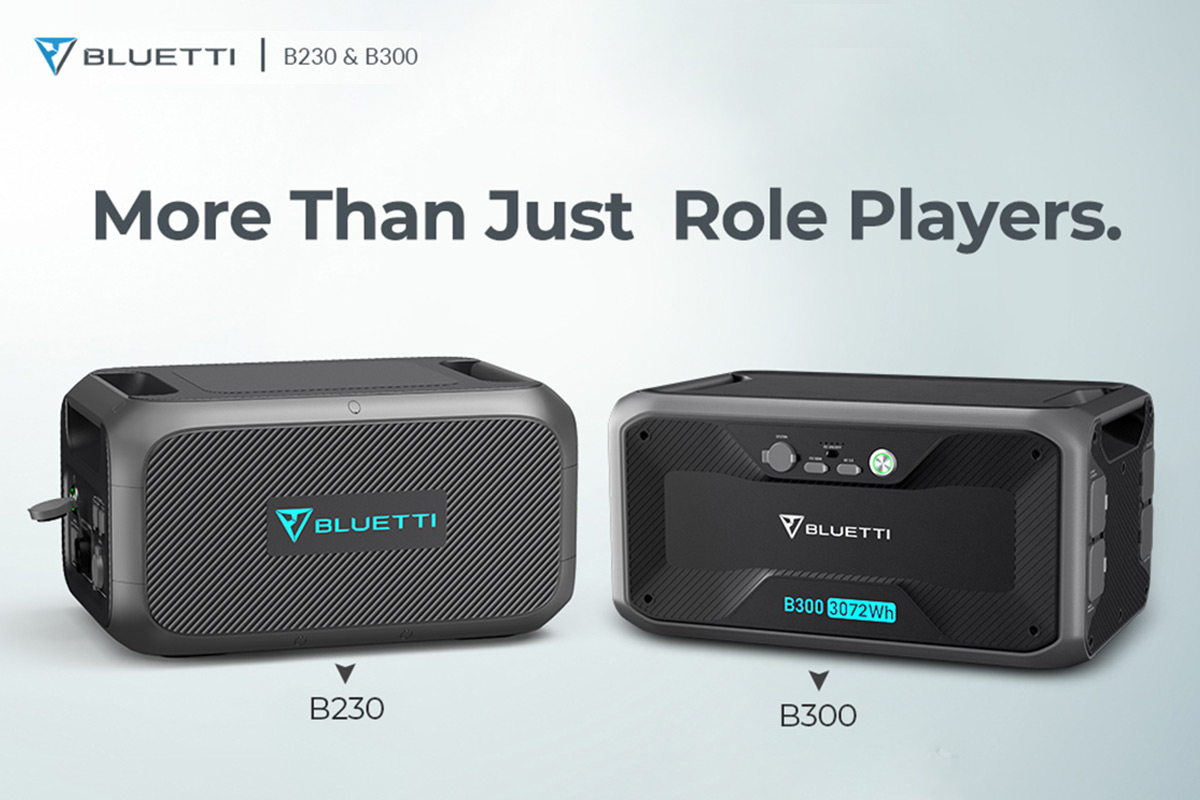 BLUETTI really separates themselves from the competition with their "industry first" modular battery modules. Both the B230 and B300 batteries can be charged/discharged as a standalone power module, and both of them feature various DC outlets, including a 100W USB-C, a 12V/10A car output, and some USB-A ports.
Additionally, both battery modules are able to soak up 500W of AC power thanks to an AC to DC adapter. Not to mention, the B300 even has its own 200W (MPPT-ready) solar inlet, perfect for those camping off-grid who find their power storage running low. They can instead rely on the sun to keep everything charged up.
The Enhancer D050S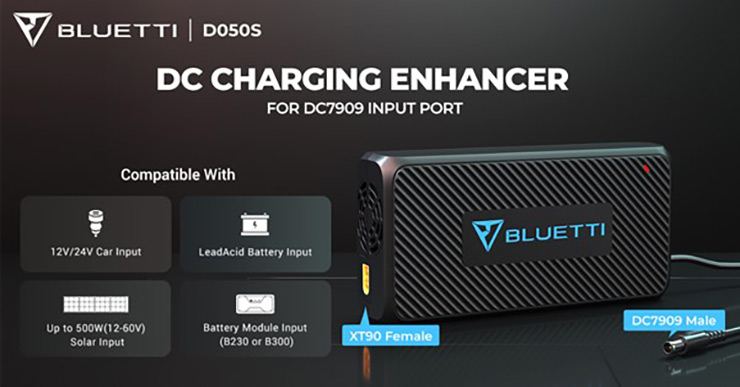 The BLUETTI DC Charging Enhancer might be small in size, but it's a mighty game-changing component. This enhancement tool for the DC inlets (the DC7909 port for adapter) on units has a built-in MPPT charge controller with voltage regulator circuits, allowing this little magic box to juice up your current BLUETTI products in a variety of additional charging ways.
With the help of their new DC Enhancer, you can now increase the overall capacity of previous BLUETTI models like the EB150 and EB240 by connecting the latest BLUETTI battery modules or lead acid batteries. Alternatively, you can even charge it via the 12V/24V cigarette lighter port in your car. But that's not all. It can also boost the solar charging rate of your AC200P up to 1200W. This means you can effectively charge up the 1700Wh/2000Wh unit in 2~2.5 hours with prime outdoor sunshine. Click here to learn more about this magic box.
Power Week Massive Sale
In addition to these new released, BLUETTI is also offering a HUGE discount for some of their other popular models, including the AC200P ($1599, save $400), EB240 ($1399, save $500), and the EB55 ($449, save $100). For more information, please visit the BLUETTI Power Week page.
There's never been a better time to purchase a BLUETTI portable power station, so be sure to take advantage of this sales event, and you will never be left without power again!