Booq Viper Hardcase Keeps Your Tablet or MacBook Air Safe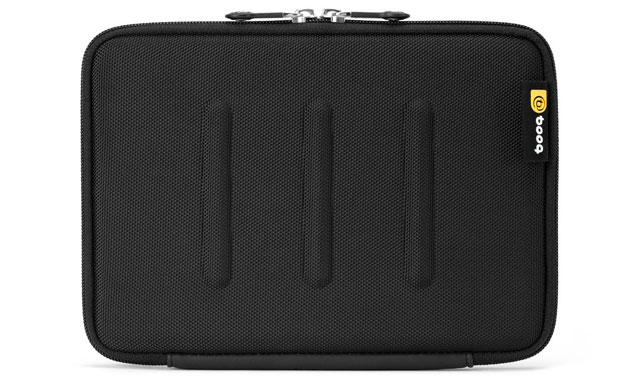 Booq, a leading brand of premium laptop bags, backpacks and iPad & iPhone carrying cases, has introduced the Viper hardcase for tablets, MacBook Air and Chromebook Pixel (7, 11, and 13-inch). The Viper hardcase has been intelligently molded to offer additional space when zipped open, protecting your device and other accessories in any environment. Premium construction is rounded out with tough, reliable YKK zippers to tightly seal the case without coming into contact and scratching the surface of your tablet or computer.
Minimalist and stylish protection make the Viper hardcase the perfect traveling companion, keeping your essentials nearby. A tough but lightweight, handle-less design lets you easily slip the Viper hardcase into your favorite booq laptop bag or backpack for added protection and tucked away for transportation.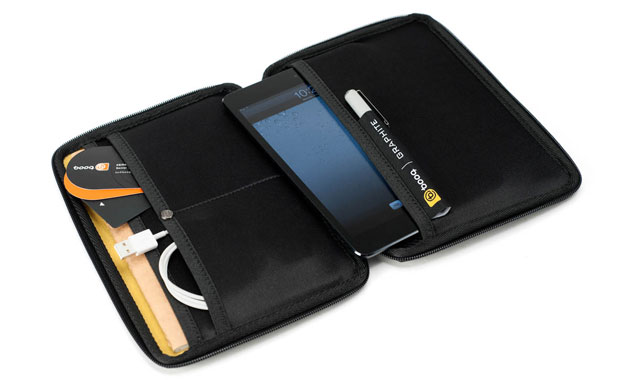 Equipped with two levels of protection, the Viper courier is the perfect case for any environment. A slick and rugged water-resistant denier ballistic nylon exterior shields from abrasive surfaces and the elements, while the nicely padded, non-scratch neoprene and nylon twill interior snugly cradles your laptop and provides additional storage space for your accessories.
"People no longer just carry their tablet or computer with them anymore," says booq's Lead Designer, S. Kema Subsomboon. "They've got cables and other peripherals they need with them at all times. There's no reason why you should need additional casing for a couple of extra but vital items."
You can see it in action here:

The Viper hardcase is available starting at $39.95 at www.booqbags.com and at various retailers throughout the country.