Have You Upgraded To iOS 7 Yet?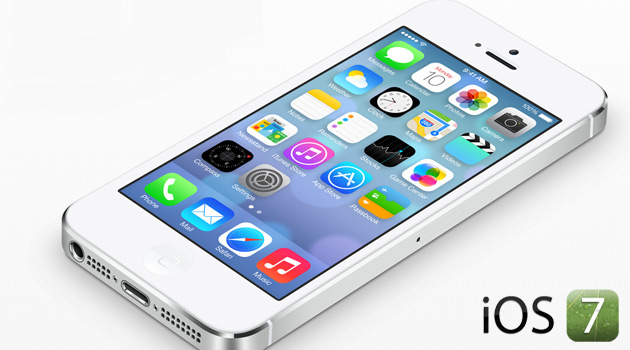 Apple released their highly-anticipated iOS 7 operating system update about a week and a half ago, and I finally decided to upgrade my iPhone 5 and iPad 2 over the weekend. I'm usually an early adopter when it comes to things like this, but I decided to hold off a bit this time around since I was traveling last weekend and couldn't afford to deal with any phone issues while I was gone.
The iPad update went pretty smoothly. The only issue I ran into with the iPad is that I couldn't bring up the Control Center after updating. On a whim, I decided to fully power down my iPad and turn it back on, which essentially rebooted it. Thankfully, that fixed the problem.
Upgrading my iPhone 5 was a little more complicated. I have the 16GB iPhone 5, and it was FULL (around 70MB free). According to reports, you'll need around 3.1GB of free space to install iOS 7! Since I'd never be able to clear up that much space, I worked on the assumption that if I updated my phone through iTunes, I wouldn't need as much working space since the installation file would sit on my computer. So I temporarily removed 1.6GB of music from my phone, freed up some space on my PC, and started the upgrade.
With my iPhone update, I went to restore the music I had removed prior to the update. One problem – My phone only had 400MB of free space?!
I went through the Usage screen, and it showed that the Mail client was using 881MB, even though I had removed every single e-mail prior to the update. In addition, the flagged folder (a new feature for iOS 7) showed almost 6500 flagged e-mails. Yet when I clicked on the folder, it was empty. Weird.
I e-mailed a friend of mine who works at Apple, and he suggested that I backup my phone and do a full restore to see if that would fix the phantom e-mail problem. I was reluctant to do so since it takes a LONG time to restore 16GB of data, but without any other good options, I went ahead and did it. Thankfully, when the restore was finally done, I had recovered all of my missing space (and then some), so I was happy!
iOS 7 was a little polarizing at first, but it's starting to grow on me now. Some of the icon designs are a little bland (like Notes, Stocks, Voice Memo, etc), and I hate the fact the background color of folders. But the good definitely outweighs the bad, and I encourage everyone who's been on the fence to finally do the update. I really dig the Invert Colors option under the Accessibility menu, but it does make some app icons look a little wonky. If there was a way to invert the menu colors while leaving the home screen icons alone, I'd do it in a second.
I haven't experienced any of the battery drain issues that others have complained about. But then again, I make sure to close any apps I'm not using once I get out of them, which is more important than ever now that iOS 7 supports multitasking. Forget about an app running in the background, and it could stay running all day, making quick work of your precious battery life.
That's all for now.. If you have any questions, comments or complaints about iOS 7, be sure to leave a comment below!