Check Out The New Trailer For Poltergeist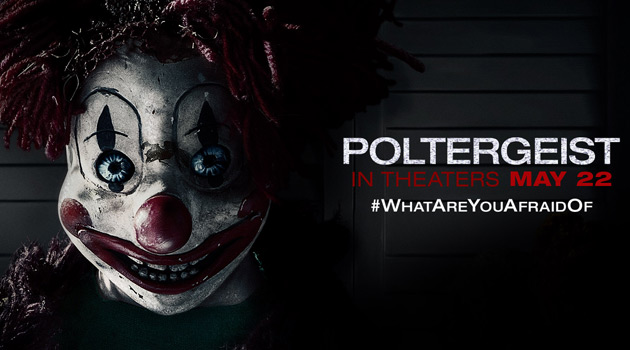 I really wasn't sure what to expect when I heard that a remake of the iconic supernatural thriller Poltergeist was in the works, as reboots rarely live up to the original. But after seeing this new trailer, I'm all in!
Legendary filmmaker Sam Raimi (Spiderman, Evil Dead, The Grudge) contemporize the classic tale about a family whose suburban home is haunted by evil forces. When the terrifying apparitions escalate their attacks and hold the youngest daughter captive, the family must come together to rescue her before she disappears forever.
Poltergeist hits theaters May 22, 2015!