Watch Pierce Brosnan As An Assassin In The First Trailer For 'Survivor'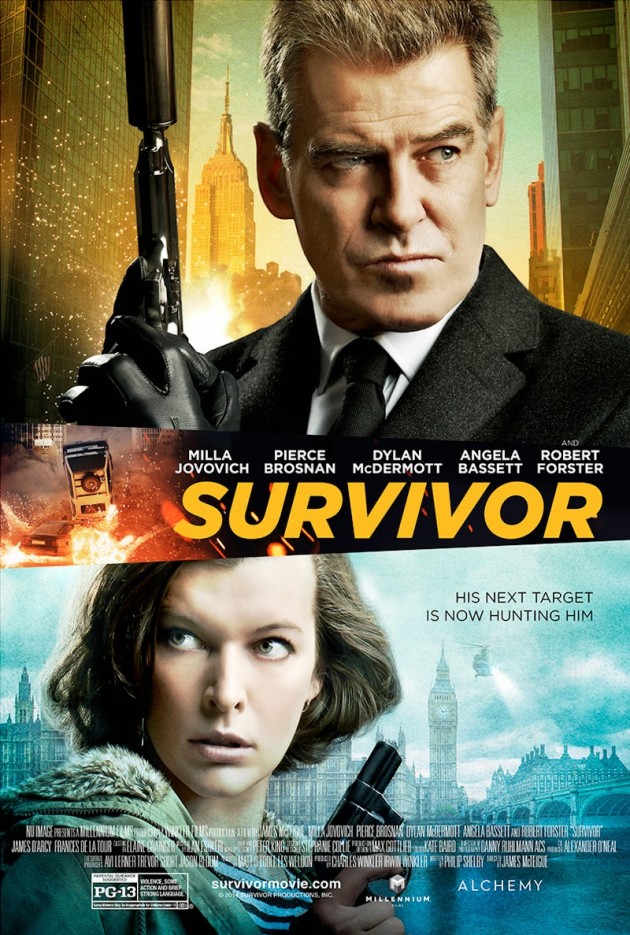 We're used to seeing Pierce Brosnan on the right side of the law, but in the upcoming action thriller Survivor, he plays a ruthless assassin tasked with killing a Foreign Service Officer (Milla Jovovich) who supposedly is responsible for a terrorist bombing in London. The only problem? She didn't actually do it.
Now she must evade being captured in order to stop the real perpetrators' master—and much deadlier—plan, a terrorist attack set for New York.
Survivor stars Pierce Brosnan, Dylan McDermott, Milla Jovovich, Angela Bassett, and Robert Forster, and will be released in theaters and on demand on May 29, 2015.