'Consumed: The Real Restaurant Business' Premieres On CNBC Wednesday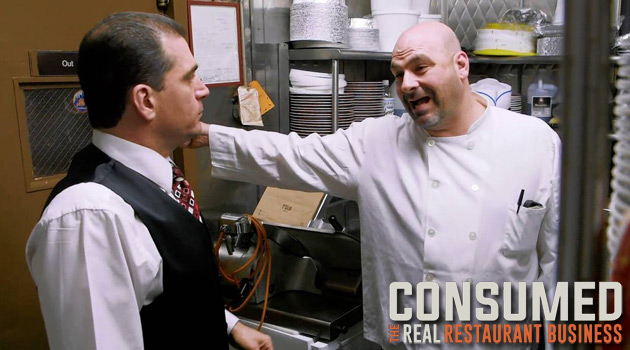 Over the past few years, CNBC has put out a number of great shows that I watch regularly: American Greed, The Profit, Secret Lives of the Super Rich, and The Car Chasers. And this Wednesday, they're premiering a new series that looks like it'll earn a spot on my DVR schedule as well, a eight episode docu-series called Consumed: The Real Restaurant Business.
The series takes us behind-the-scenes of 5 very different restaurants in the ultra-competitive New York food scene, chronicling their every struggle and occasional triumph. Because while it might seem like running a restaurant is a glamorous job, there's also nothing more difficult, as you'll soon see. For restaurateurs trying to earn their piece of the pie, the New York food scene is a ruthless, cutthroat jungle where the stakes are high, the margins are razor thin, and success is hard to come by.
The 8 one-hour episodes follow five businesses at a crossroads, fighting for their piece of a multi-billion dollar industry: The Meatball Shop, Melba's, Ann & Tony's, Vermilion, and Seamore's. CNBC's Consumed follows the money as these hot and not-so-hot spots work tirelessly to make a place for themselves in the culinary landscape. Eating may be a pleasure, but making it in the New York restaurant scene is serious business.
If this sounds like your type of show, make sure you tune into Consumed: The Real Restaurant Business on Wednesday, May 13th at 10PM ET/PT.