Pizza Hut Unveils Navigation Technology To Track Your Order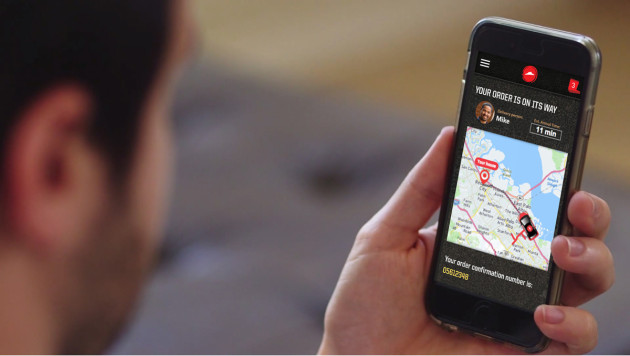 For anyone who's ever uttered the words "Dude, where's my pizza?!" – Pizza Hut has the answer, thanks to its new pizza navigation system that debuts next month in Dallas.
Using a new Pizza Hut smartphone app, customers will be able to track the journey of their order from "Hut to home" in real-time, showing the exact road coordinates of the delivery vehicle and a photo of the driver who will soon knock on the door. It's very similar to an Uber experience.
Originally implemented in Israel and Russia late last year, Pizza Hut's pizza navigation technology will first be available in the Dallas market (home to Pizza Hut's global headquarters) before being rolled out nationwide later this year, allowing customers to plan for meal time while Pizza Hut simultaneously manages its fleet of drivers to ensure an efficient ordering process.
This video shows the pizza navigation system in action:

How awesome is that?! This is way cooler than Domino's pizza tracker, and Pizza Hut tastes better to boot.