Coors Seltzer Is A New Hard Seltzer That You Can Feel Good Drinking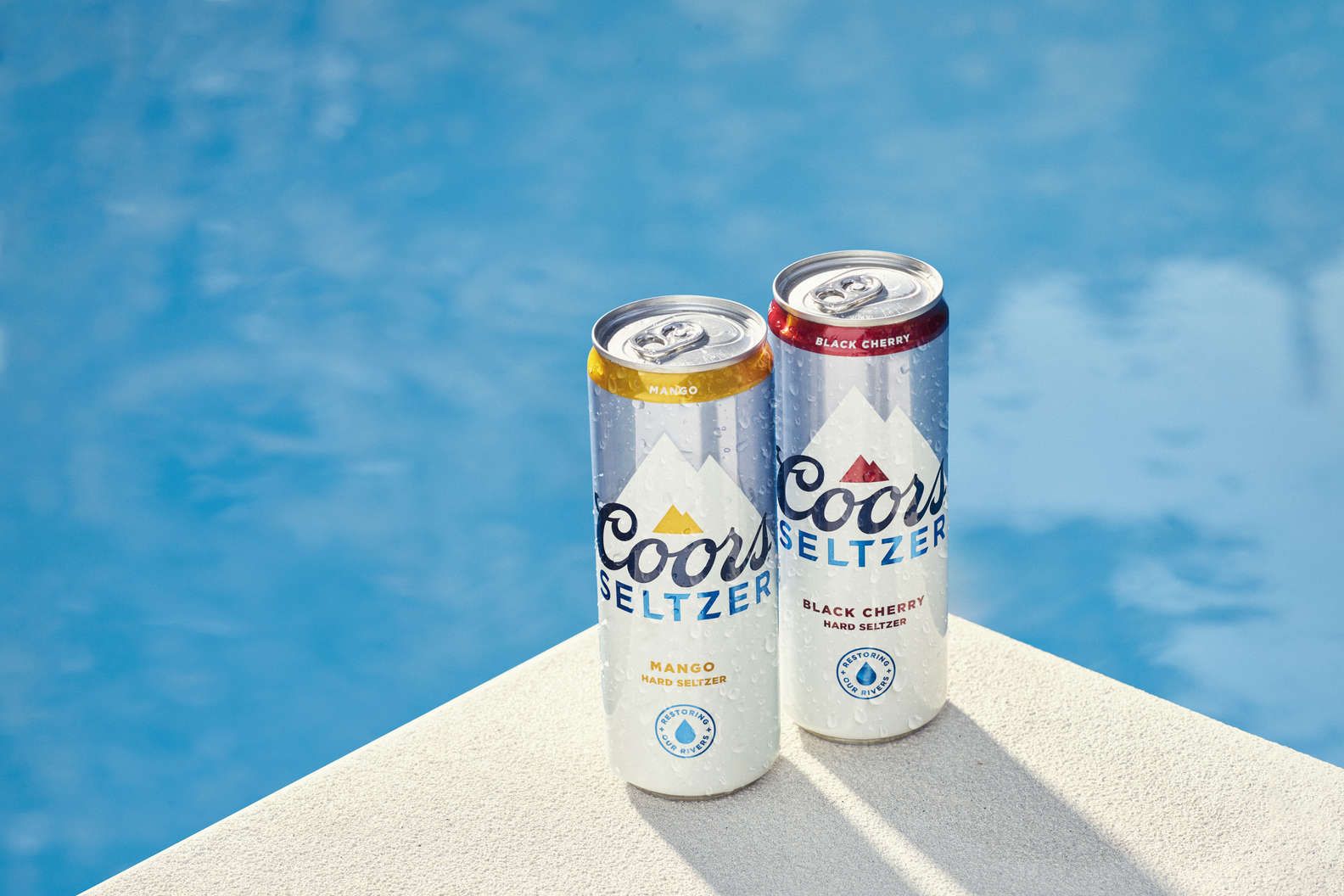 Molson Coors is the latest company to enter the crowded hard seltzer market with the official launch of Coors Seltzer. While the company is best known for its various beers, they are now adding a lineup of boozy seltzers to their portfolio.
The new hard seltzer is currently available nationwide and comes in four flavors: Black Cherry, Mango, Grapefruit and Lemon Lime. Coors Seltzer comes in a variety pack of twelve 12oz slim cans, and standalone 16oz and 24oz single cans of Black Cherry. Each can contains 90 calories, is certified gluten free and contains 4.5% alcohol by volume.
Now you might be wondering, how can newcomer Coors Seltzer compete against established hard seltzer brands like White Claw? By including a charitable component that makes you feel good about drinking Coors Seltzer. After all, millennials are all about doing good and giving back, just look how that strategy worked out for TOMS shoes.
"Americans are drinking an astounding amount of hard seltzer, but it's not doing much good. With the launch of Coors Seltzer and its Volunteer Program, we're setting out to provide a seltzer that tastes good and also gives drinkers an opportunity to do good with each and every sip," said Matt Escalante, Molson Coors' senior director of above premium flavors.
Here's how it works. Molson Coors has teamed up with Change the Course to target 16 iconic river basins within 14 states, including projects for the Colorado, Missouri, Sacramento, and Chicago Rivers. Supported projects are focused on modernizing irrigation, enhancing stream flows, removing barriers, reducing pollution, and restoring fish and wildlife habitat. For every 12-pack purchased. Coors will restore 500 gallons of water — with a goal of restoring at least one billion gallons by the end of next year.
If that's not enough, Coors Seltzer is giving away 175,000 12-packs nationwide to restore the 87 million gallons of seltzer America consumed this summer. All drinkers need to do in order to neutralize their summer of hard seltzer consumption is to join the Coors Seltzer Volunteer Program and consumers will be offered a rebate to get their first 12-pack for free.
That's right, just by drinking Coors Seltzer, you're volunteering to save the rivers. Rebate value varies by state (full price in some states, 50% price in other states, and void where prohibited). Sorry Alabama, Arkansas, Hawaii, Indiana, Kentucky, Louisiana, Montana, North Carolina, Texas, Utah, and West Virginia, but you guys aren't eligible.
Hard seltzer with a mission. It's a unique approach, but one that many eco-conscious people will likely get behind. After all, who doesn't want to help save the rivers? Volunteering never tasted so good!