Dealer Markups: Are They Fair?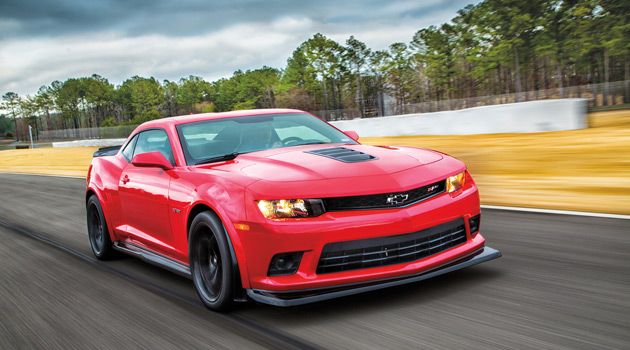 GM's Camaro Z/28 is by far one of the greatest bundles of muscle they've ever produced. An aesthetically pleasing muscle car with a 7.0 V8 power plant perfectly capable of handling itself either on the track or the drag strip, the Z/28 is certainly a force to be reckoned with.
Highway Robbery
Recently, a car dealer out of Los Angeles, California by the name of Felix Chevrolet felt that a 2014 black-on-black Z/28 was worth a lot more than it's MSRP of about $76,000, and they marked the price of the car up by almost $30,000, bringing the total to $106,165!
Now, dealer markup on limited production vehicles is not anything out of the ordinary, per se. Dealer markup can be expected in a densely populated, wealthy city like Los Angeles. Still, is it fair? Consumers often detest dealer mark-up, automakers have said many times that they don't like the practice, and some national dealership groups actually have rules against this practice.
Still, when it comes down to it, the dealer can probably get $30K over sticker, and they'd be stupid to turn it down, wouldn't they? However, if the shoe was on the other foot – if the consumer who was ranting about a $30k mark-up actually owned the dealership, they might feel differently.
The Information Age and the Death of Dealer Markup?
As it turns out, Felix Chevrolet's $30K mark-up is actually a clerical error, or at least that's the excuse they're offering. The reason? A quick check of Z/28 pricing at other LA area Chevrolet dealers found that Guaranty Chevrolet (which is only 40 minute drive from Felix) was offering a similar a black-on-black Z/28 for $76,645 (the MSRP). As consumers began to share the outrageous price at Felix Chevrolet, the dealer decided to blame their mark-up on "human input error."
This story begs the question: Is dealer mark-up dead? After all, it's a simple matter to check pricing online. If even one dealer is willing to sell a car at MSRP, that undermines the practice of over MSRP pricing at every other dealership in the country.
While it's probably naïve to expect that the Internet can put an end to over-MSRP dealer mark-ups, the Felix Chevrolet example illustrates how a simple online price check can be a powerful tool against dealer greed.