Visiting 5 Baseball Parks In 5 Days On The Kia #SorentoTour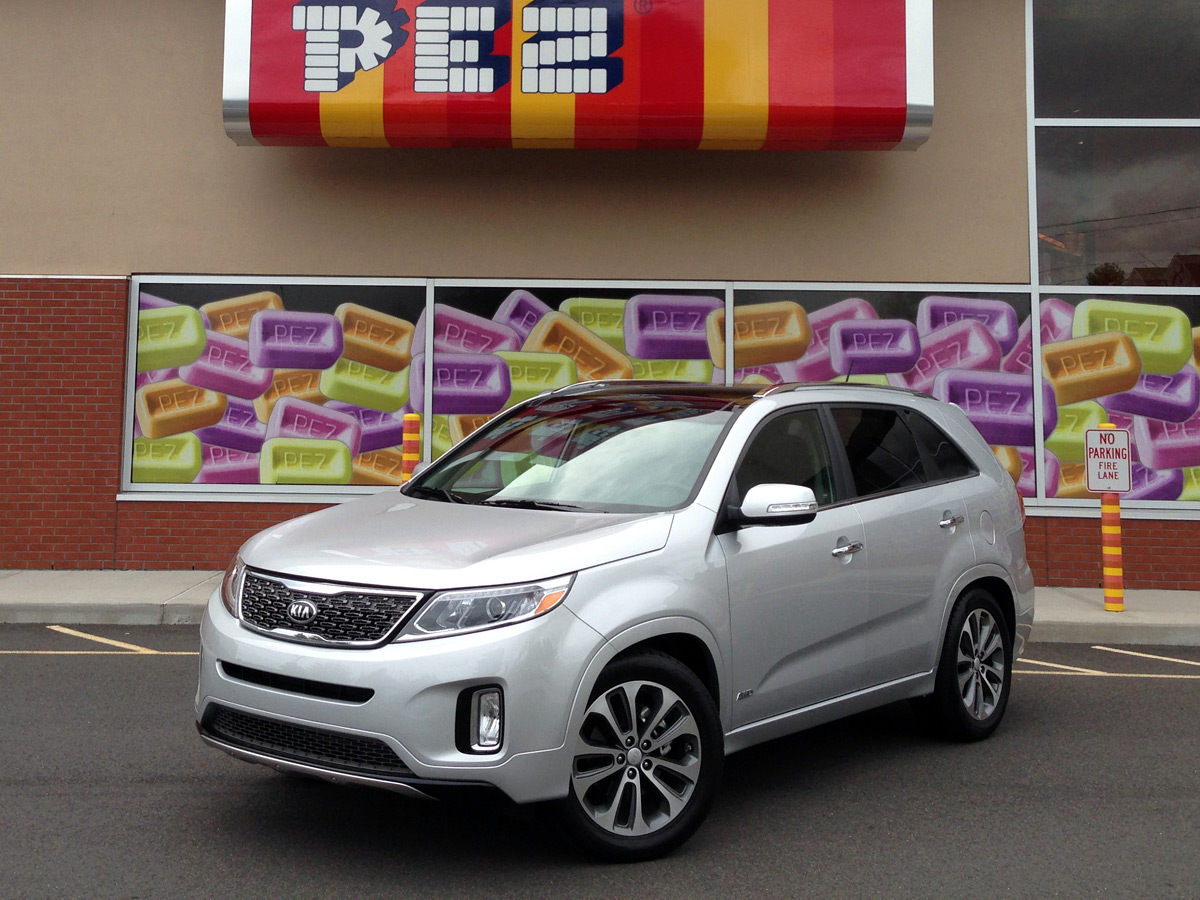 We recently embarked upon a baseball road trip with our friends from Gunaxin, hitting up 5 baseball parks in 5 days as we traversed up and down the Northeast in a 2015 Kia Sorento. It was an amazing time, and if you follow us on social media, you likely saw some photos from our trip with the #SorentoTour hashtag.
Our baseball road trip started in Boston, a town I've always wanted to visit. After working up quite an appetite on the 6-hour drive up, we headed over to Top of the Hub, a nice restaurant located on the 52nd floor of the Prudential building. The view of the city was pretty amazing, and the lobster roll I had there was just amazing, I'm salivating just thinking about it..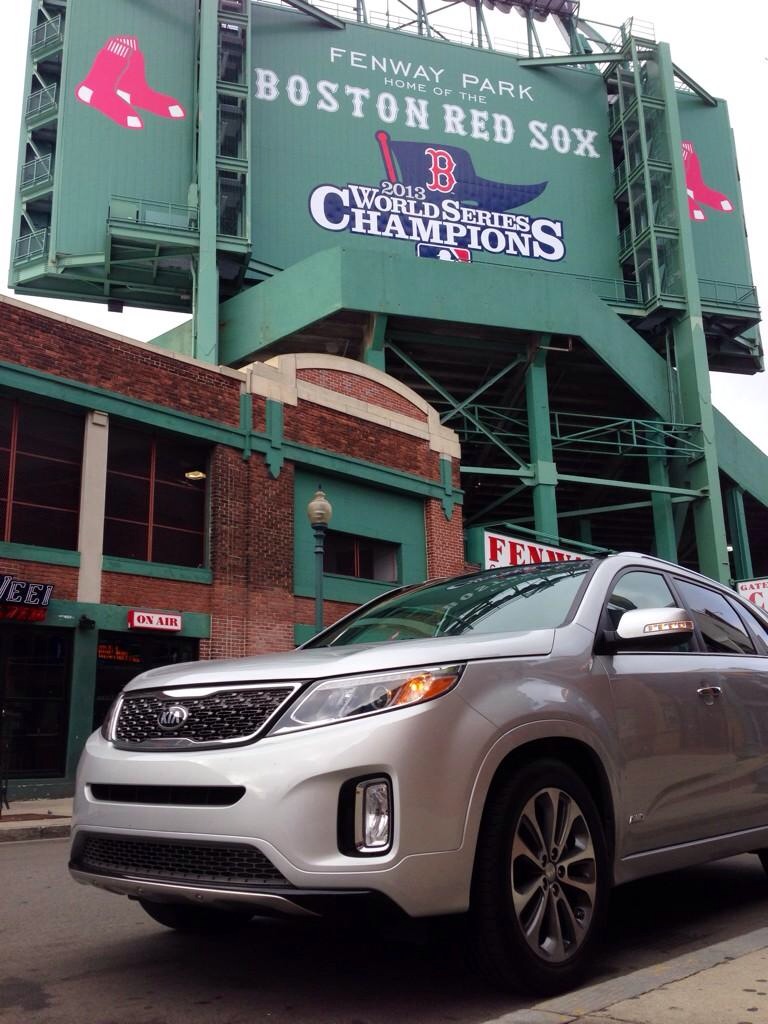 The following morning, we made our way to the site of the Boston Massacre, where we took in a quick tour before making our way over to Fenway Park for an afternoon game. Since you can't tailgate at Fenway, we pre-gamed it at the Bleacher Bar, which is one of the coolest spots I've been to. Once the game got started, we made our way to the stadium, and it was wonderfully old and historic, a completely different experience from what we'd later have at the new Yankee Stadium.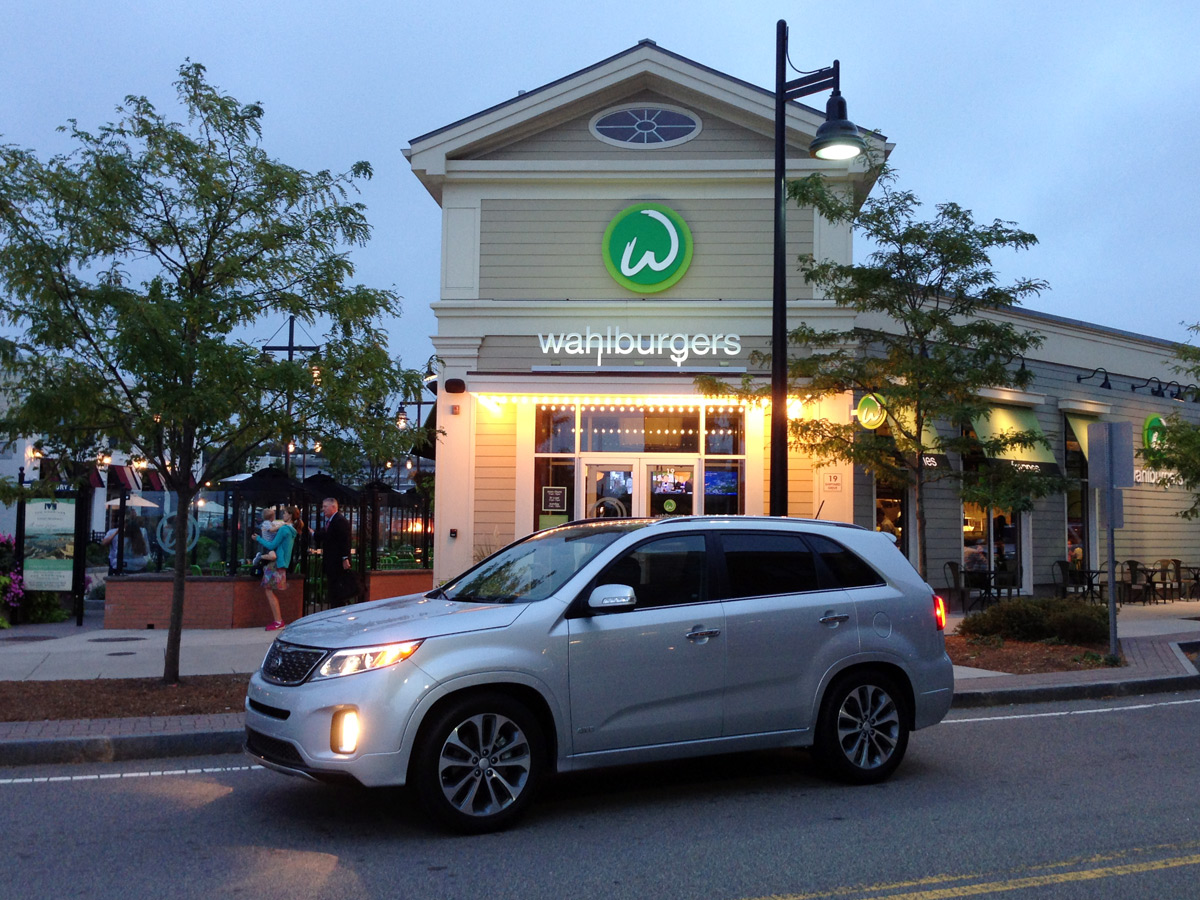 Before we left Boston, I had to stop and get burgers at Wahlburgers, the burger joint from Mark Wahlberg's A&E reality show. While it was a little out of the way, we didn't have any better ideas for dinner, so punched in the address into our GPS and made our way to Hingham MA. This place was PACKED, despite the fact that it's a good 30-45 minutes outside of Boston. While we were waiting for a table, I saw a crowd of people towards the back of the restaurant, so I made my way over there, and who do I see but Mark's older brother Paul, head chef of the restaurant. He was super cool and down to earth, and I was able to get a quick pic with him. As for the food, the burger was great, the frappe was awesome, and you can't go wrong with tater tots!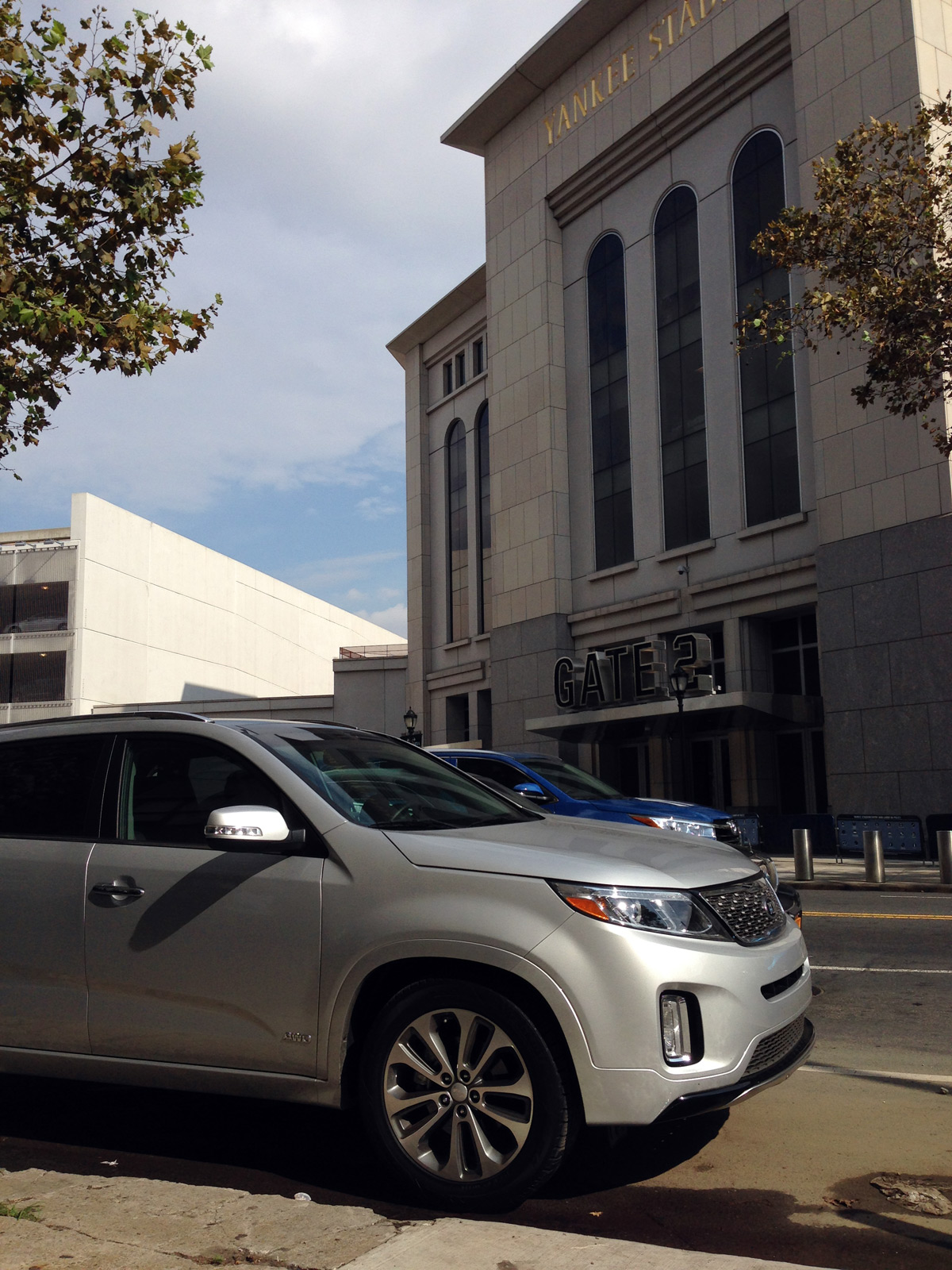 The next morning, we jumped in the Sorento and plotted a course for New York City. We made our way into the city, checked into our hotel, and then we made our way over to Yankee Stadium. Security was out in full force, given that it was 9/11, but we still managed to grab a few photos of the Sorento in front of the stadium before getting caught. We met up with some fellow NYC bloggers at a historic bar down the street from the stadium, got some grub, and then made our way into Yankee Stadium. This place couldn't be more different than Fenway, but it was cool in it's own right. The museum inside the stadium is a must-see for any die-hard Yankees fan (and it's also a nice place to cool off on those extra hot days), and we spent a good part of the game walking around and seeing all the sights. On our way home, we drove down to the 9/11 memorial site to see the Tribute in Light, and that was pretty moving.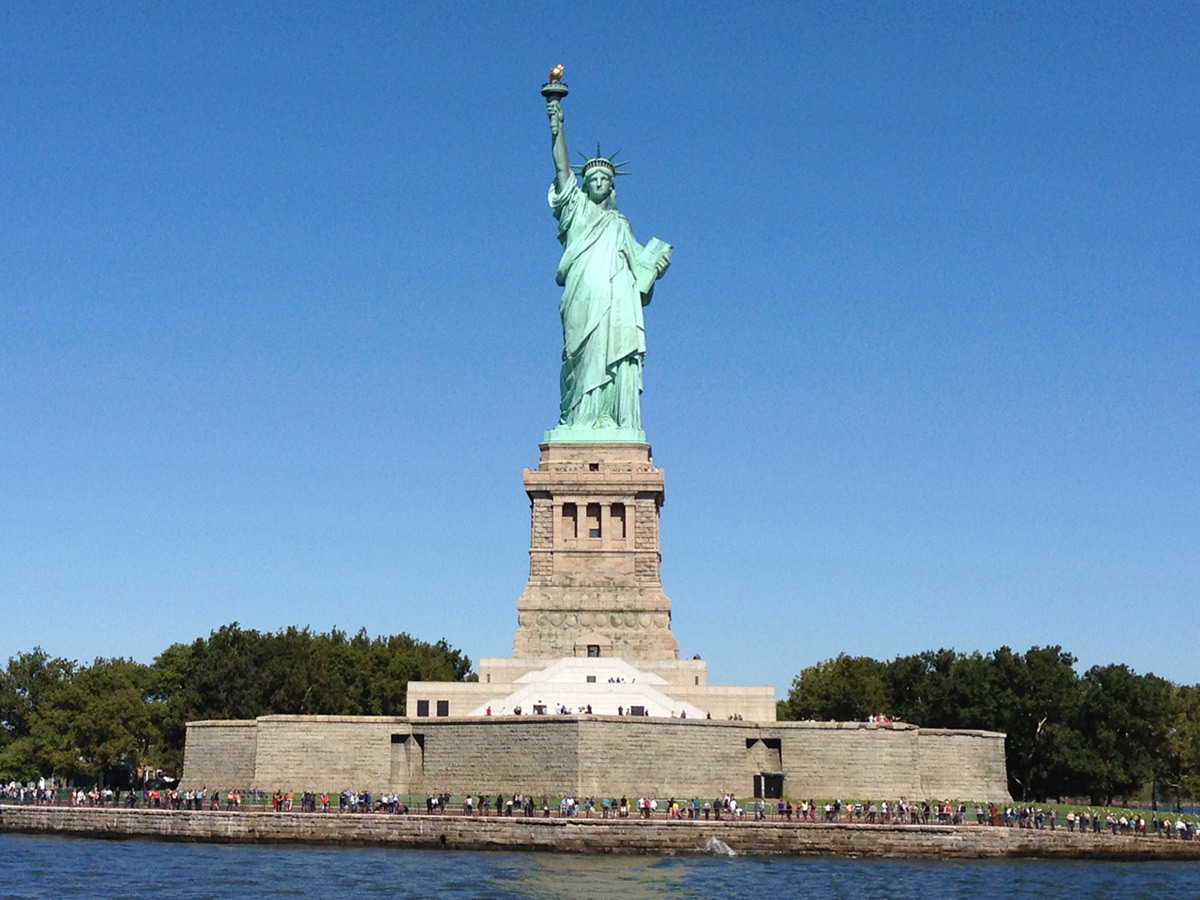 The following morning, we got up early so that we could do some sightseeing before the Mets game. While I've been to NYC a million times before, our friends at CityPass hooked us up with some free passes, so we decided to play tourists and see the sights. We started the day at Circle Line Cruises, where we took their 2.5 hour "Best of NYC Cruise". This tour lets you see more of NYC than you could ever imagine, while learning some great history at the same time. We got to see all the noteworthy sights (Empire State Building, Freedom Tower, Ellis Island, Statue of Liberty, Brooklyn Bridge, United Nations, Yankee Stadium), as well as a ton of lesser known sights. This was definitely well worth it, and I'd highly recommend it to anyone visiting NYC.
We also hit up Top of the Rock (AMAZING views of the city, so much better than the Empire State Building's observatory) and The Museum of Modern Art. Both were great, and I'm glad we had a chance to take these in as well during our time in the city.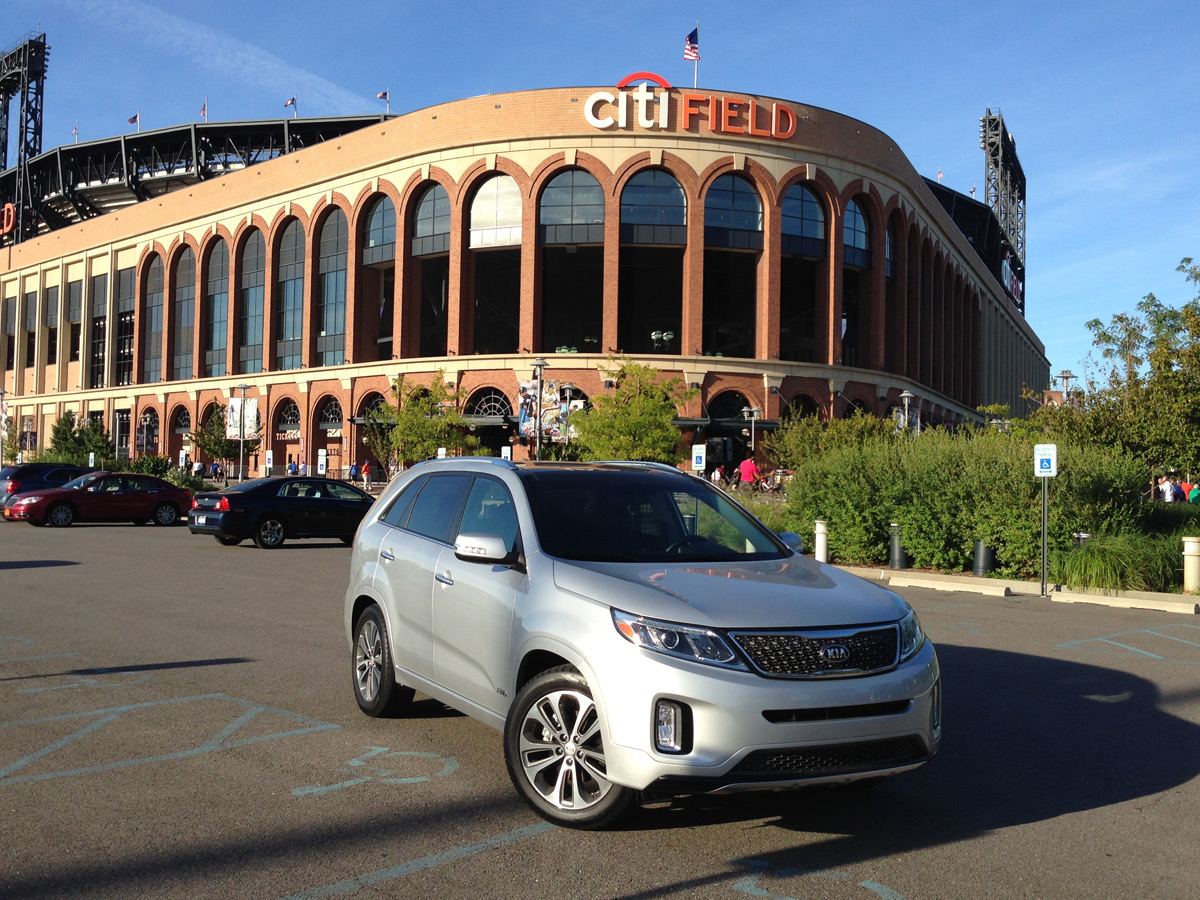 Afterwards, we made our way over to Citi Field. Despite being just 7-8 miles away from our hotel, it took us over an hour to get there thanks to the crazy Hamptons traffic! But we finally made it there, setup our tailgate in the parking lot, and started grilling up some grub. Eventually, it was time to pack everything up and head into the game. Now I've never been inside Citi Field before, but I had this strange sense of Deja vu when I walked in, and I couldn't figure out why. Then I remembered that Sharknado 2 had a big scene here, and it all made sense! After the game, we parked our car at the hotel and walked down to Times Square to check out the scene, and despite being after midnight, it was still pretty crazy.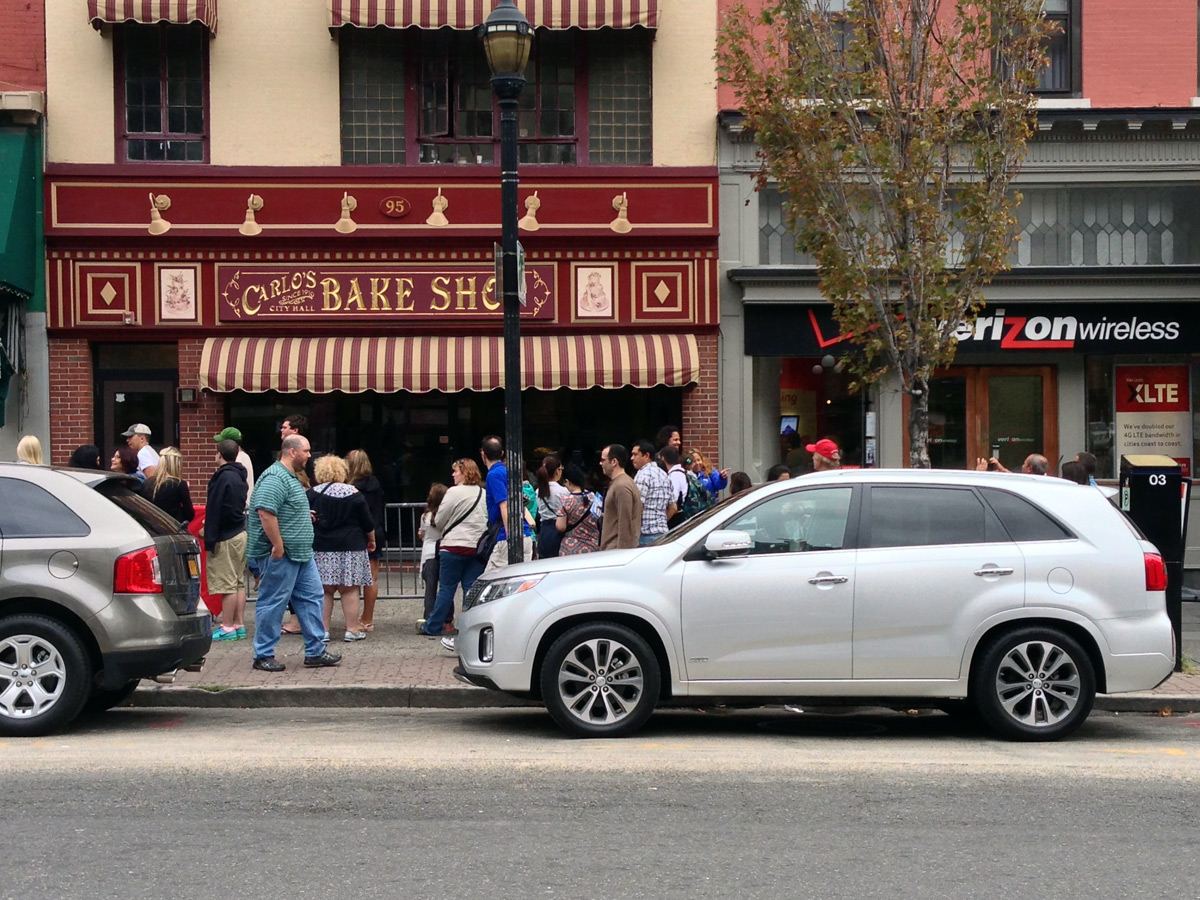 The next morning, we packed our bags, loaded up the Kia Sorento, and headed to New Jersey on our way to Philadelphia. Since we were passing through Hoboken, I convinced Phil to make a quick pit stop so I could get some treats from Carlo's Bakery (the famous Cake Boss shop). Unfortunately, the lines there were out of control, and after waiting for about 35-40 minutes, we decided to cut our losses and move on. While it was cool seeing the shop in real life, I really wanted to try the crumb cake that they're famous for..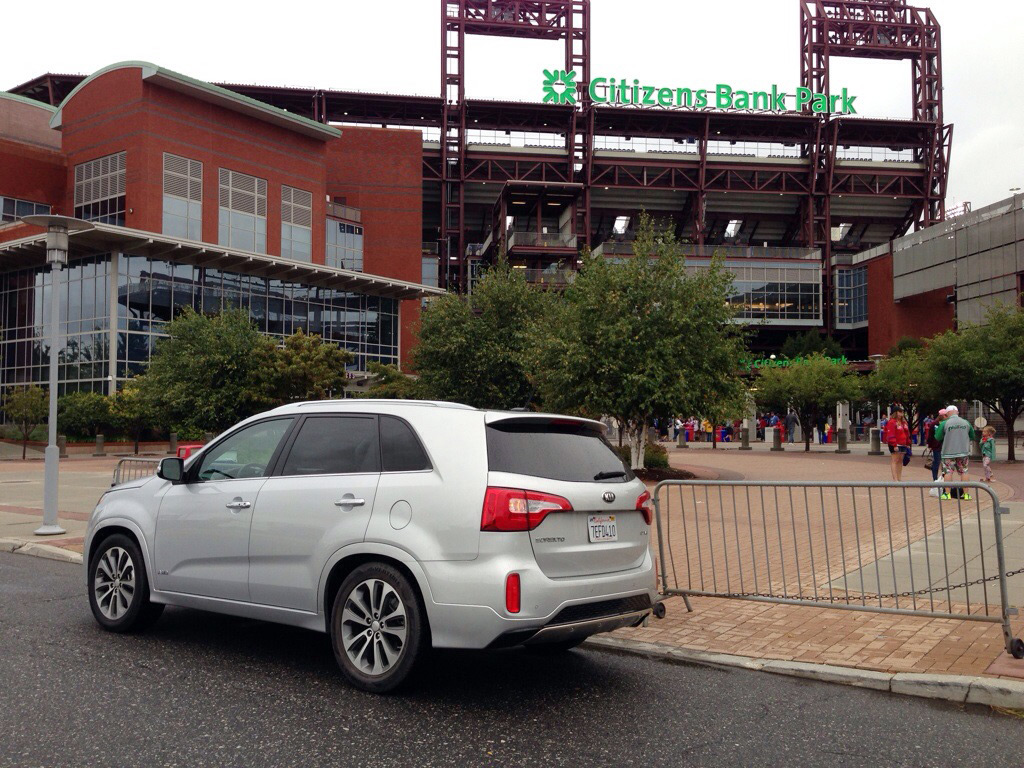 We got back on the Turnpike and made a beeline for Philadelphia. Since the weather turned ugly, we hung out with some friends in the city, and when the rain finally broke, we made our way to Citizens Bank Park. Philly is apparently a very tailgating-friendly city, so we pulled into the lot and pulled out the grill and games. Afterwards, we made our way into the stadium, and up to our sick Hall of Fame section seats. We had an amazing view of all the action, and we had an awning just in case the rain decided to come back. Of course, since we were in Philly, I had to order a cheesesteak, and while not quite up to the level of Pats or Geno's, it still hit the spot.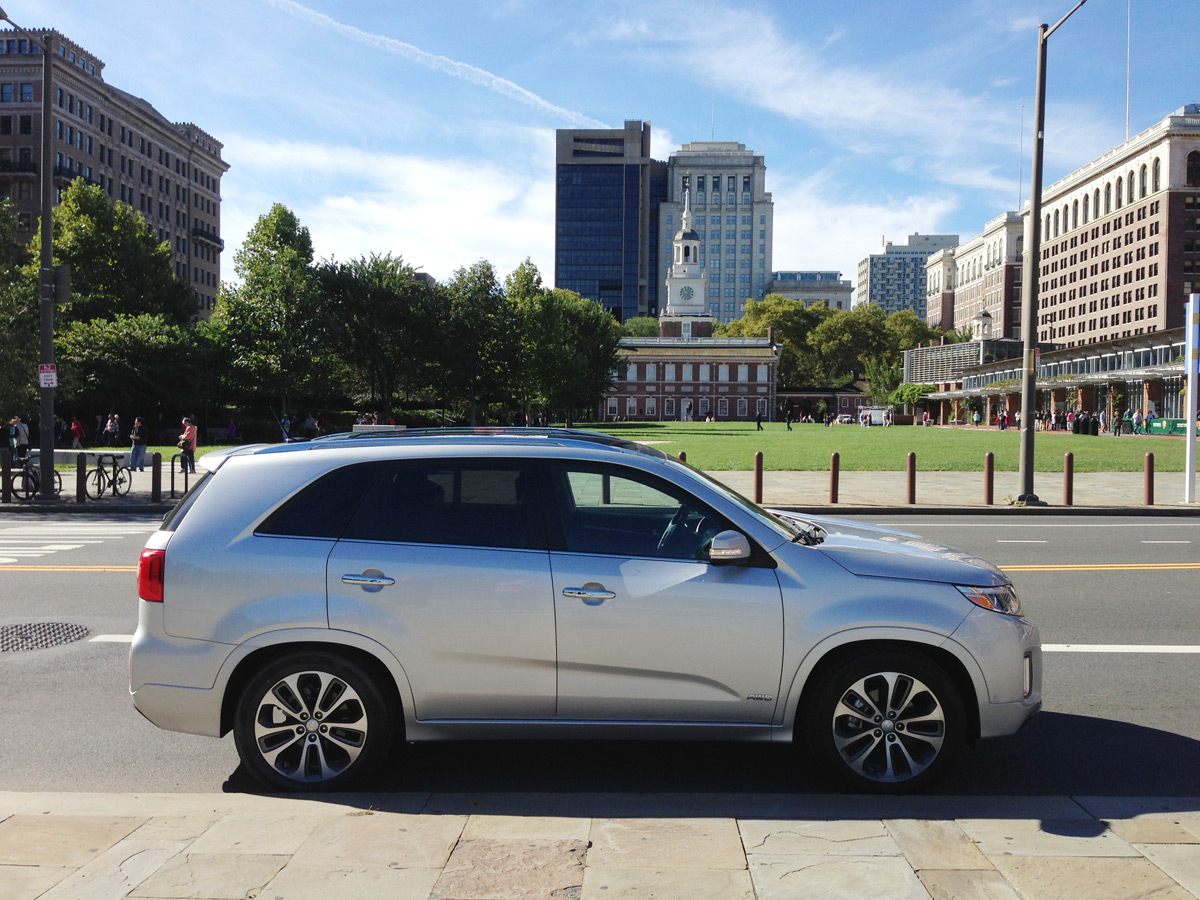 The following morning, we headed down to Independence Hall for a quick photo opp, and then we stopped the Philadelphia Museum of Art to pay tribute to Rocky. Afterwards, we made our way down to Baltimore to watch the Orioles play at Camden Yards. Since this was a night game, we had quite a bit of free time, so we checked out the Baltimore Star Spangled 200th Anniversary celebration at Inner Harbor. Tall ships, festival food, and an air show by the Blue Angels, it was just a perfect day.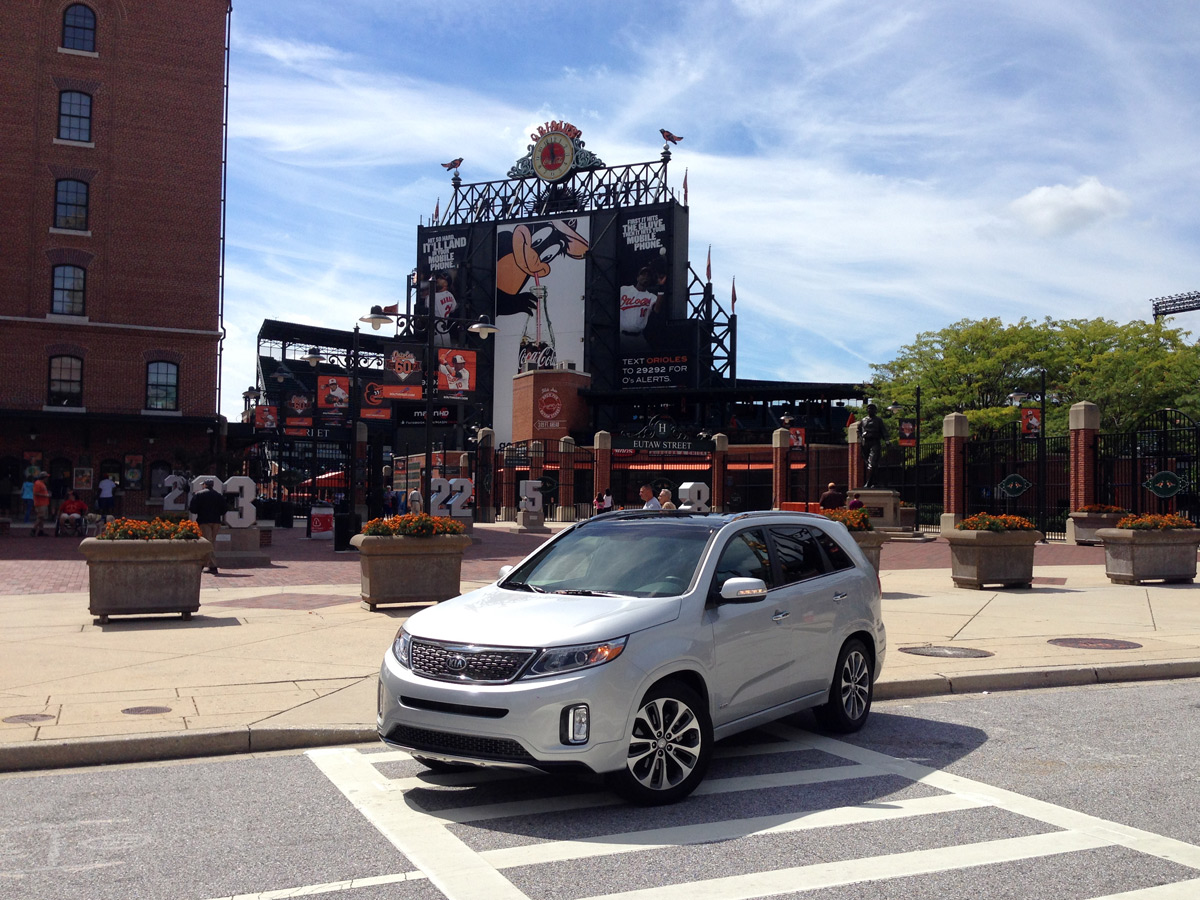 Since tailgating is prohibited at Camden Yards, we made our way to the pre-game party spot just over the left field wall at Pickle's Pub and Sliders Bar & Grill. We also made sure to grab a Pit Beef sandwich at Boog's BBQ on Eutaw Street. Camden Yards is another mecca for baseball fans, and I can see why. The Orioles defeated the Yankees that night, and it was the perfect way to end this epic baseball road trip.
Overall, we had an amazing time visiting these five baseball parks, and our trusty 2015 Kia Sorento SX AWD performed like a champ throughout the 1000 mile road trip. We couldn't have asked for a better vehicle to do this trip in, and a huge thanks goes out to Kia for making this once-in-a-lifetime trip possible!
We'll be posting even more photos from the #SorentoTour on our Facebook page, so make sure that you're following us!