Delta Gamma Sorority Recruitment Video Is The Most Insane One We've Ever Seen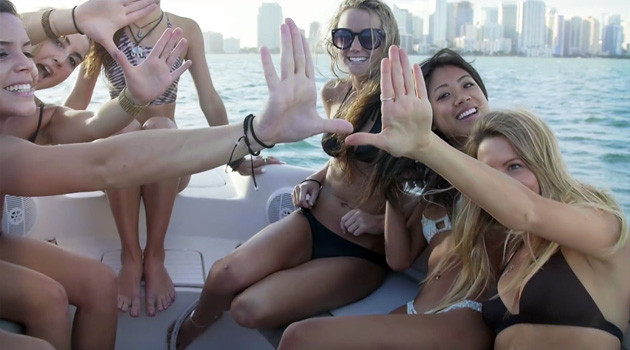 The sisters of Delta Gamma at the University of Miami are known for putting out some of the most over-the-top recruitment videos, but this year's video takes things to a whole other level!
This year, the women kicked it up a notch, releasing a recruitment video that looks like something straight out of HBO's Ballers, with bikini-clad women swimming in rooftop pools, prancing around on beaches, doing backflip off of yachts into the ocean, and skateboarding along the waterfront.
According to the Miami New Times, the sorority even had "The Voice" contestant Joselyn Rivera produce an original song for the video, which was shot by professional production company Artec Media.
While the video is meant to entice other girls to join Delta Gamma, all it makes me wish for is a time machine so that I could go back in time and choose a different college to go to. Clearly I should have gone to a college in the South, because bikinis were a rarity up here in the Northeast.
Enjoy!