Guys Gab Hottie Of The Week – Juli Annee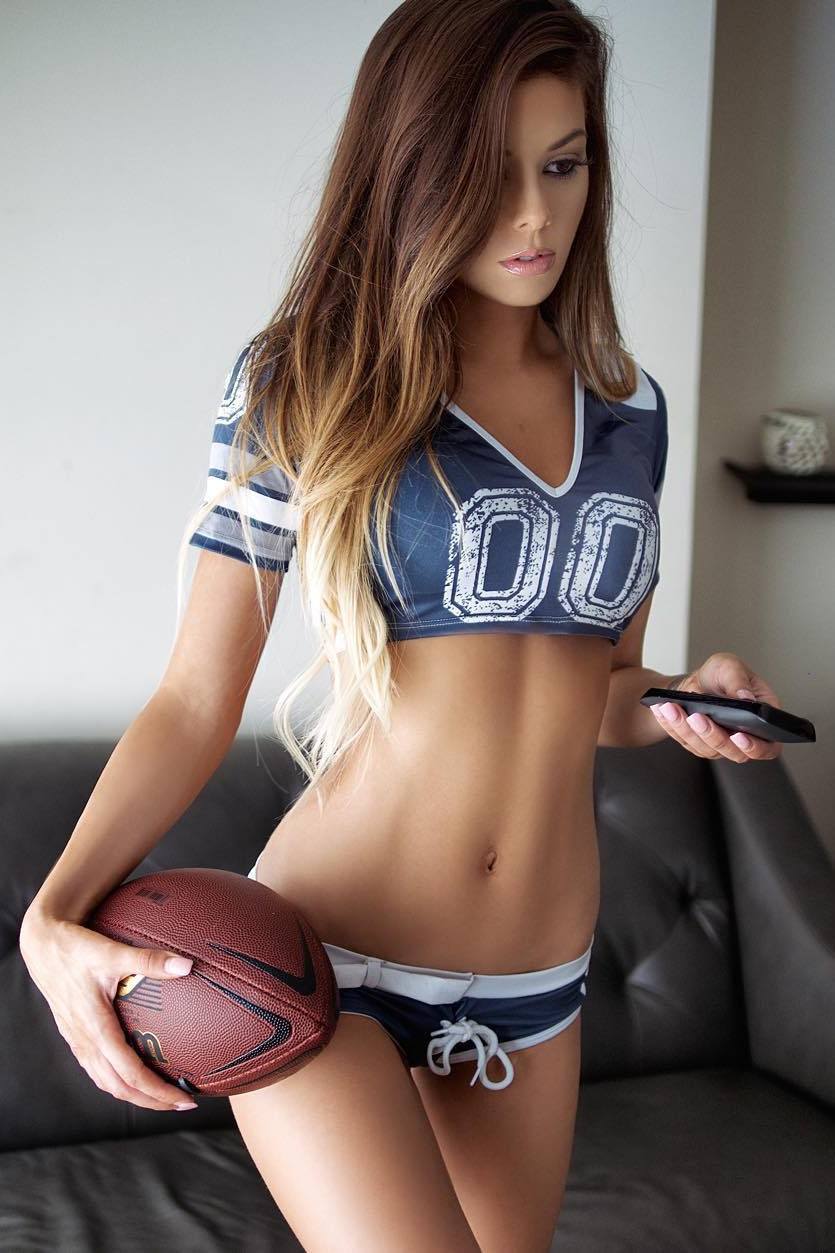 Awhile back, Sara Jean Underwood shared a photo of an Instagram model named Juli.Annee, and this chick was SMOKING HOT. And we're not the only ones who feel this way, as she has amassed 1.5 million followers on Instagram in a very short amount of time. But once you see her sexy photos, you'll understand why.
Before she became an Internet sensation, the lovely Juli Annee worked full-time as a manager at a frozen yogurt shop. Other than that, she hasn't told people much about her private life. We do know that she lives in San Diego, and at one point she went to Palomar College, though it's unclear if she graduated or what she studied.
Hell, we're not even sure what her name.. Is it Juli Annee, Julianne, Julie Ann, or is something else entirely? (EDIT: After much digging, we learned that her real name is Julianne Kissinger)
One thing that she's very proud of is her daughter Kylianna, who she frequent posts photos of on her Instagram feed. The gorgeous Instagram model gave birth to her in 2011 when she was just 19 years old, and apparently the father isn't in the picture, leaving Juli to raise her child as a single mom. Luckily, posting in revealing outfits on the Gram pays really well.
But I guess it's not all that important in the grand scheme of things. As long as she continues to post sexy photos of herself on Instagram, I'm a happy camper.
Juli Annee Photo Gallery
Frequently Asked Questions about Juli Annee
How old is Juli Annee?
Juli Annee is 28 years old. She was born on October 9, 1992.
What are Juli Annee's measurements?
Her bust/waist/hip measurements are 32-23-33 inches. (32DD bra/cup size)
How much does Juli Annee weigh?
Juli weighs about 110 pounds.
How tall is Juli Annee?
Juli Annee is 5 feet 5 inches tall.
What is Juli Annee's nationality?
Portuguese/German.
Is Juli Annee single?
Juli is currently in a relationship with Holly Starkk, and the two share videos of their life together on TikTok.
Are Juli Annee's boobs real or fake?
Juli got breast implants back in 2016, though her natural boobs were cute too. She said that after nursing, her boobs sagged and she was insecure about them.
Has Juli Annee ever posed nude or topless?
We don't believe Juli has ever posed naked, but the content on her OnlyFans page is rather racy, leaving little to the imagination!
Is Juli Annee on Instagram?
Yes, you can follow Juli Annee on Instagram at @Juli.Annee.
—
Looking for other sexy brunettes to follow? Be sure to check out Keilah Kang, Niece Waidhofer, Galina Dub, Jessica Cediel, and Ana Cheri. That should keep you "busy" for awhile, enjoy!