Disneyland Shares The Recipe For Their Famous Monte Cristo Sandwich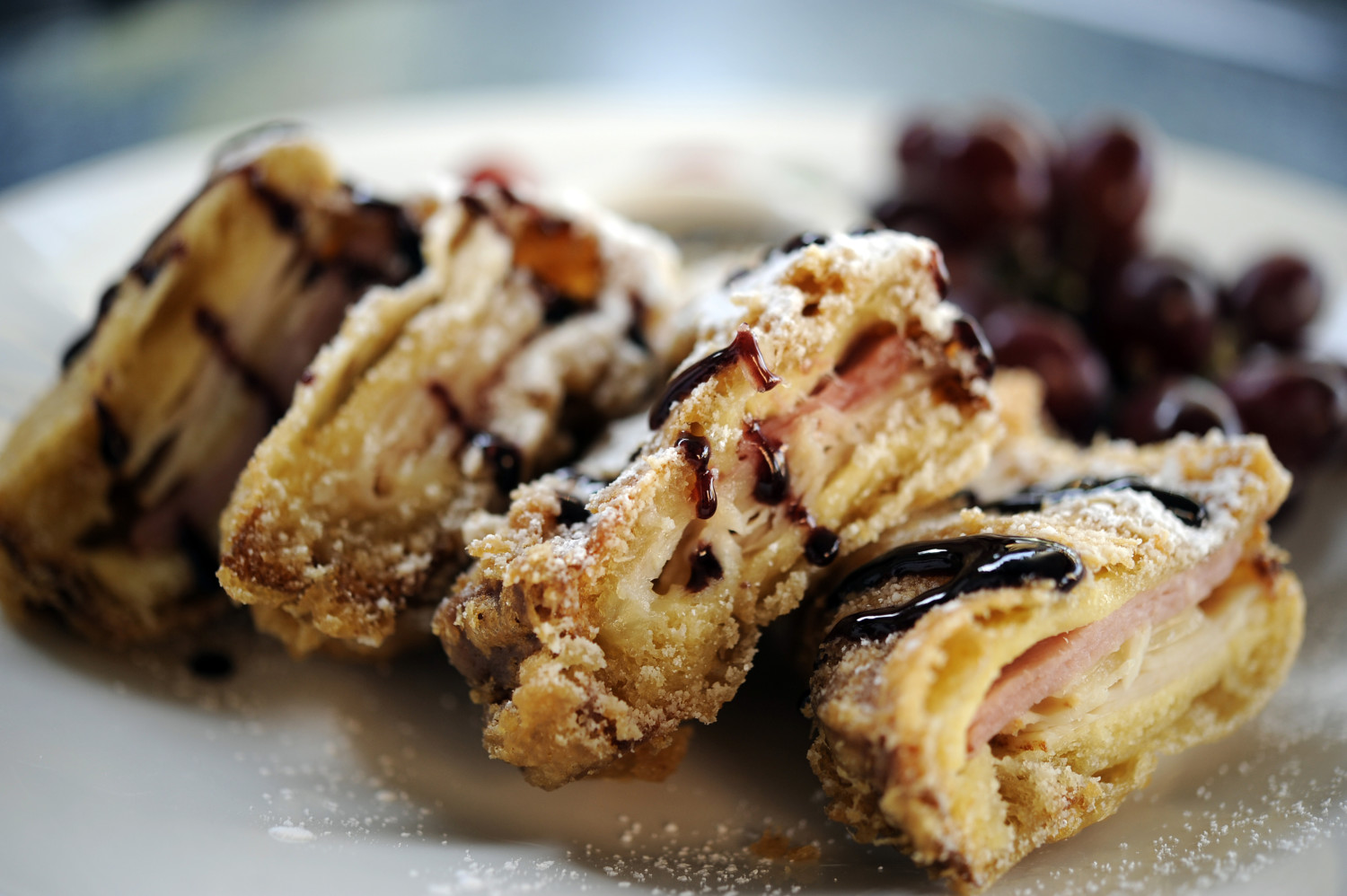 If you have never had a Monte Cristo sandwich before, you don't know what you're missing out on. It's like a sweet and savory, deep-fried grilled cheese with ham and turkey in it. Bennigan's used to be my go-to spot for them, but they all shut down years ago. Cheddar's Scratch Kitchen also does a great one, but there are none anywhere close to me.
But if you're looking for the best Monte Cristo around, head to Disneyland.. specifically to the Blue Bayou, one of Disneyland's signature restaurants. There, you will want to order the Blue Bayou Monte Cristo Sandwich, by far the most popular item on their menu. This sandwich has been offered here since 1967, with upwards of 200 of them served a day.
While the parks may be closed right now due to the coronavirus pandemic, we've got the next best thing for you.. The official recipe for Disneyland's world-famous Monte Cristo sandwich, courtesy of D23, the official Disney fan club! And as you'll see, it's super easy to make, so even novices can try their hands at this without worry.
Disney actually shared two different recipes, one on a vintage recipe card that was printed up for guests who requested the recipe, and the one you see below. Both are fairly similar, so it's up to you which one you go with. Here's how to make it:
Blue Bayou's Monte Cristo Sandwich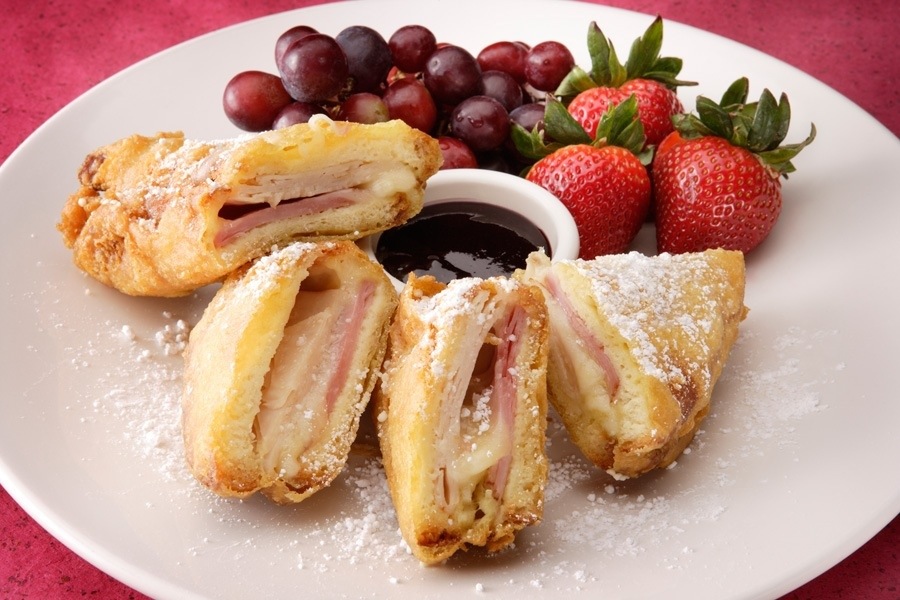 1 egg
1 3/4 cups plus 2 tablespoons water
1 3/4 cups all-purpose flour
1/4 teaspoon salt
1 teaspoon baking powder
8 slices egg bread (challah works well), sliced 1/2-inch thick
8 thin slices ham
8 thin slices turkey
8 thin slices Swiss cheese
3 cups canola oil
Confectioners sugar
Blackberry preserves
Directions:
Line a cookie sheet with paper towels; set aside. Whisk the egg and water together in a mixing bowl. Add flour, salt, and baking powder and whisk thoroughly for 2 to 3 minutes or until smooth, scraping sides of bowl. On one slice of bread, arrange 2 slices of ham, turkey, and cheese, covering the bread evenly. Place another slice of bread on top and slice each sandwich in half diagonally.
Heat oil to between 365 degrees F and 375 degrees F in a 10-inch pan. Do not let the oil reach a higher temperature than this; if the oil starts to smoke, turn the heat down. Dip half of the sandwich into the batter, allowing excess to drain, and very carefully place into the oil. Repeat with the other sandwich half. Cook 3 minutes on each side, or until golden brown. Place the cooked sandwich on the prepared cookie sheet in a warm oven until ready to serve. Repeat with the other three sandwiches.
Cook one at a time, and allow the oil to reach the desired temperature between each. Sprinkle with confectioner's sugar and serve with blackberry preserves on the side.
Naturally, I couldn't wait to try out the recipe for myself, so I whipped it up last night, and the Monte Cristo was just like I remembered, so good! I went with a raspberry preserve instead, as I'm not much for blueberries, but that's just a personal preference.
Kudos to Disneyland for releasing the recipe for their famous Monte Cristo sandwich. Between this and DoubleTree's chocolate chip cookies, I'm going to be so freaking fat by the time we get out of quarantine. 😀
Photo credit: Disneyland