Star Wars-Themed Lands Coming To Disney World and Disneyland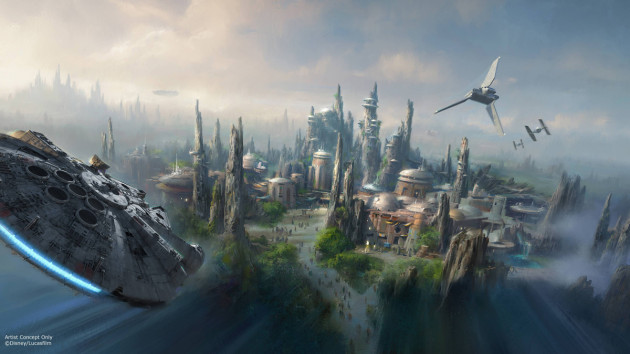 Hardcore Star Wars fans were really concerned when Disney bought Lucasfilm a few years ago for $4 billion and announced new Star Wars movies. But based on the trailers we've seen so far, it looks like J.J. Abrams is doing right by Star Wars fans, and December can't get here soon enough.
But that's not all, as Star Wars fans have one more reason to celebrate these days with the announcement of Star Wars-themed lands coming to Disneyland and Walt Disney World, allowing Star Wars fans to step into the stories from a galaxy far, far away.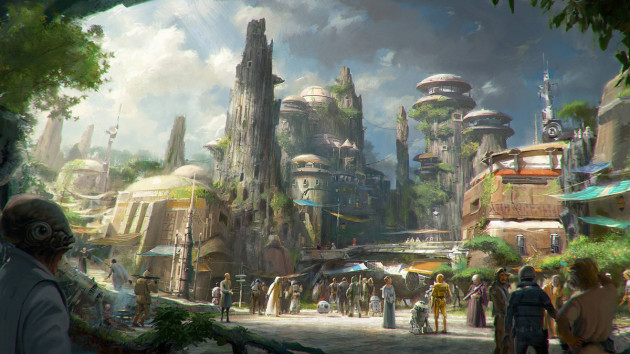 Ambitious plans to bring Star Wars to life in the two parks include creating Disney's largest single-themed land expansions ever at 14-acres each, transporting guests to a never-before-seen planet, a remote trading port and one of the last stops before wild space where Star Wars characters and their stories come to life.
"I am thrilled to announce the next chapter in the long and exciting history between Disney Parks and Star Wars," said The Walt Disney Company Chairman and CEO Bob Iger. "We are creating a jaw-dropping new world that represents our largest single themed land expansion ever. These new lands at Disneyland and Walt Disney World will transport guests to a whole new Star Wars planet, including an epic Star Wars adventure that puts you in the middle of a climactic battle between the First Order and the Resistance."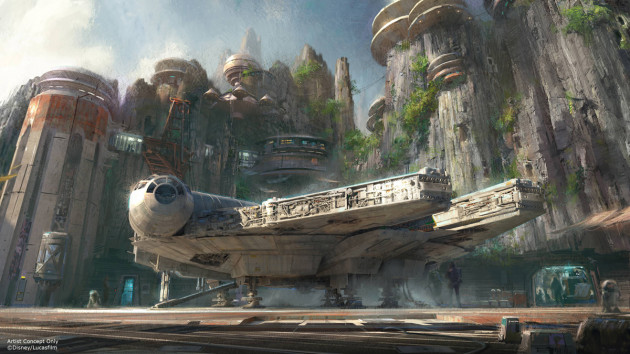 These authentic lands will have two signature attractions, including the ability to take the controls of one of the most recognizable ships in the galaxy, the Millennium Falcon, on a customized secret mission, and an epic Star Wars adventure that puts guests in the middle of a climactic battle.
May the Force be with you!