Let's Celebrate St. Patrick's Day With This Traditional Corned Beef Recipe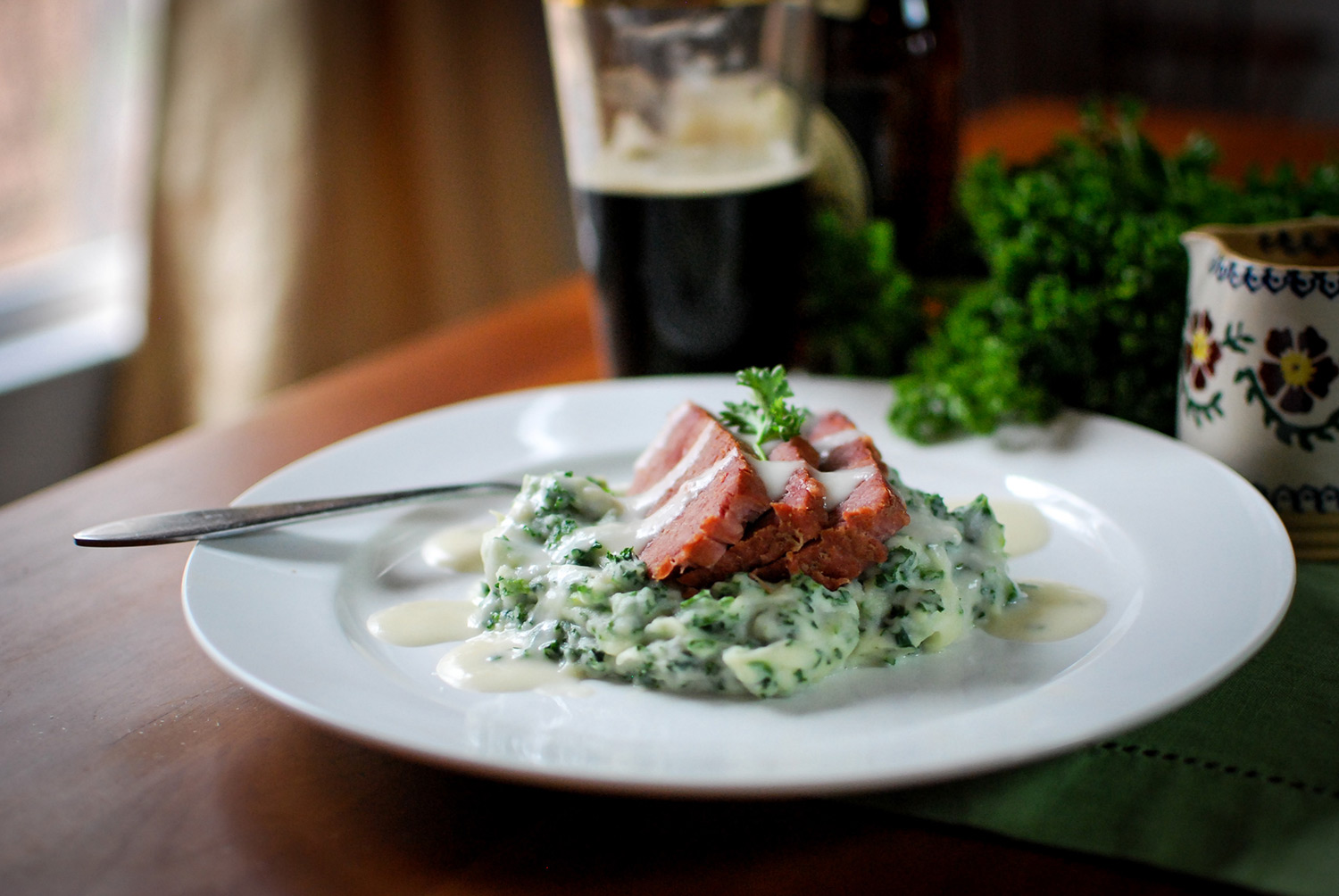 St. Patrick's Day is right around the corner, happening on March 17th. And on this most festive of occasions, we wear green, attend parades, drink all day, and eat corned beef and cabbage. But did you know that corned beef is not actually an Irish national dish?
According to renowned Irish chef Judith McLoughlin, author of A Return to Ireland: A Culinary Journey from America to Ireland, her first meal exposure to the infamous St. Patrick's meal of corned beef and cabbage was when she moved to the US. What they refer to as corned beef in Ireland comes in a tin and is a rather unsavory entrée choice.
But in America, corned beef is a brined, cured beef that is delicious and has its origins with the Irish immigrants in the Americas who learned about corned beef from their Jewish neighbors, and brined beef as they did pork back in old Ireland. They found the meat was cheaper and had a similar taste and texture to bacon. So a tradition was born.
Pretty interesting, don't you think? I personally love corned beef, but I only really eat it once a year for this festive holiday. Thankfully, Judith McLoughlin has shared with us her delicious St. Patrick's Colcannon & Corned Beef recipe, so you can enjoy it whenever that craving hits you!
St. Patrick's Colcannon & Corned Beef
Colcannon potatoes ingredients:
2½ lbs. potatoes (floury variety)
4 Tbsp. (¼ cup) milk
7 oz. curly kale (hard stalks removed)
8 spring onions (finely chopped)
1½ tsp. sea salt
¼ tsp. black pepper
4 oz. (1/2 cup) unsalted Irish butter
4 fl. oz. (½ cup) heavy whipping cream
4 fl. oz. (¼ cup) reserved cooking liquid from kale
Corned beef ingredients:
1½ lb. flat-cut brined corned beef
a little olive oil
Parsley cheese sauce ingredients:
2 oz. butter
2 oz. flour
½ pint (1 cup) whole milk
¼ pint (½ cup) chicken stock
1 oz.  (1/4 cup) Dubliner Irish cheese (grated)
1 tsp. Dijon mustard
handful of curly parsley (leafy part only and finely chopped)
curly parsley sprigs (for garnish)
Directions
To cook the brisket, it can be slowly boiled or baked in the oven. Low and slow is the key.  For the oven method, preheat the oven to 300°, then wrap up the brisket like a parcel inside a sheet of foil, fat side up.
Drizzle a little olive oil over and roast for 1 hour per pound, leaving 15 minutes for the meat to rest before carving.
To make the Colcannon, place the potatoes in a large pan of cold, salted water with milk, adding just enough water to cover the potatoes.
Bring to a boil and then reduce the heat and simmer for about 20 minutes until the potatoes are soft when pierced with a fork.
Drain the potatoes with a metal strainer then set the potatoes back on the warm stovetop to allow them to dry out a little.
In a large saucepan, bring some water to a roaring boil and blanch the kale for 1 minute.
Saving some of the cooking water, drain the kale, roughly chop, and place the kale in a blender, pulsing for a few seconds.
Melt the butter with the cream and ¼ cup of the retained cooking liquid from the kale. Infuse the spring onions, cooking for 30 seconds to soften.
Mash potatoes and slowly add the resulting liquid. Fold in the kale, salt, and pepper.
Prepare the parsley sauce by melting the butter in a small saucepan. Add the flour and allow to cook gently for 1 minute, stirring constantly. Whisk in the milk and chicken stock and bring the sauce to a simmer and cook for 3–4 minutes. Stir in the cheese and mustard and cook for 1 more minute. Season with salt and pepper and stir in chopped parsley.
To serve, spoon the potatoes onto a warm plate. Place slices of corned beef on top. Drizzle meat and dish with about 2 tbsp. of parsley sauce.
Garnish with a small sprig of curly parsley and serve immediately.
Enjoy!
---
If you have enjoyed this recipe, then you should definitely check out A Return to Ireland, as it features over 100 recipes and gorgeous photos of Irish landscapes, bringing you on a culinary journey from the Irish-American immigrant recipes to the flavors of modern Ireland.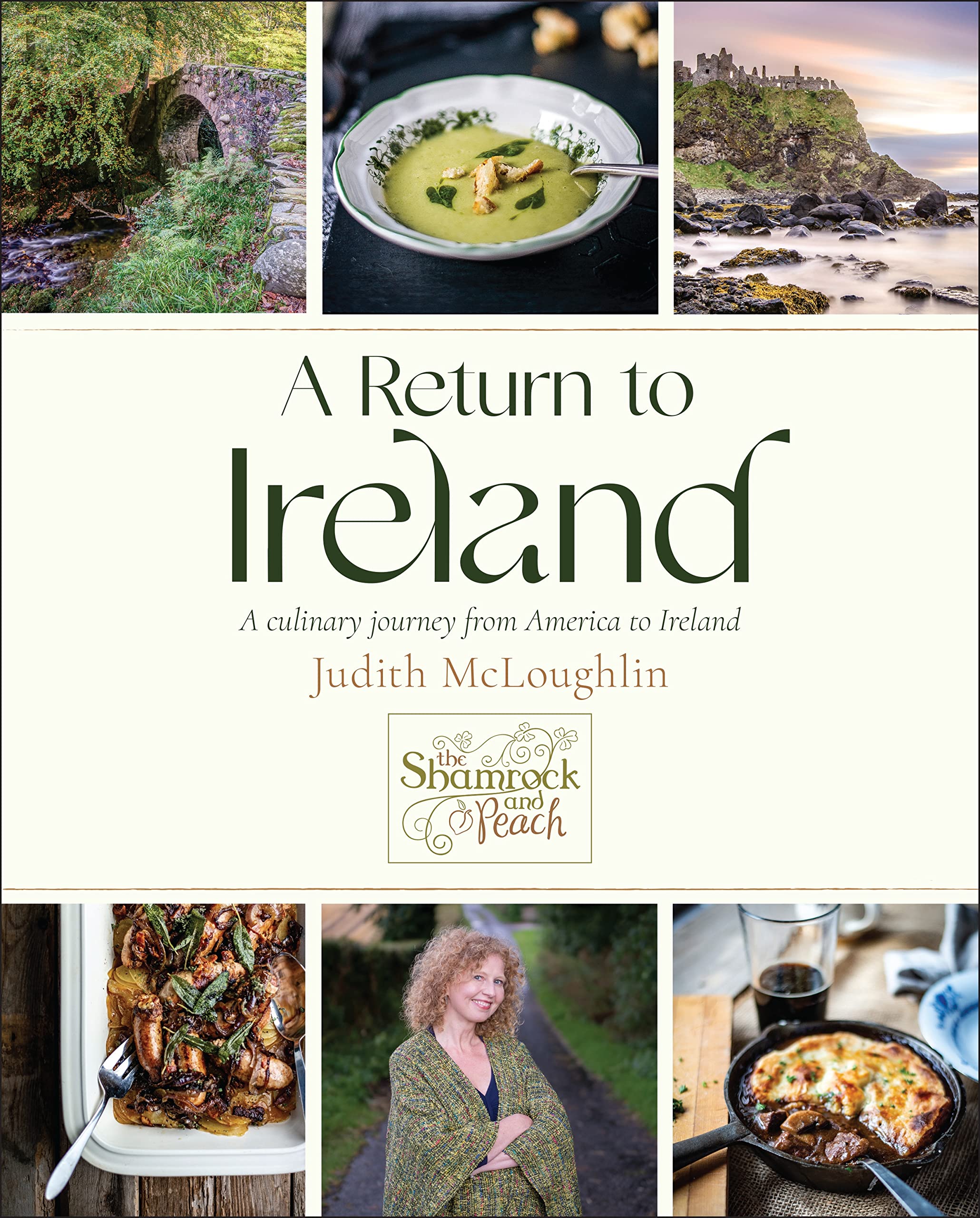 Judith McLoughlin is an Irish chef and owner of a gourmet food business in Georgia called The Shamrock and Peach. Specializing in Irish cuisine, Judith has created her own unique food fusion by blending the techniques of her homeland with the newfound flavors of the South. Growing up in County Armagh in Northern Ireland and setting down roots in the South, over the past decade she's become one of the most recognized Irish faces and brands in Atlanta, throughout the American South and abroad. She regularly contributes to food columns in newspapers and magazines on both sides of the Atlantic and leads numerous discovery tours from the U.S. to Ireland each year.