Guinness Is Raising A Toast To Local Heroes This St. Patrick's Day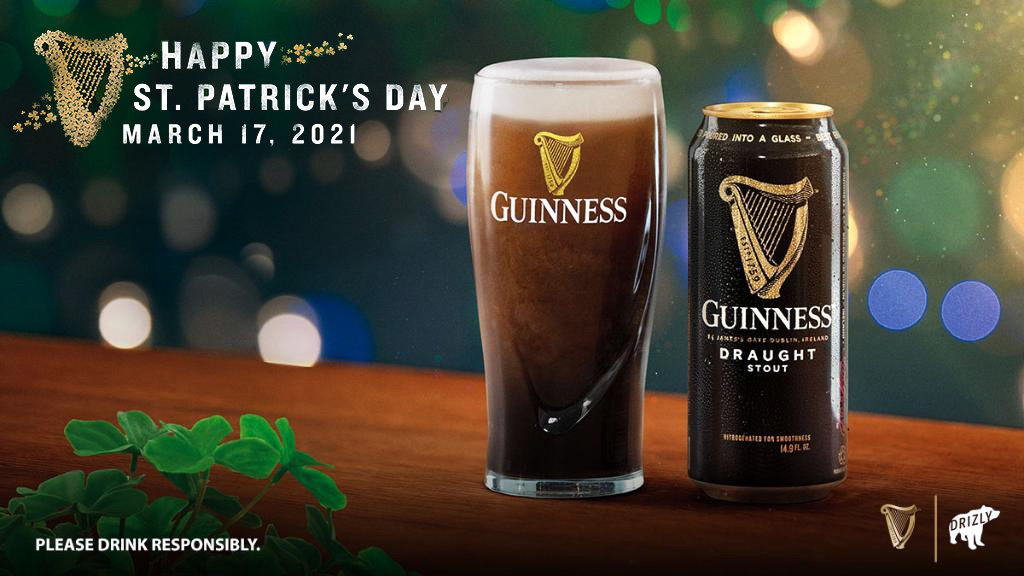 For more than 260 years, Guinness has been celebrating St. Patrick's Day and what it means to be Irish: being resilient, toasting to the good times and always focusing on the silver linings.
This past year has been unlike any other, but we've seen so many people do their part to lift us all up and keep us going. So to help spread the magic of St. Patrick's Day in 2021, Guinness is raising #AToastTo the heroes on the front lines, pubs and bartenders, and our community of friends near and far.
Guinness has a long history of giving back, and for the past year, they've been donating to and working with organizations that support restaurants, bars, bartenders, food banks, the fight for systemic justice, and frontline organizations. In addition, the Guinness Open Gate Brewery in Baltimore has been baking and donating "Brewers Bread" to the Maryland Food Bank to help feed the community since last spring, donating more than 25,000 loaves and counting. I was lucky enough to try a loaf last week, and it was delicious!
"After being forced to close our gates to the public for a little while last year, we immediately knew we had to find a way to pitch in and help," said Chef Corrine Liverman, Bakery Supervisor at the Guinness Open Gate Brewery in Baltimore. "We have a ton of grain, of course, and we know what to do with it. So we all turned our focus from only brewing beer to also baking bread for those in need."
Naturally, this year most of us will be celebrating St. Patrick's Day at home rather than down at the pub, but that shouldn't rain on your parade. You can celebrate with friends virtually over Zoom or FaceTime, and if you have too much to drink, your bedroom is only a few steps away.
You can even help with Guinness's COVID-19 relief efforts by raising a pint of Guinness, taking a selfie, and sharing what you are toasting to using #AToastTo and tagging @GuinnessUS on Facebook, Twitter or Instagram. Guinness will donate $1 (up to $100,000) for every qualifying post through March 21, 2021, and this is on top of the $600,000 they're already donating to Team Rubicon and organizations fighting food scarcity across the country this St. Patty's Day.
Lastly, don't embarrass yourself with a sloppy photo with either too much or too little head. To make sure that you're getting the best flavor out of your Guinness Draught, here's a step-by-step tutorial on how to pour the perfect pint of Guinness:
Here's wishing everyone a Happy St. Patrick's Day! ☘️🍺