Guinness Introduces Stock Ale Aged In Bulleit Bourbon Barrels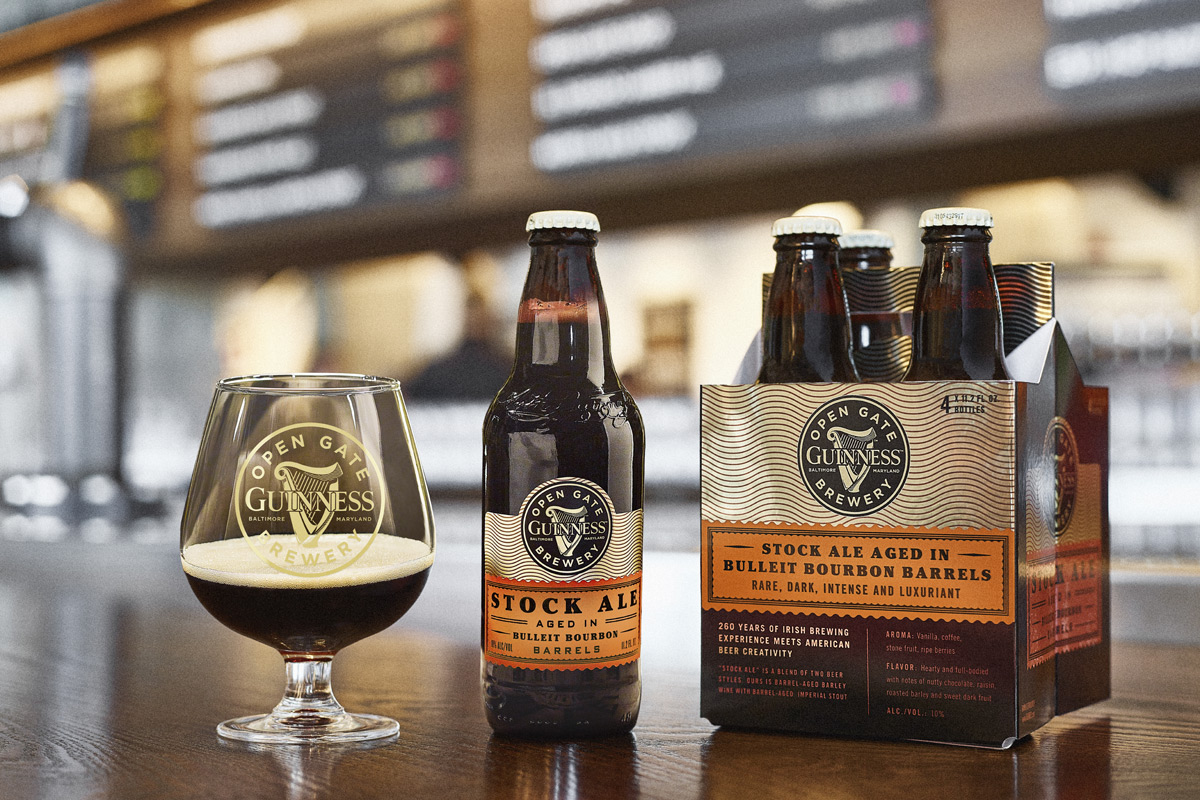 The brewers at the Guinness Open Gate Brewery in Baltimore used International Stout Day to announce the next beer from a line of new barrel-aged beers at the brewery – Guinness Stock Ale Aged in Bulleit Bourbon Barrels.
The newest beer is the endgame of a Guinness Barleywine and a Guinness Imperial Stout, both brewed in Baltimore and aged in Bulleit Bourbon barrels before being blended together. The high gravity stout and malty barleywine lead to a hearty and full-bodied beer with notes of nutty chocolate, raisins, roasted barley and sweet dark fruit with an ABV of 10%.
Aromas of vanilla, coffee, stone fruit and ripe berries come off of this intense and luxuriant stock ale. The best way to enjoy all of these complex flavors and aromas is to slowly sip the beer and savor it at a leisurely pace – with respect to its double digit ABV.
"One of the cool things about brewing a stock ale is that you actually get to brew 2 completely separate beers with unique traits and their own identities, and then blend them together to create a beer that takes on some of both, but also has a life of its own," said Senior Brewer at the Guinness Open Gate Brewery in Baltimore, Sean Brennan. "When you consider all of the flavors coming from the wood of the barrels thanks to Bulleit's subtle spice and oaky richness, there's a lot of powerful influences to take note of and process in the final beer. As we say, it's one to sip."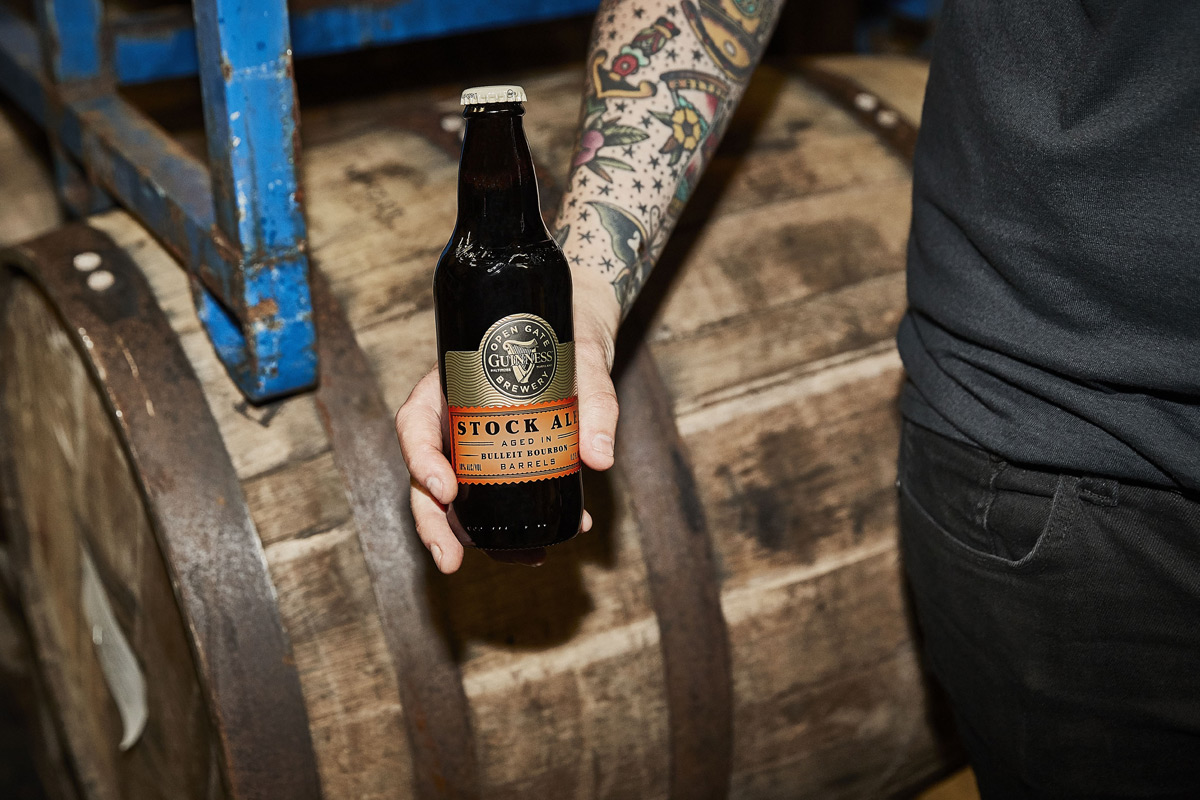 Wooden barrels are a critical piece of Guinness history. During a span of nearly two centuries, every Guinness beer worldwide was stored and shipped in barrels. Fast forward to today, and brewers in both Baltimore and Dublin are bringing that tradition back to life, using their creativity to marry the best flavors of beer and wood.
Guinness Stock Ale Aged in Bulleit Bourbon Barrels is available on tap at the Guinness Open Gate Brewery in Baltimore and can be found on shelves at specialty beer stores across the US in 4-packs of 11.2oz bottles for a limited time beginning November 15th for a suggested retail price of $19.99.
This limited release is sure to be the perfect gift for any beer lover this holiday season and surely the best one for gatherings with friends and family. Cheers! 🍺