Whisky Maker Glenlivet Releases Edible Cocktail Capsules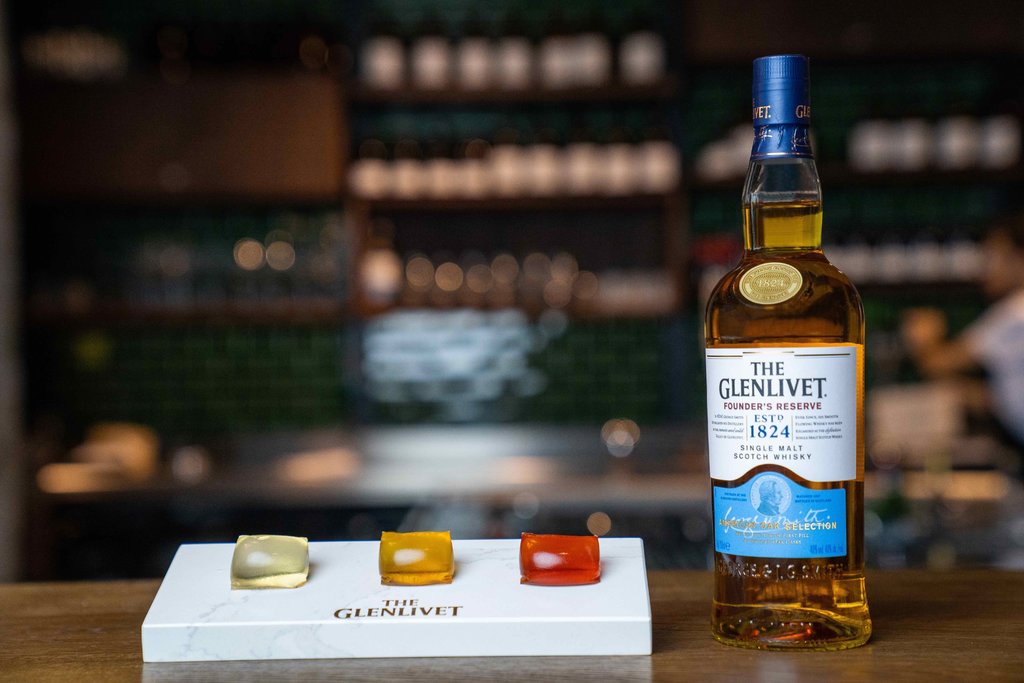 Have you ever been in a situation where you want to drink alcohol, but you don't have a glass to drink it from? Well you're in luck, because scotch whisky maker The Glenlivet has got you covered, offering up their whisky in capsule form.
The Glenlivet has unveiled its "Capsule Collection," described as "glassless cocktails" that are instead served in an edible casing produced from seaweed-extract. Each capsule contains 23 milliliters of booze that can be enjoyed simply by popping the whole thing in your mouth and biting for "an instant burst of flavor."
So basically, like a whisky-filled Tide Pod? It's the perfect way to lure those millennial drinkers away from their White Claw! 😀
"As a brand that celebrates originality, we are always looking to break the conventions that have determined how single malt Scotch has historically been enjoyed," said Miriam Eceolaza, The Glenlivet director. "The Glenlivet Capsule Collection does exactly that, and we're excited to see how people react when they try our glassless cocktails."
Now as you might expect, the Internet didn't take kindly to this news, absolutely destroying them on social media. But like they say, "There is no such thing as bad publicity." People are most definitely talking about The Glenlivet, so that's a plus.
But fear not, as The Glenlivet's Capsule Collection is just a limited-time offering for London Cocktail Week, and they're not available anywhere else.