Budweiser Reserve Black Lager Marks 2nd Collab Between Bud And Jim Bean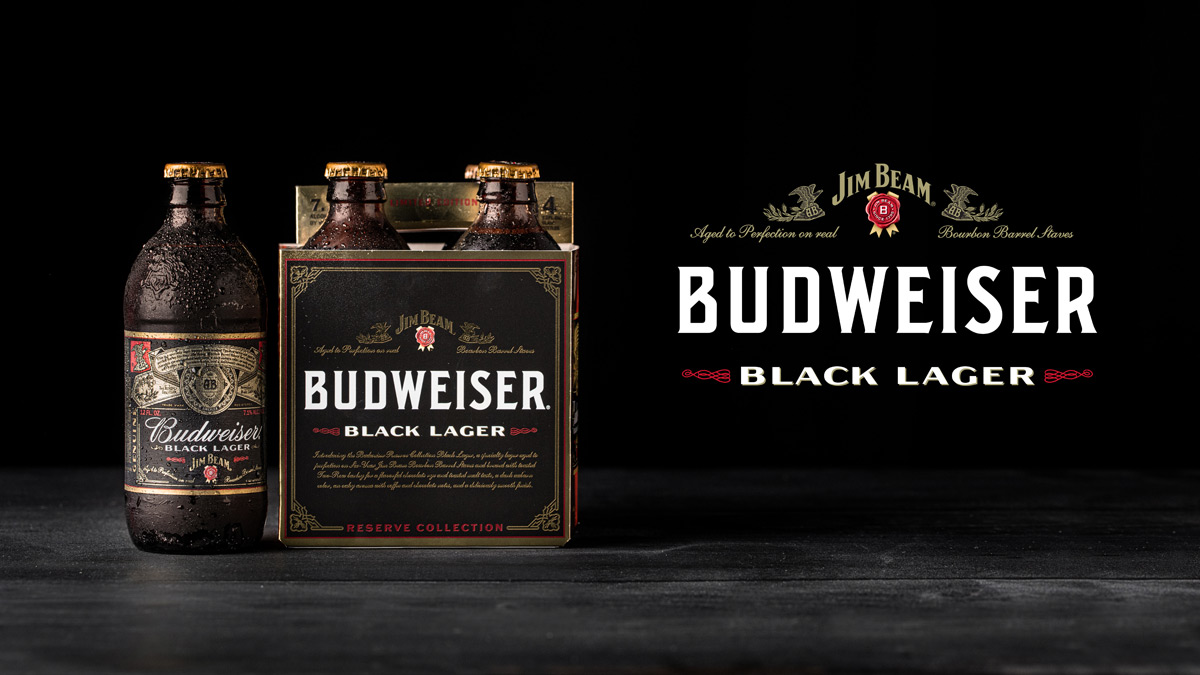 Get excited, because two of America's most iconic brands, Budweiser and Jim Bean Bourbon, have teamed up to bring us Budweiser Reserve Black Lager, a limited-supply brew with an ABV of 7.1 percent (the highest ABV in Budweiser's portfolio).
This specialty beer marks the second collaboration between Budweiser and Jim Beam, joining Budweiser Reserve Copper Lager, which is back by popular demand.
Budweiser Reserve Black Lager is aged on six-year Jim Beam bourbon barrel staves for a bolder taste. Black Lager boasts a dark auburn color, an oaky aroma with coffee and chocolate notes, a toasted malt taste, and a deliciously smooth finish.
"Budweiser Reserve Copper Lager proved that when Budweiser and Jim Beam collaborate, good things happen," said Ricardo Marques, VP of Marketing Core & Value Brands at Anheuser-Busch. "For the second collaboration between Bud and Beam, we wanted to brew something unique that would excite both beer lovers and bourbon aficionados. Budweiser Reserve Black Lager is a bold, bourbon-forward beer that's perfect for the holidays."
Budweiser Reserve Black Lager is available nationwide this October through December, while supplies last. It will be available in stubby glass bottles across the country, and will also be available in a premium 22 oz. bomber bottle gift box for the holidays.
For more information on Budweiser Reserve, check out Budweiser.com or follow Budweiser on Twitter, Instagram, and Facebook.