Budweiser Released A Candle That Smells Just Like A Backyard BBQ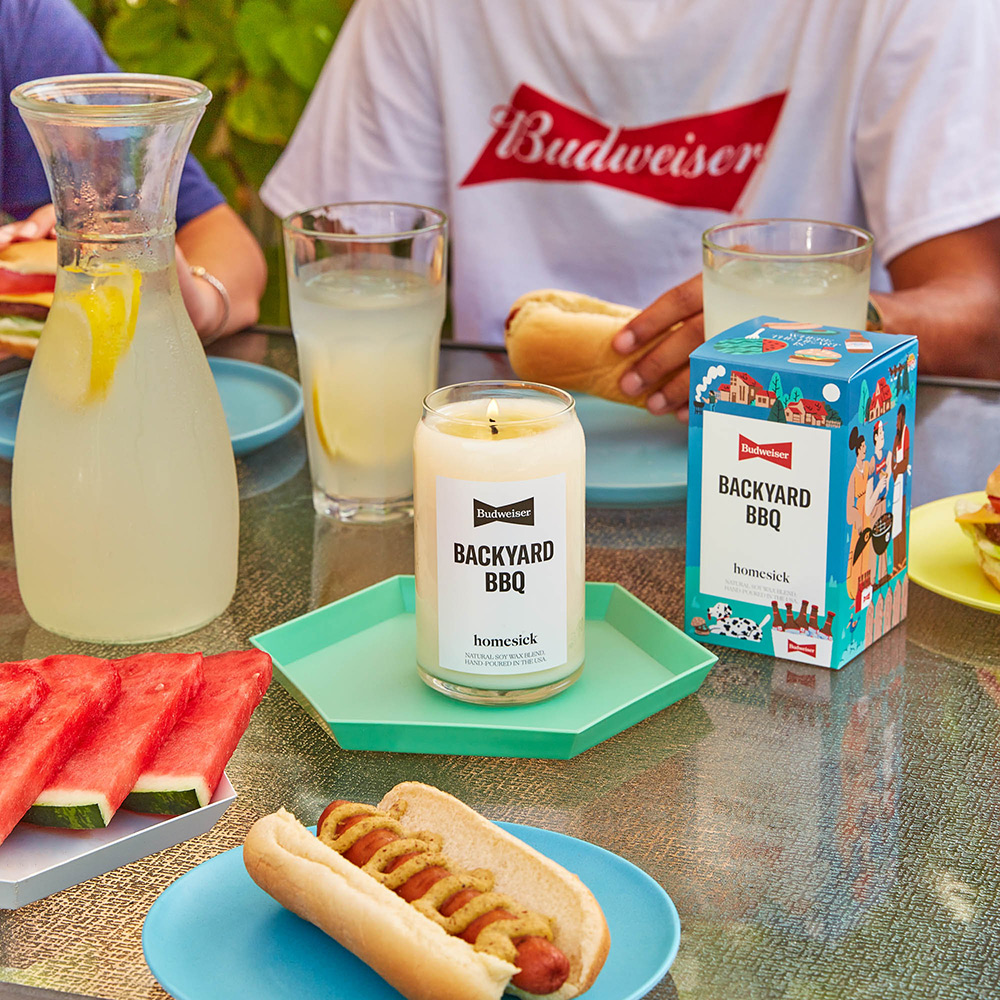 Load up another plate of barbecue, grab a Budweiser from the cooler, and kick back with your friends as you relax by the pool after a hard week at work. Sounds amazing, right? Now what if I told you there was a candle out there that could capture this exact moment in time?
Introducing the new Homesick x Budweiser Backyard BBQ candle, a limited-edition ode to your favorite summer pastime. Backyard BBQ celebrates that perfect American pairing – food straight from the grill, and an ice-cold Bud with friends.
The result is a musky scent with notes of allspice, barley, and smoke that immediately brings you back to a celebration with friends, burgers and hot dogs on the grill, and of course, some Budweiser straight from the cooler as afternoon turns to dusk. Summer never smelled so good.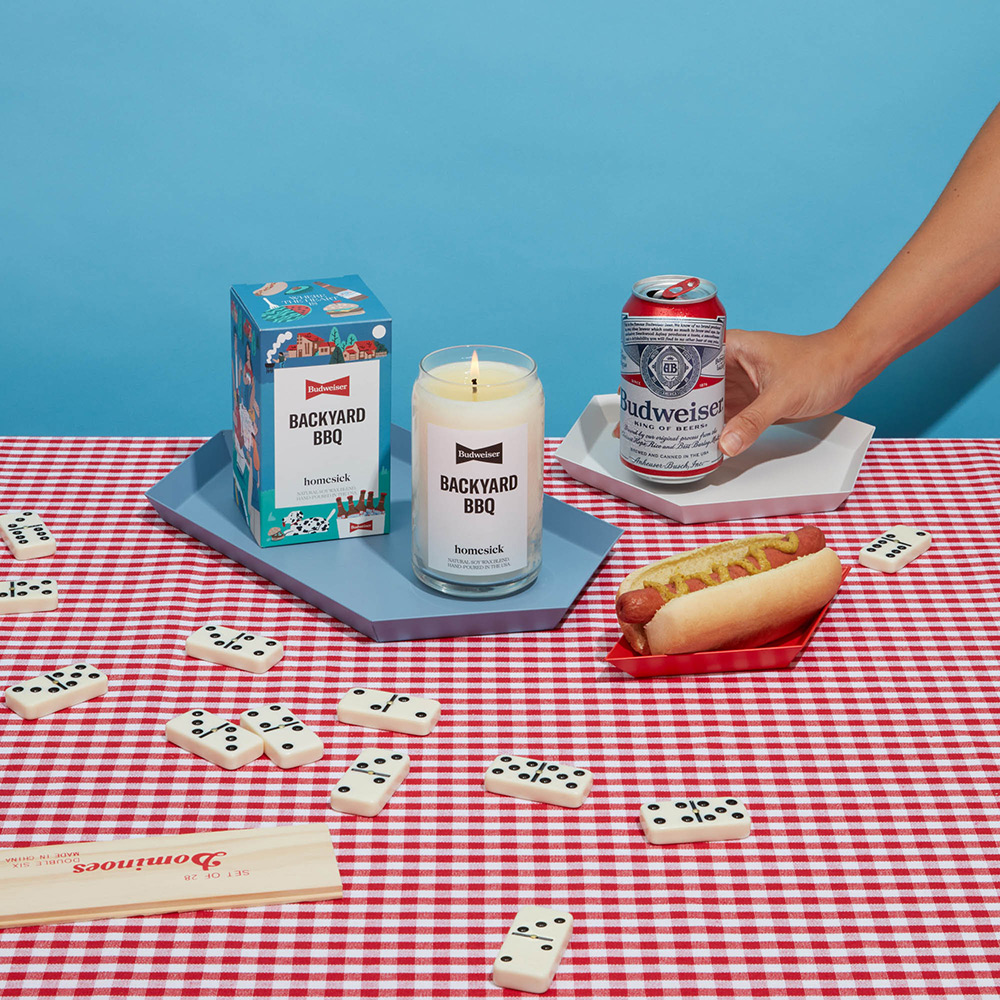 "We love capturing the moments that matter most through scent, so we had a blast working with Budweiser on this collaboration. So many of our favorite summer memories involve BBQ and Bud, meaning we had a ton of personal experience to draw on creating these candles. We hope the fans love them as much as we do," said Lauren Lamagna, GM at Homesick.
Homesick x Budweiser Backyard BBQ candle is available at Homesick for $34. And for another $15, customers can print a personalized message on the candle's jar to share special summer memories with friends and family all year long.
While it's not exactly cheap, it's a fun little way to remind you of those glorious summer days basking in the sun when you're freezing your ass off in the middle of December.