Budweiser Discovery Reserve Pays Tribute To The First Moon Landing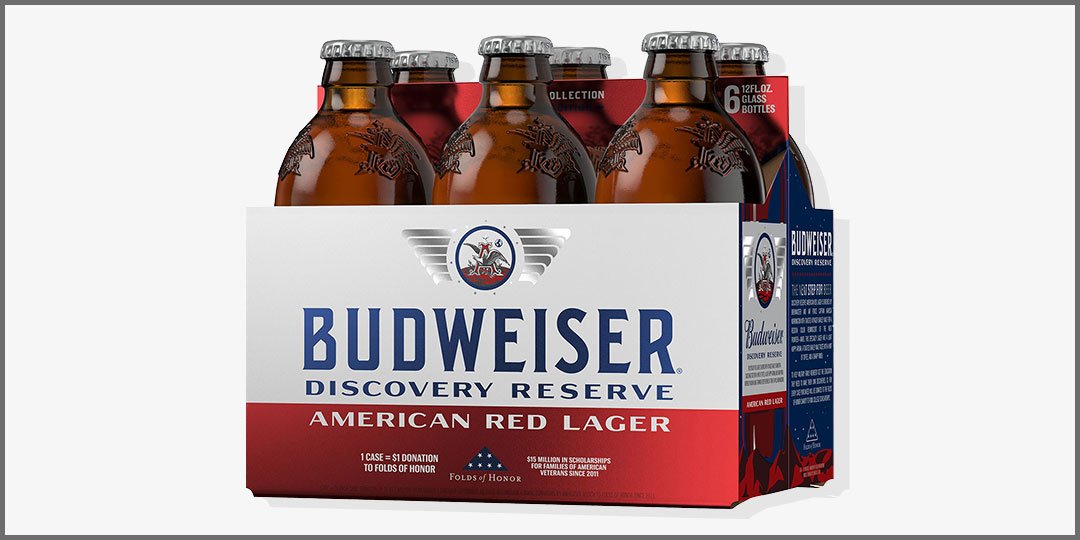 On July 20, 1969, history was made as the Apollo 11 mission landed the first man on the moon. To say that the lunar landing is one of the greatest accomplishments in U.S. history would be an understatement. To commemorate the 50th anniversary of the moon landing, Budweiser has released its new limited-edition Discovery Reserve American Red Lager.
Inspired by an archival Budweiser recipe from the '60s and '70s, Budweiser Discovery Reserve is brewed with medium-roast Voyager barley malt and features a light hoppy aroma, a toasted barley malt taste with a hint of toffee and a sharp finish. The new beer is brewed by Karissa Norrington, a Budweiser brewmaster and former U.S. Air Force Captain.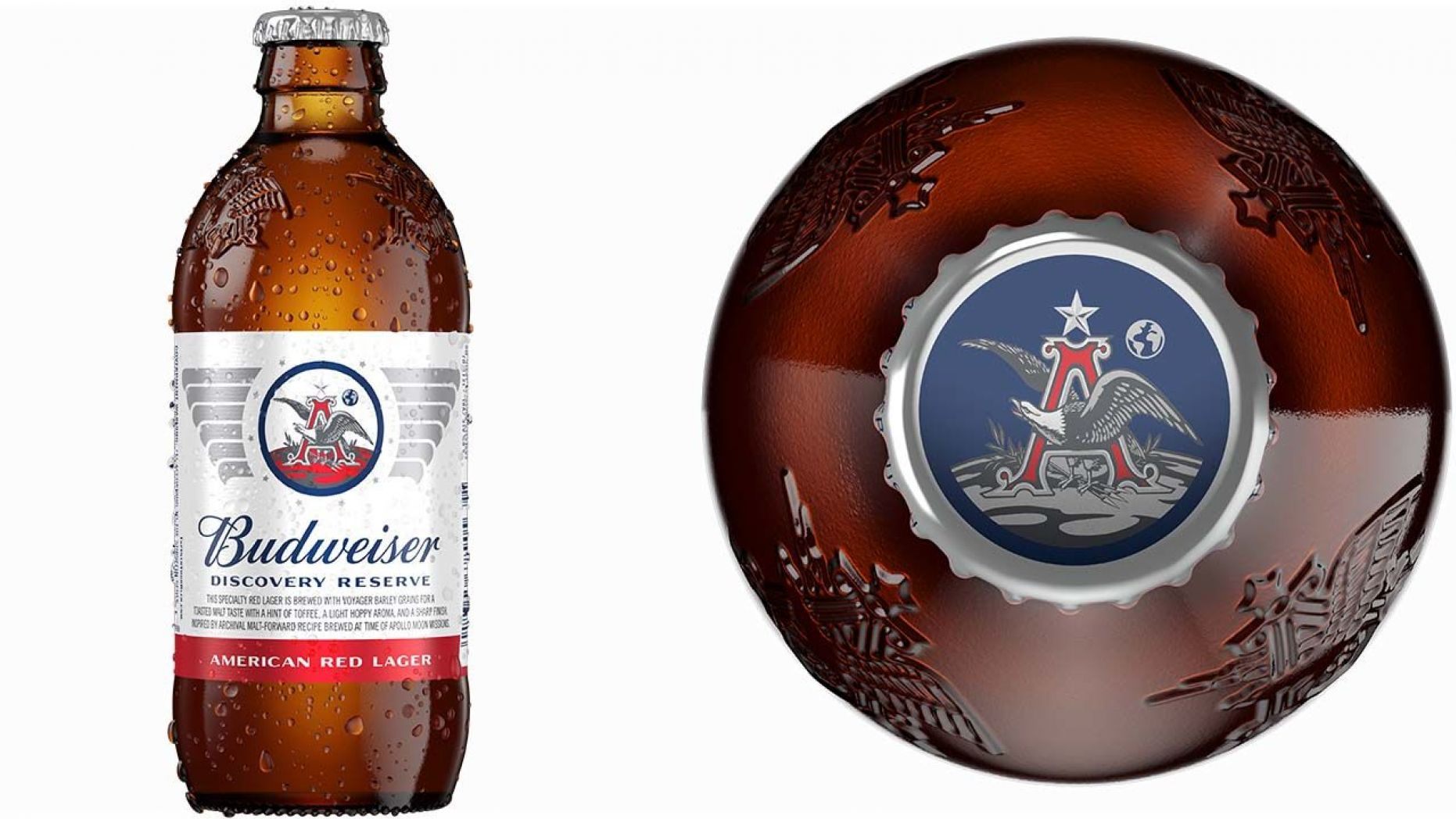 To further celebrate, Budweiser has updated the design of Discovery Reserve, inspired by the past while recognizing the future. The design features 11 stars that represent the Apollo 11 mission, and the alternating bottle caps represent both our footsteps on the Moon and our next frontier, Mars. The historic Anheuser-Busch A & Eagle has also been updated to reflect the red planet with the Earth in the background. Finally, each bottle features wings and stars inspired by the original Budweiser cans.
"This Bud's for those who challenged the odds and made the impossible, possible. Budweiser Discovery Reserve is our tribute to this epic moment in history, one that will continue to inspire generations of present and future explorers," said Ricardo Marques, VP of Marketing Core & Value Brands at Anheuser-Busch.
For the eighth consecutive year, Budweiser is partnering with Folds of Honor to support those who serve. For every 24-pack of Discovery Reserve sold, Budweiser will donate $1 to the Folds of Honor Foundation in support of educational scholarships for military families.
Budweiser Discovery Reserve is in stores now, so crack one open and honor Neil Armstrong, Buzz Aldrin, and Michael Collins' epic spaceflight and Moon landing. I'll drink to that!