DIY Projects That Can Compromise Your Safety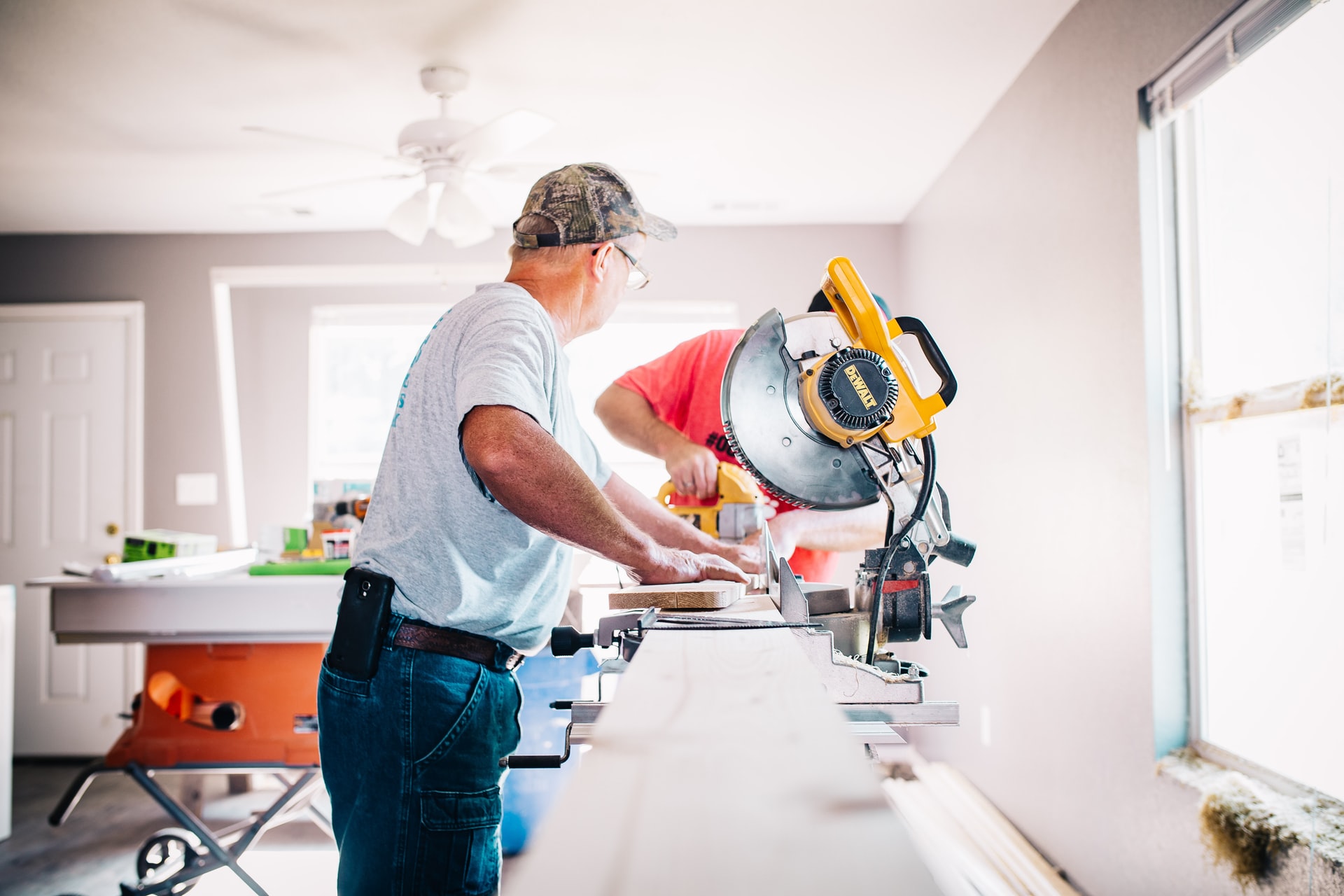 DIY projects offer many benefits worth considering. Not only do you learn valuable skills and gain experience in certain areas, but it can also help you save more money. Moreover, it's a great way to keep your body and mind in top shape while leveraging it as an additional income source. It's no wonder that DIY has become a hobby for many men. Indeed, men undertake DIY home projects to improve their home's value and aesthetic appeal. However, certain activities can compromise your safety and incur more costs, including the following. 
1. Installing an HVAC unit 
While it may be tempting to install your HVAC unit by yourself to save cost, it may not be the best idea to do so. Indeed, several YouTube videos may convince you that you can undertake this project without professional help. However, it would take more than these videos to give you the know-how to install your unit. Moreover, HVAC systems are complex equipment with many parts, requiring experience and training to install properly. You also risk compromising and damaging the system's efficiency while rending your warranties useless. Electrical fires and life-threatening shocks are also things to expect if you decide to DIY without skills. 
Therefore, your best option is to work with a professional HVAC installer for the best results. It's prudent to visit the websites of various services to determine which option is most suitable. As a tip, leverage third-party review websites to get non-biased opinions about various installers. Ensure that your service providers have the needed licensing and qualifications to ensure that your HVAC is in good hands. 
2. Activities involving electricity
Although DIY is very popular, you may want to leave all electrical jobs to the professionals. A 2021 NCBI study revealed that approximately 1000 deaths and 30,000 non-fatal injuries are caused by electrical injuries. Other studies reveal that 4000 to 6000 people are hurt due to DIY electrical repair attempts. Moreover, approximately $1.4 billion is lost due to damages caused by electrical fires and accidents. These statistics reiterate the need to avoid DIY on all electrical works. Even if you don't experience electrocution or house fires, you could violate codes or set up faulty electrical outlets that could cause later problems. 
Fortunately, an electrician is trained to handle all electrical works, so feel free to leverage them. It's important to decide what kind of project you're undertaking to determine the kind of electrician you want. For instance, residential electricians can take care of all jobs while installation electricians focus on installing new electrical systems into your home. Their qualifications and experience are also important factors. You also want to ensure that they offer warranties to cover faulty installations or damages. Seeking recommendations from friends and family or checking out online reviews will prove helpful, so keep this in mind. 
3. Major bathroom alterations
Indeed, you can tackle certain bathroom repairs without causing much trouble. For instance, a leaky faucet or a broken ceramic tile can be fixed easily. Moreover, several online resources are available to help you out. Likewise, you can hang a new mirror, install new waterproof bathroom wall panels, or replace old caulk around your shower or tub. However, other renovation projects are best left to the professionals for the best results. Taking on major plumbing jobs without enough experience and skills can lead to undetected leaks, mold buildup, and other damages. Likewise, installing glass, bathroom tiles, and toilet seats are projects you should avoid at all costs. 
Already, bathroom projects like tile installation are expensive due to their complex nature and doing it yourself can incur even more costs. Moreover, improper glass installation can lead to water leaking on your floor, leading to slips and falls. Bathroom fans are also placed in unique ways that only professionals can do perfectly. Therefore, you can work with pros for each job to get a more functional and aesthetically pleasing bathroom. 
4. Roof installation or repairs 
Are you considering repairing roof damages or installing your roof by yourself? If yes, you may want to rethink that decision. All roof-related repairs are best left to the pros, as DIY has disadvantages. Separate research by the CDC and the American Academy of Orthopedic surgeons indicated that 97% of all roofing and ladder-related accidents happen at home. Moreover, you may misdiagnose your roof damage, leading to a waste of time and resources. You can also cause further damages to your roof and incur additional costs. Also, your roofing shingles can come off during harsh weather, leaving you and your family exposed to injuries and other dangers. Therefore, working with roofing contractors is the best option to enhance safety. 
Before hiring a roofing contractor, consider asking your Homeowner Association or neighbors for recommendations. Also, roofing companies and independent contractors cater to different jobs, and knowing the difference will help you ascertain the best option for your roofing needs. For instance, an independent roofing contractor is great for repairs while roofing companies handle larger projects, so keep this in mind. Ensure that they are licensed according to your state's requirements and have the needed qualifications. As a tip, check online reviews to determine their credibility. 
5. Window replacement 
While it may seem like a small job to replace your window yourself, it usually isn't. Your windows promote energy efficiency while enhancing your home's security and safety. Likewise, it improves your property's curb appeal and increases its value. Therefore, getting it wrong can prevent you from enjoying these benefits. You may not get any warranties to cover costs due to damages, leading to avoidable costs. Window replacement is also a meticulous and time-consuming job that can cause you to avoid other responsibilities. That said, leaving the job to window replacement companies is a good decision. You want to research your window installers to determine their authenticity and demand for certifications and endorsements. You also want to learn from people's experiences regarding your contractor's services to ensure that you're not making a mistake.