Important Tech Solutions Your Business Needs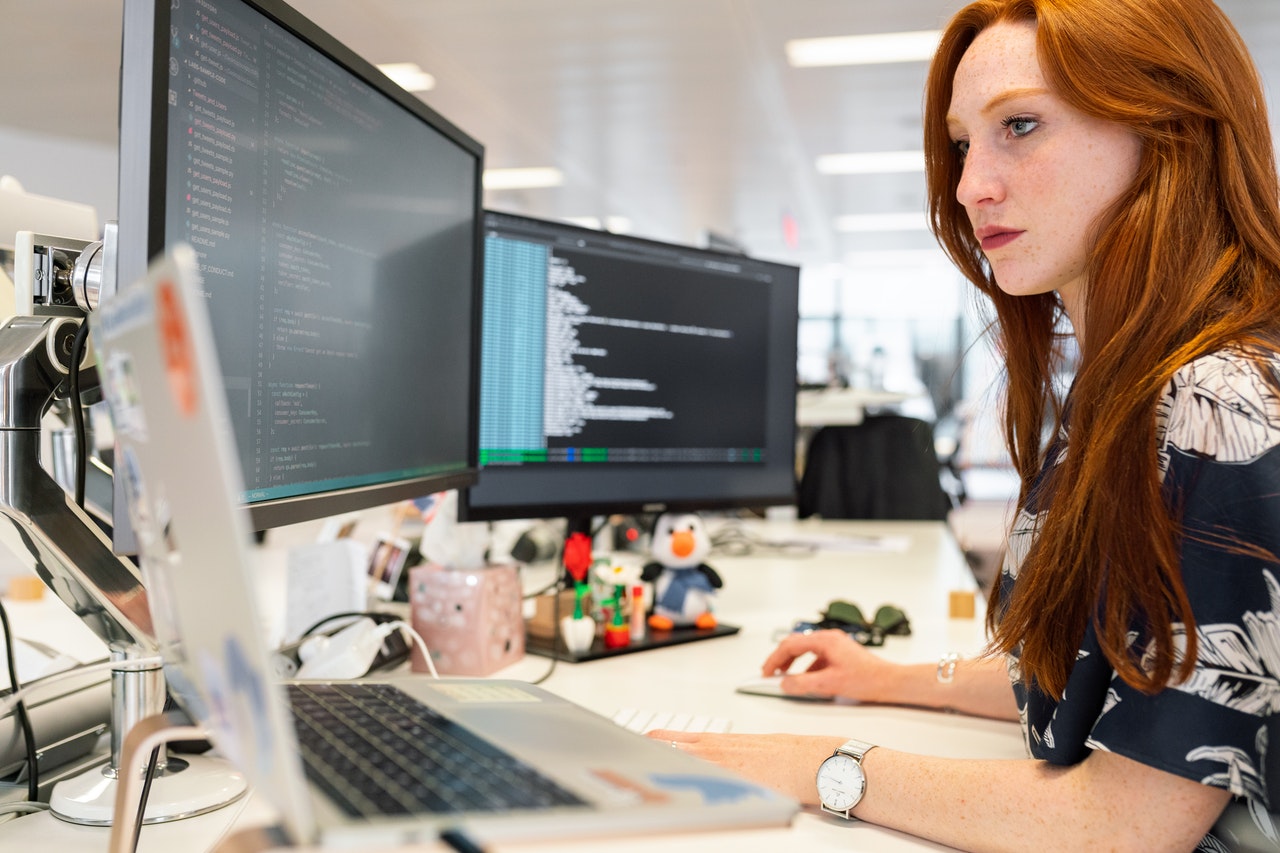 Technology has become a large part of the way businesses operate, and arguably one of the most important factors that enable businesses to survive and grow. However, it can be challenging to try and keep up with the demands of technology, as it continues to rapidly evolve. If you are not technically savvy, then you risk overspending and being left behind in the industry. This can lead to inefficiencies and loss within your business, which is something you want to avoid. If you can understand and implement some of the top technological solutions that you need, your business will skyrocket.
Why is tech important?
Tech plays a vital role in any business and can impact the way your team works, how they communicate, how efficient your processes are, how accessible you are to customers, the service that you provide, your marketing and advertising, and much more. Technology can make your internal processes much smoother and more productive while reducing human errors. The right technology can also protect your business and sensitive financial information against security threats, which is increasingly important as attacks become more sophisticated and common. 
What tech should a business have?
There are a variety of tech solutions on the market that a business can choose to purchase, and it entirely depends on the kind of business that you run, and what your goals are. However, there are some foundational tech solutions that every business should endeavor to have that can be customized to your industry, whether you are a personal injury lawyer or an accountant. Here are some of the most important tech solutions your business needs to invest in. 
Anti-virus and anti-malware software
Without the necessary software embedded into your infrastructure, you are leaving your business defenseless against hackers, cyber-attacks and viruses. Anti-virus and anti-malware software should be something that every business prioritizes, regardless of whether you are a small business, a solo entrepreneur or a large corporation. Getting software, and keeping it updated regularly, is a much more cost-efficient way to secure your assets, in comparison to the losses you will experience if you encounter problems. People often think their business is safe, however, cyber-attacks have become more prevalent, especially with the increase in businesses going online and being more vulnerable during the COVID-19 pandemic. 
Use cloud-based services
Cloud-based software, such as personal injury case management software, enables you to streamline your business processes, securely and efficiently. It provides your entire business with access to all the files and features of the system, as all information will be sent to a cloud-based server that stores all the information to be accessed at any point, anywhere in the world. This is also beneficial for companies, such as law firms, who have a high amount of sensitive data that needs to stay secure and be used for multiple purposes. It's secure and allows businesses to be flexible. Cloud-based software also enables:
The prevention of data loss and downtime 
More control over the quality 
Increased collaboration between employees as they can share and access information securely and easily through the platform 
Consistent data and reporting 
More insights into customers and business information through data analytics 
Mobility as systems and processes can be accessed via any device 
Flexible data storage and bandwidth options 
Top of the range security and data protection 
A competitive edge in the market
Sustainability with processes moving online 
Email marketing
Technology that levels up your email marketing is vital to growing your business. Email marketing enables you to stay in contact with your audience in a more meaningful and personal way, and nurture deeper relationships. Customers regularly check their emails, and with the right tech solutions and well-designed emails, you can reach your customers in real-time. Technology enables better engagement rates, and it is easy to measure your results. Most marketing tools provide you with tracking capabilities, so you can see what happens when you send your email campaigns, and analyze the data, such as bounce rates, delivery rates, click-through rates, unsubscribe rates, and much more. This gives you insights to make improvements and continue to grow your business. Email marketing is a no brainer, as it is cost-effective, can increase your brand awareness and can help you to reach more markets. 
Online accounting and payments 
If you run a business, then somewhere along the line there will be an exchange of funds. Unfortunately, there are many organizations out there, such as law firms, that continue to use cash and cheques to process transactions. This can be both times consuming and costly to your business. Instead, your business should invest in secure, cashless technology that makes it simple, faster and more convenient for your clients. Digital transactions are a great asset to your accounting team and can be paired with accounting software that automatically stays on top of invoices and late payments. This will also enable you to diversify our business, and work with clients all around the world. 
Customer relationship technology
Customers are the backbone of your business, so keeping your technology up-to-date and serving them well will go a long way. Customer relationship technology offers your business the ability to provide excellent customer service and support, as well as lead generation and marketing automation. It is a tool that accompanies your sales team, and not only generates new clients but helps you to retain more clients. Client retention is much cheaper than acquisition, and loyal customers tend to be more profitable, as they already have a certain level of trust in you. You can also gather information about your customers as it will be stored in a central base, review insights and better analyze data, to help you improve processes and build better relationships with your clients. 
Other alternative tech storage solutions
In the past, businesses had to rely heavily on physical storage options for their data. But there are now a range of different tech solutions that can give your business more flexibility and control over its stored data. For instance, cloud-based software is a great option for sensi Online backup. The importance of backing up critical data cannot be stressed enough. It's essential to ensure you have multiple backups in place; whether it be an offsite or online service, or even internal storage systems like RAID servers. And lets not forget one of the many USB uses: data backup. This is particularly helpful if you need to back up a large chunk of data quickly and easily, or even keep it encrypted on the go. Investing in one of these solutions can help prevent any catastrophic losses due to system failures and security breaches – because when it comes to protecting your data, prevention is better than cure.
Technology is a great asset to invest in, regardless of what size your business is, or what industry your business is in. There are a variety of tech solutions that can accommodate different business needs and budgets, that can improve efficiency, security, productivity and much more.