EDGE.sound – Portable Eco-Friendly Bluetooth Speaker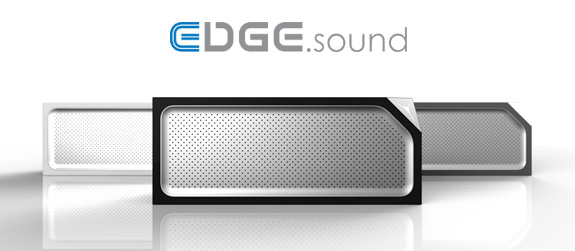 CUBEDGE's highly-anticipated EDGE.sound is now shipping – Just in time for the iPhone 5!
For those of you who aren't familiar with the EDGE.sound, it's a portable Bluetooth speaker that offers users a sleek aesthetic appeal, modern design and built-in Bluetooth 3.0 technology.
The EDGE.sound produces world-class sound, with a frequency range of 40Hz-20 kHz. Producing sound up to 95db, this portable speaker delivers exceptionally crisp, rich audio for rocking out to your favorite tunes. It also offers the convenience of a built-in microphone, which produces the capability to easily keep connected with Skype, iChat and FaceTime.
The BT 3.0 capabilities allow for a 90% faster connection and better transition, unlike other popular portable speakers that are still use Bluetooth 2.1 technology. It also means better support of a wide array of devices, including iPhone 4/4s, iPhone 5, iPad, Android, and any other Bluetooth supported device.
Since the iPhone 5 got rid of the 30-pin dock connector, many people are in the market for a new speaker dock. I say go with a no-docking necessary option that you can take with you. And the EDGE.sound has a built-in rechargeable battery that offers 10-14 hours of playback. No more limitations based on outlet locations!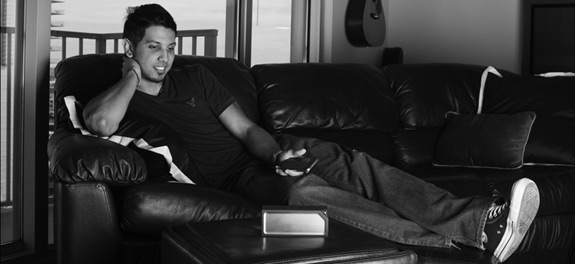 The EDGE.sound is available now at http://cubedge.com/edgesound for $149.