Enter To Win 'The Bourne Initiative' And A Fitbit Flex
Jason Bourne is one of the most popular and compelling characters in contemporary fiction, captivating fans since The Bourne Identity's release back in 1980. Originally created by bestselling author Robert Ludlum, the Jason Bourne books became international hits and spawned a thrilling […]
Disclosure: We've partnered with Grand Central Publishing to share this giveaway.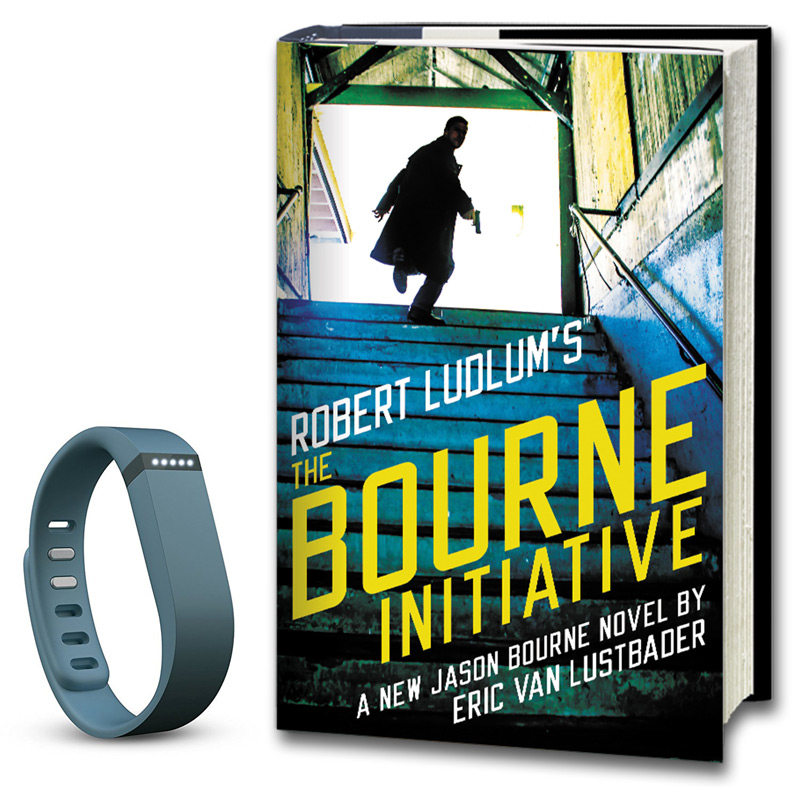 Jason Bourne is one of the most popular and compelling characters in contemporary fiction, captivating fans since The Bourne Identity's release back in 1980. Originally created by bestselling author Robert Ludlum, the Jason Bourne books became international hits and spawned a thrilling film franchise starring Matt Damon.
Now, New York Times bestselling writer Eric Van Lustbader carries on Jason Bourne's story with a new novel about the rogue secret agent who has lost his memory…
The Bourne Initiative hits shelves next week, and it sounds like another adrenaline-fueled thriller:
Gen. Boris Karpov, head of the feared Russian FSB, is dead. But Karpov has reached out from the grave with an unstoppable cyber operation he conceived in the months before his murder, aimed at the heart of the United States—a way to steal the president's nuclear launch codes. Who has taken over the operation? Karpov trusted only one man: Jason Bourne. But can Bourne be working against his own country? Gen. Arthur MacQuerrie, chief of the Dreadnaught Section of NSA and Morgana Broussard, head of the mysterious Meme, LLC, are convinced of Bourne's treasonous act, and will do everything in their power to kill him.

Flushed from cover, hunted by the best assassins in the business, wounded and nearly killed, Bourne's only hope is to join forces with his bitterest enemy, a Somali magus named Keyre, whose terrorist forces Bourne once decimated. Now Keyre is more powerful than ever, with a burgeoning international network—a man who can help Bourne, but to what end? Lying in wait is the young woman Bourne saved from Keyre's torture, who now calls herself the Angelmaker. Both seductive and deadly, the Angelmaker loves Bourne, watches over him, but from whom does she take her orders? Is she ally or adversary?

These are questions Bourne must answer before he can unravel the mystery of Boris Karpov's last legacy, a weaponized code that may very well bring about the unthinkable: a violent end to America.
In celebration of The Bourne Initiative's release on June 13th, we've partnered with Grand Central Publishing for an exciting giveaway, where one lucky winner will receive a hardcover copy of The Bourne Initiative, along with a Fitbit Flex (because your heart will be racing as you read this latest Jason Bourne thriller).
To enter, simply leave us a comment below telling us what your favorite Jason Bourne book (or movie) is and why. We'll pick a winner at random on June 16th at 5pm EST. Contest only open to US residents.
Good luck!