Enter Our Old Spice #Smellegendary Hydro Wash Giveaway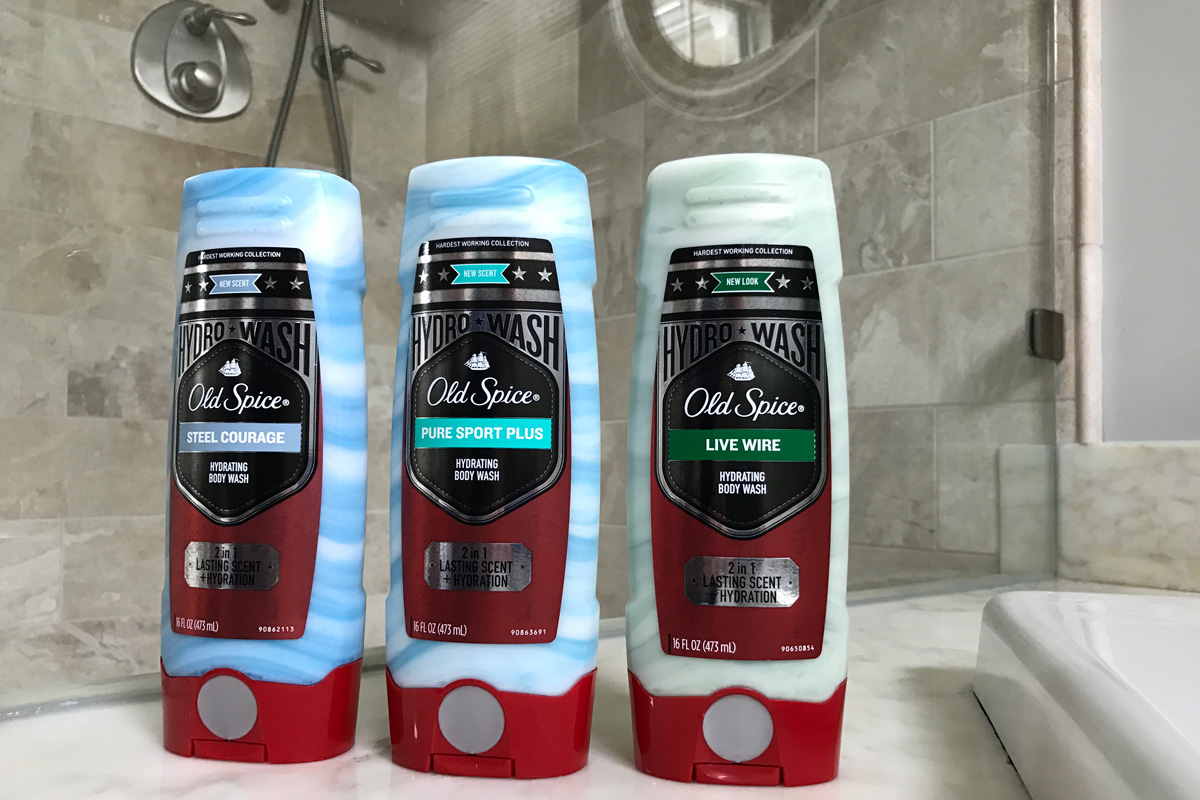 We recently told you about Old Spice Hydro Wash, the latest addition to their Hardest Working Collection of men's grooming products. In case you missed it, Old Spice Hydro Wash is a new body wash that gives guys the lasting scent and ultra-superior hydration they want.
As someone who suffers from dry skin (especially in the winter months), I'd often use my wife's body wash to get some relief, since it has a moisturizer built in. The only problem? I would come out of the shower smelling like lilacs or strawberries. Not cool.. or manly!
Thankfully, Old Spice Hydro Wash comes in three long-lasting manly scents (Steel Courage, Pure Sport Plus and Live Wire), and they all #smellegendary.. though Steel Courage is my favorite. Seriously, you would not believe the number of compliments I've gotten since I started using Hydro Wash.
Better still, Hydro Wash offers superior hydration with over 20% hydro-moisturizing complex. The proprietary "dual stream" formula keeps moisturizers and cleansers separate, so that the moisturizers don't wash away with the lather before hydrating your skin. Thicker and richer lather means less product going down the drain, leaving your skin feeling hydrated and clean.
So if you want to #smellegendary while enjoying the benefits of hydrated and clean skin, you should definitely pick up a bottle. They're only $4.99 and can be found at most drugstores, food stores and mass retailers.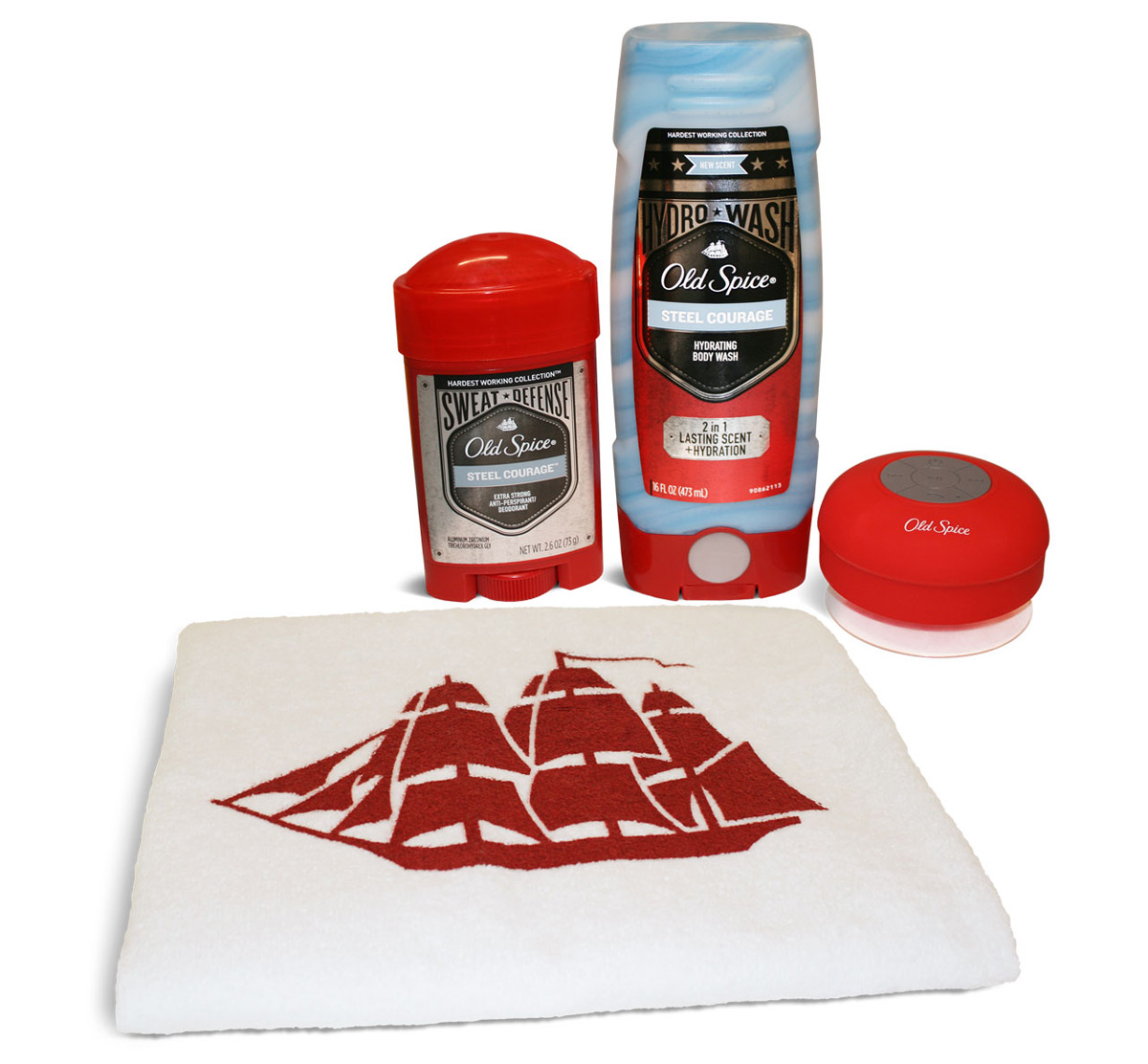 Are you ready to experience legendary freshness? Then enter our Old Spice Hydro Wash "Power Shower" Pack Giveaway, where one lucky Guys Gab reader will walk away with not only Hydro Wash, but also an Old Spice Shower Speaker (to amp up your shower experience), an Old Spice towel (to dry off afterwards), and Old Spice Sweat Defense.. because your pits deserve powerful anti-perspirant protection too.
It couldn't be easier to enter, simply leave us a comment below telling us why you should win the prize pack. We'll pick a winner at random on May 12th at 5pm EST. Contest only open to US residents.
—
Disclosure: This post is sponsored by Old Spice, but all opinions are my own.