Old Spice Is Inviting Fans To Sit In On Their Next Marketing Meeting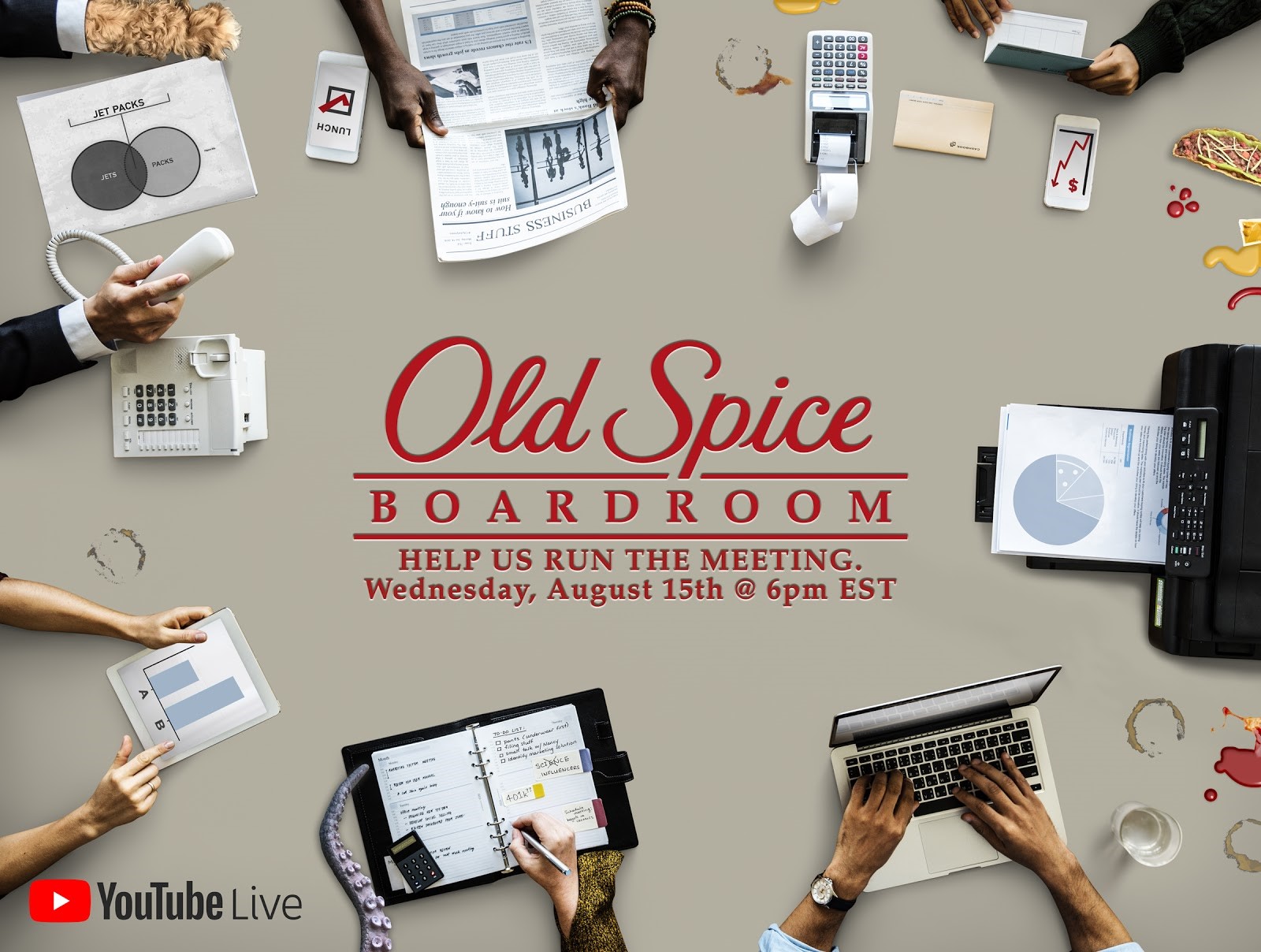 Have you ever wondered how the Old Spice marketing team comes up with the over-the-top, hilarious and ridiculously manly commercials that they're known for? Over the years, they've received countless questions and comments about what really goes on behind-the-scenes.
Well you're about to find out, because Old Spice is giving fans a peek behind the curtain to not only see for themselves … but also participate in the fun. And it's happening tonight!
That's right, tonight at 6pm ET, Old Spice will be hosting a LIVE YouTube experience where fans will be able to not only watch but also "control" the Old Spice marketing department as they go through a monthly meeting agenda of extremely important business things such as ROIs, KPIs, and other three-letter acronyms. IRL.
The interactive livestream for the Old Spice Boardroom is powered by GoLive, a new custom tool that generates dynamic overlay graphics and helps Old Spice integrate the voice of the audience into the show in real-time. Viewers can participate with YouTube comments that appear on air, vote on polls to influence the story, contribute their own content, and more.
It's going to be fun, so make sure you join this world-first meeting tonight and take part in it!