Gillette's New SkinGuard Razor Is Designed For Men With Sensitive Skin
When Gillette announced that they were releasing an all-new razor, one specifically designed for men like me who suffer from sensitive skin, razor bumps, skin irritation and razor burn, I was pretty excited, as this has long been a problem for me, to the point where I only shave every few days in order to minimize irritation.
Turns out, I'm not the only one who suffers from this affliction, and Gillette set out to address this issue though an entirely new design philosophy. The secret? Less blades!
Ok, maybe that's an oversimplification of things. But at its core, these 3, 4 and 5 blade razors can deliver too close of a shave for many people, leading to skin irritation and such.
So Gillette went back to the drawing board and came back with the Gillette SkinGuard razor, which features just two blades, along with a protective "comb" in between the blades. So what exactly is the purpose of that piece in between the two blades, you ask?
As you can see in this video, Gillette's SkinGuard technology helps reduce skin irritation by:
Raising the blades slightly from the skin to minimize contact
Absorbing weight from the hand so blades press less on sensitive skin
Smoothing skin to protect it from the blades
And similar to Fusion ProShield, SkinGuard also has lubrication before and after the blades to minimize friction during the shave.
"Gillette decided it was going to crack the code on irritation during the shave, and quickly saw that the majority of problems men experience are tied to a shave that is too close for their comfort level," said Jean Ibrahim, Global Grooming R&D Leader at Gillette. "We challenged ourselves to rebuild the traditional razor from the ground-up, optimizing for comfort above all else because we believe all men, including those who have sensitive skin, deserve to look and feel their best."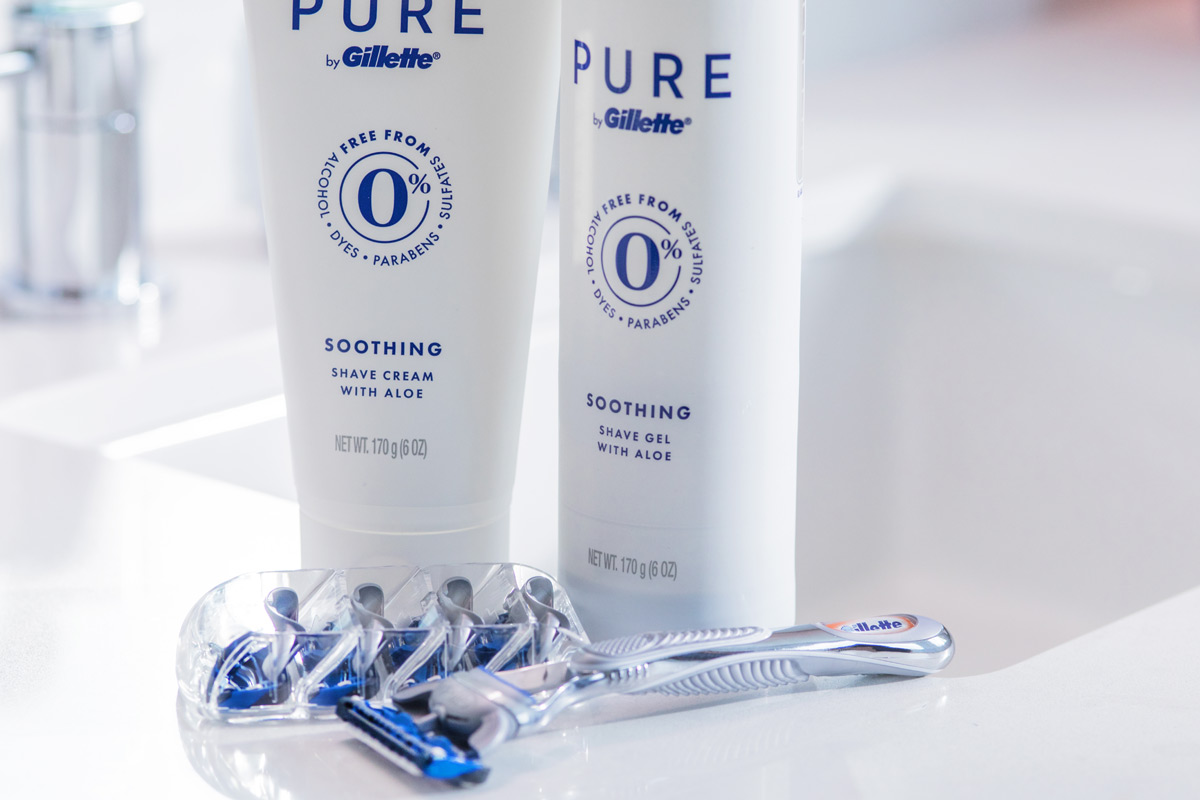 Naturally, I had to try the Gillette SkinGuard razor myself, and after using it for a few weeks, I can tell you that it does live up to its claims for me, delivering a quality shave, but without the razor bumps and ingrown hairs that I'm prone to.
So if you struggle with skin irritation after shaving, it's definitely worth trying the new Gillette SkinGuard razor and seeing how it works out for you. The razor will hit shelves starting next month, with a suggested retail price of $7.99 for a handle and one cartridge.
Be sure to let us know what you think of the Gillette SkinGuard after trying it out for yourself!