Everything You Need For The Perfect Shave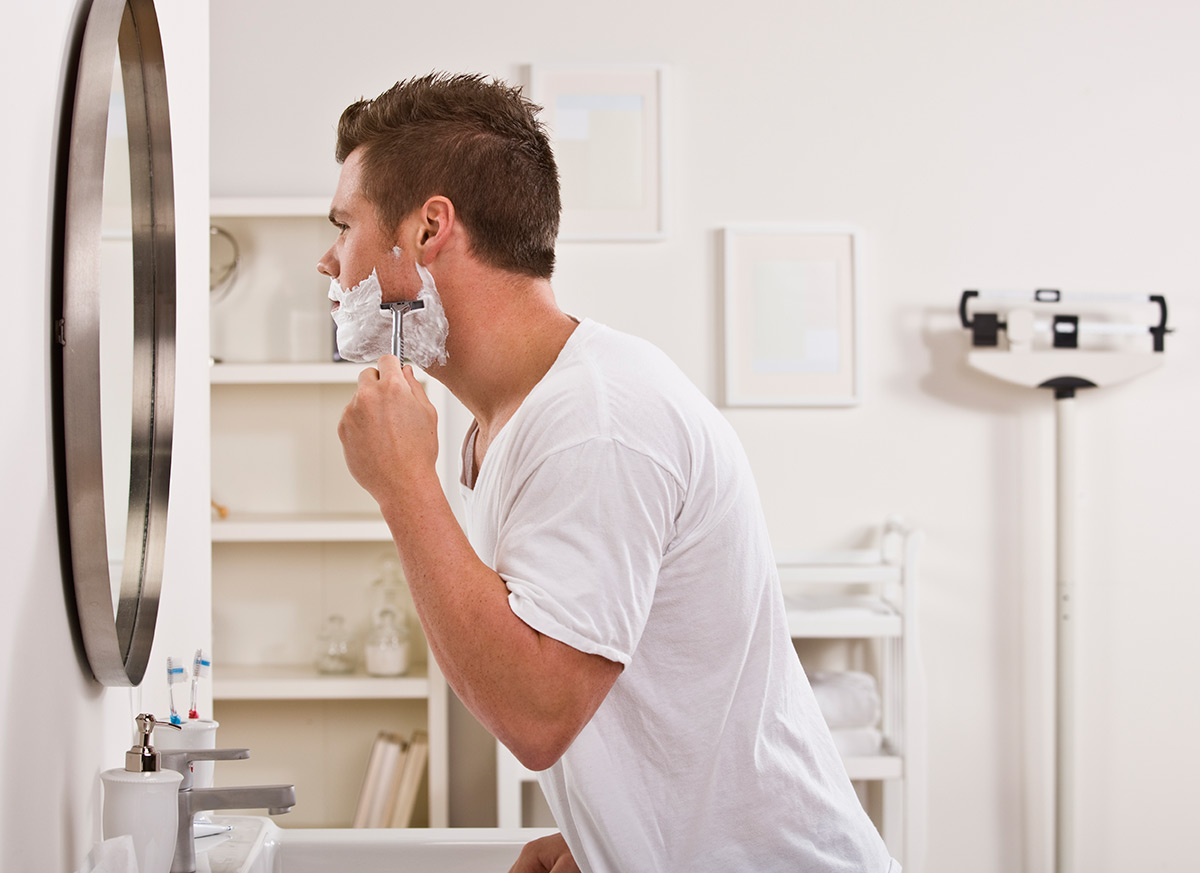 There are two types of men in this world. Those that are clean shaven, and those who sport a beard. Me, I've always preferred the clean-shaven look, though I did experiment with a beard during quarantine. While it was fun to mix things up, the bearded look just didn't suit me, so one day I just shaved it off.
Looking back, I realized that I've been shaving for the better part of 30 years now, as my facial hair started coming in back in middle school. My Dad took me into the bathroom and showed me what to do, lathering up with shaving cream, shaving with the grain (never against), and rinsing the blade frequently to prevent it from clogging up. It's pretty standard stuff that still holds true today, but if you want the smoothest shave possible, the devil is in the details.
Preparation Is Key To A Great Shave
Before you reach for the shaving cream, you need to prepare your skin with either hot water or a shower first. The warm water not only softens your stubble, but it also opens up your pores. Afterwards, you'll want to apply some shaving oil on the pre-heated skin, as this will lift hairs away from the face, provide a slick and slippery surface for the razor and will put up a valiant fight against razor rash burn and skin irritation.
Simply dispense a few drops of shaving oil into your hands and rub them together. Then gently rub the oil onto your face and neck. After letting the oil sit on your skin for about 30 seconds, you can then apply your shaving cream as usual. The pre-shave oil sits on the skin underneath your shaving cream and helps provide a smooth glide for an even smoother shave.
Lather Up With Quality Shaving Cream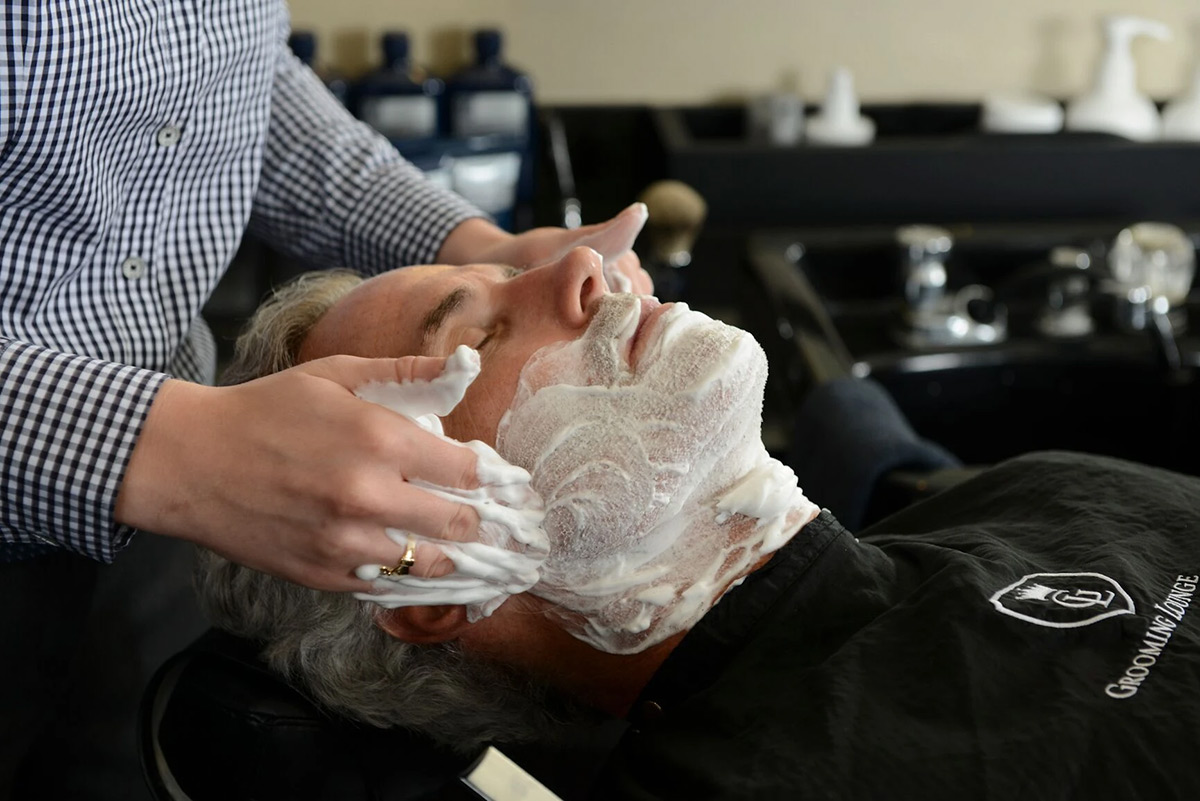 Running a razor blade repeatedly over your face can agitate skin – causing irritation, redness, ingrown hairs and breakouts. That's why it's important to use a rich, ultra-lubricating shaving cream to protect your delicate skin, while providing a smooth path for razors to follow. One of my favorites is Grooming Lounge Beard Destroyer Shave Cream.
Over top of the shave oil, apply a thick, protective shave cream. Work the cream into your face in a circular motion to produce a rich, moisturizing lather, using either fingers or a badger hair brush. Spend extra time working the cream into the more sensitive areas (usually the neck region) and don't worry about excessive foam. Truth is, most of that foam isn't touching the face… so it can't be doing much of anything.
What Kind Of Razor Should You Use?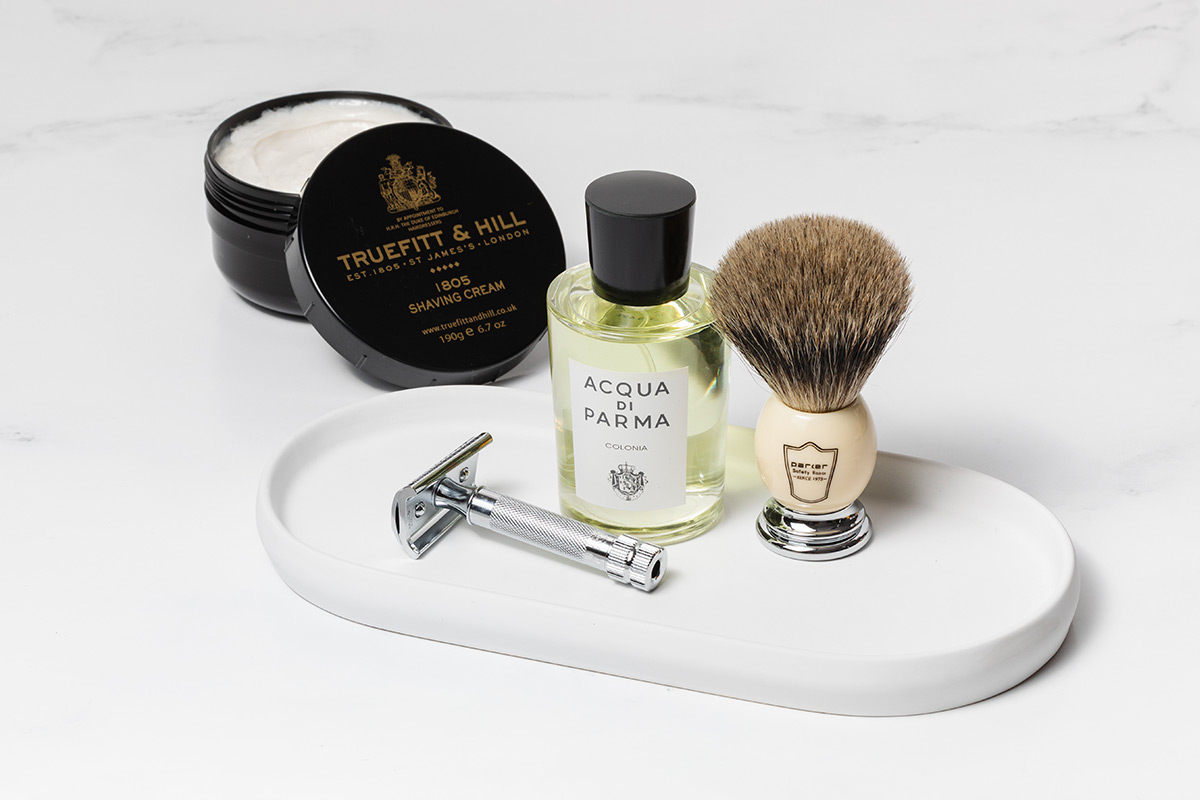 For years, I bought into the marketing hype, buying the latest and greatest multi-blade razors that boasted 3, 4, and even 5 blades to deliver the closest shave possible. And while they offer a decent shave, complete with an Aloe Vera strip to help lubricate your skin, and a pivoting head to follow the contours of your face easily, they would also irritate my skin something bad. And it makes perfect sense when you think about it, as three blades equals three passes on the skin and the chance for additional irritation. And don't even get me started on cost, as replacement cartridges have gotten stupid expensive!
Then a few years ago I tried a double-edge razor at the suggestion of a friend, and it turned the chore of shaving into more of a special event that makes you feel fancy. Sure, there's a bit of a learning curve in the beginning to make sure your blade is positioned at the right angle, and it takes a bit longer to shave, but I found it to deliver an equally great shave with little to no skin irritation. My tool of choice is the merkur 34c. Yes, a decent razor is going to cost upwards of $30, but the replacement blades are dirt cheap, saving you a ton of money in the long run.
Finish It Off With Some Aftershave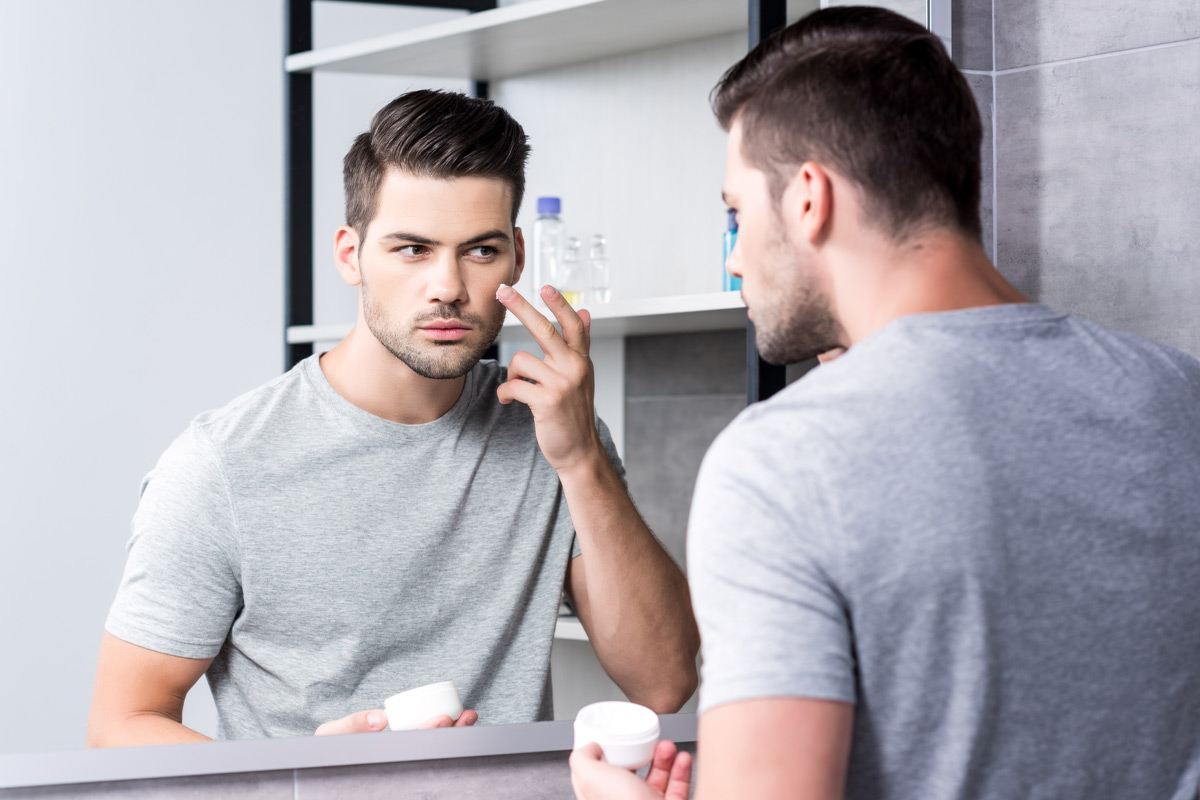 Wrap things up after shaving by splashing the coldest water available over your freshly shaved skin. Such chilly H2O will wash off excess residue and help tighten up your pores. From there, liberally apply an alcohol-free, soothing and moisturizing aftershave product to help chill out, nourish and refresh freshly shaved skin.
The alcohol-free detail is important to note, unless you want to be screaming like Kevin did in Home Alone, as that'll cause quite a burning sensation! And be sure to rub on a little extra product to sensitive areas and let it soak in over time.
Where To Buy Quality Grooming Products
Grooming Lounge is the country's premiere source for men's grooming solutions, with shops, a web destination and custom-blended men's grooming products. As you'll see on their website, instead of showcasing every product under the sun, they've curated the products that deliver maximum results. Every product featured on their website and in their shops has received the "thumbs up" from their Founder and Grooming Experts.
Needless to say, if you're looking to take your grooming game to the next level, be sure to visit the Grooming Lounge website and check out their various offerings. Your skin is the first thing people notice when they see you, so make sure you're looking your best!