Did You Know That Dollar Shave Club Sells More Than Just Razors?
Dollar Shave Club has expanded their offerings beyond razors, covering you from head to toe with shower products, oral care products, hair products, skin products, and even butt wipes!
Disclosure: This post has been sponsored by Dollar Shave Club, but all opinions are my own.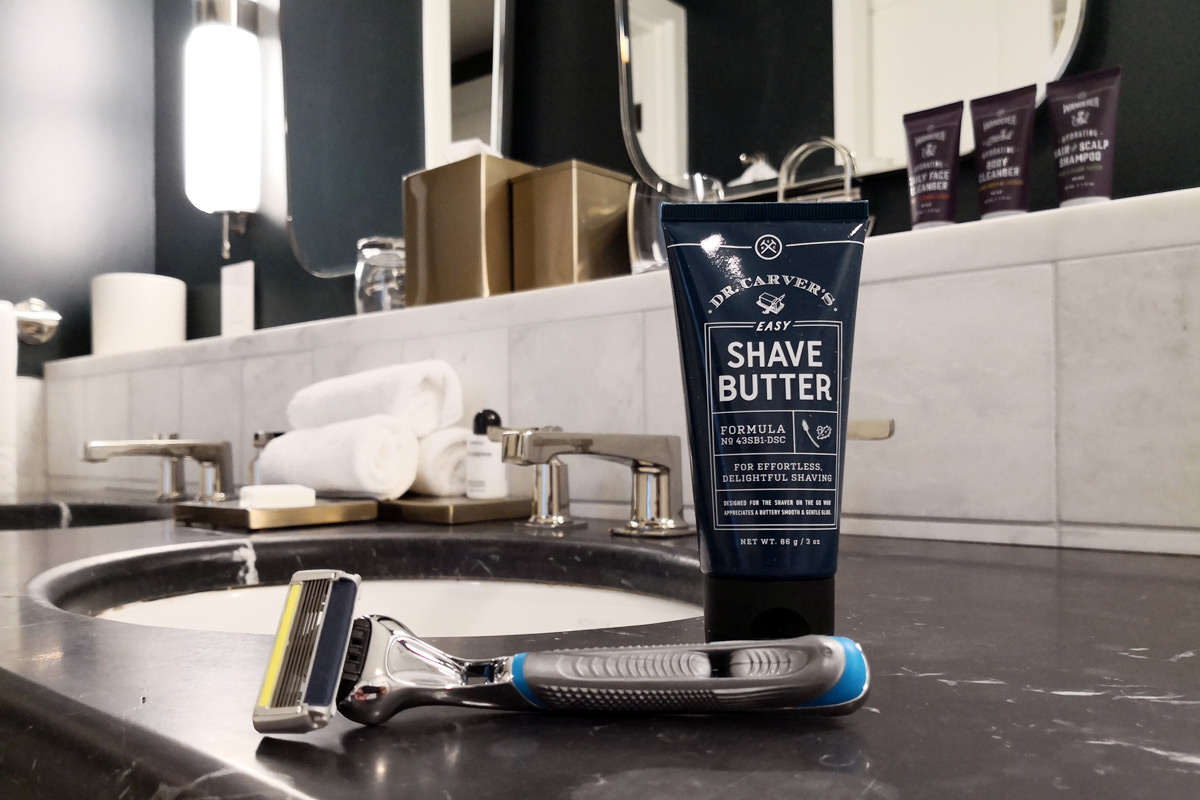 By now, you've probably heard about Dollar Shave Club, the popular grooming company that offers high-quality shave and grooming products delivered right to your door, at a fraction of the price of the competition. I've been using their razors and shave butter for quite a while now, and I couldn't be happier with their products.
So when I heard that Dollar Shave Club had expanded their offerings beyond razors, covering you from head to toe with shower products, oral care products, hair products, skin products, and even butt wipes, I just had to try some of these out for myself. Basically, if you have a body, they have you covered.
Now I know what you're thinking.. "I've already got products that I'm happy with, why should I switch?" Because you don't know what you're missing out on. And what's great about DSC is that they offer these $5 starter packs, so you can try them out for yourself with very little out-of-pocket cost. Heck, you probably spend more than this on a cup of coffee.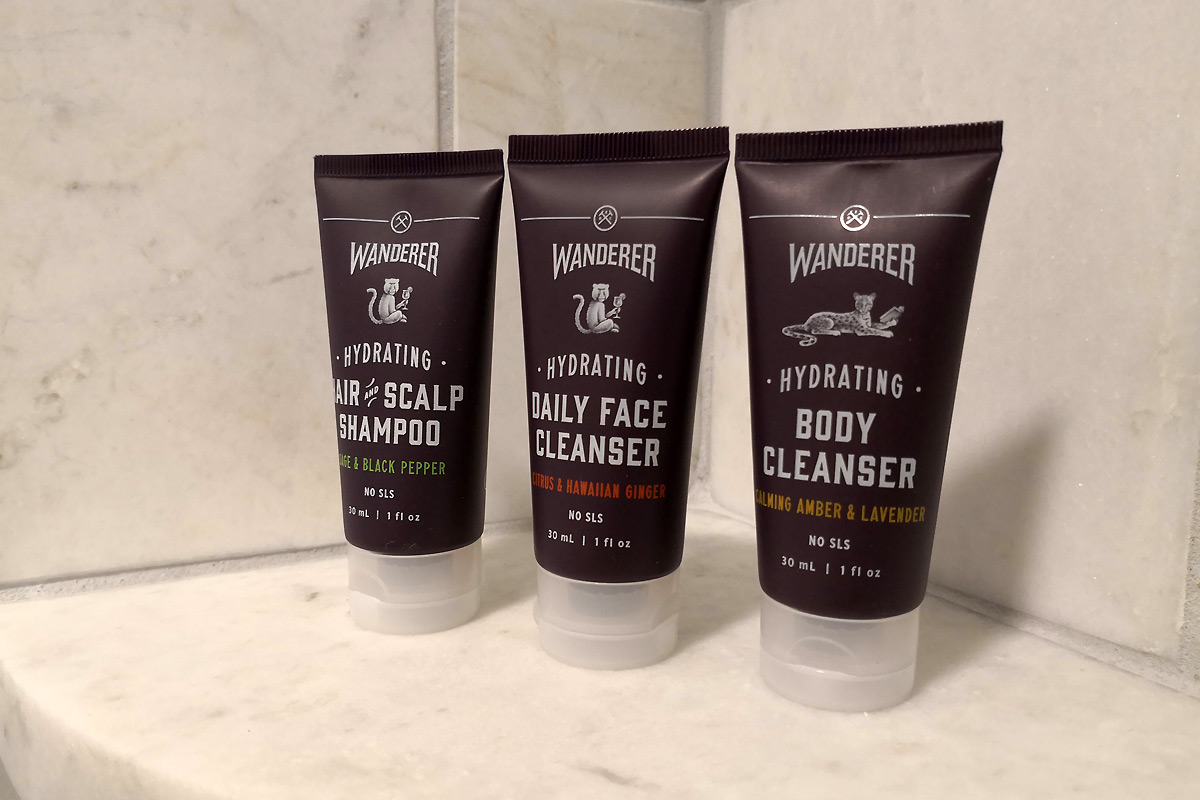 The folks at Dollar Shave Club sent me their Shave Starter Set (which comes with a weighted razor handle, a 4-pack of Executive razors, and a 3 oz tube of Dr. Carver's Shave Butter), their Shower Starter Set (which comes with trial-sized versions of their body cleanser, daily face cleanser and shampoo), and their Oral Care Starter Set (which comes with a toothbrush and a trial-size version of their toothpaste).
As someone with very coarse stubble, I'm very particular when it comes to my razors, as many of them just won't cut it.. literally. But these Executive razors are beyond impressive, with the 6 stainless steel blades making short work of my whiskers, and the shave butter delivering an effortlessly gentle, delightfully smooth shave. Why pay more for those "name brand" razors when DSC offers the same quality at half the price?
Their Wanderer line of shower products are equally impressive, with their Amber & Lavender Body Cleanser, Citrus & Hawaiian Ginger Face Cleanser and Sage & Black Pepper Shampoo all leaving me feeling hydrated and clean. In fact, the first time I used them, my wife remarked at how good I smelled when I got out of the shower. 'Nuff said.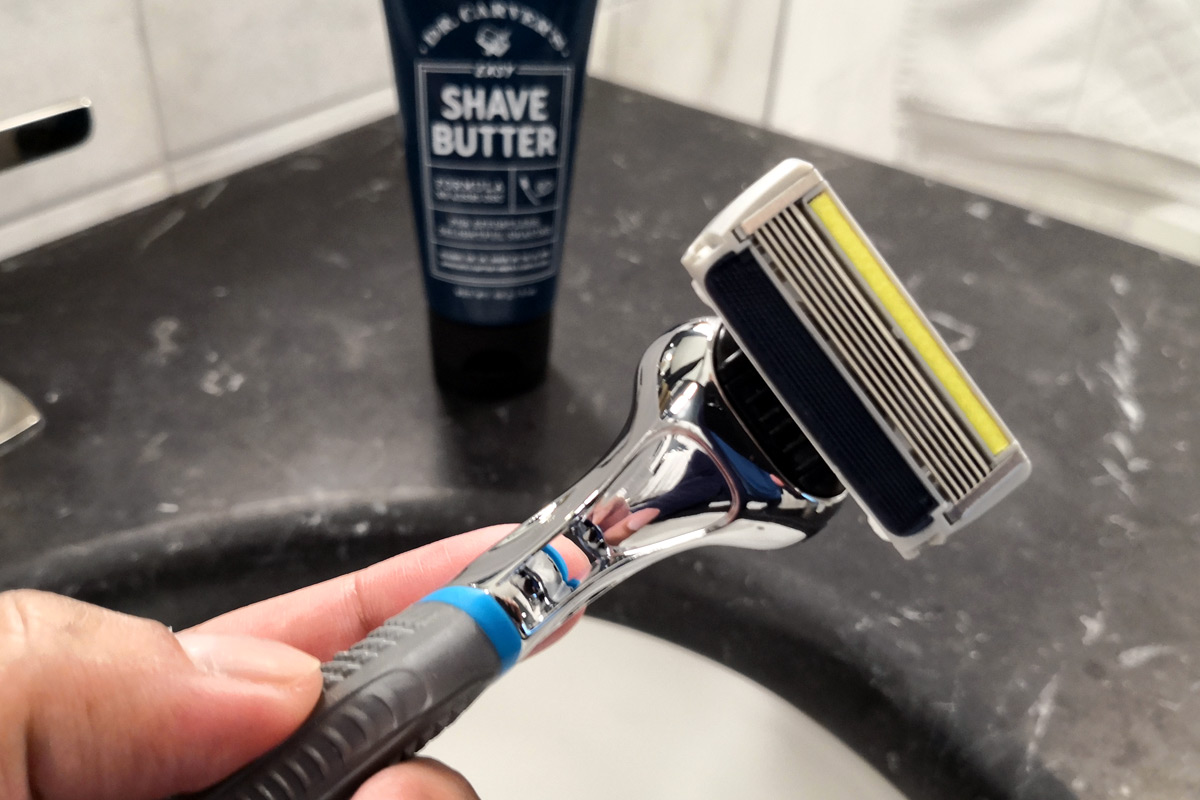 DSC's Peppermint Kick Gel Toothpaste will leave your mouth feeling minty fresh all day long. The toothbrush is comfortable to use, and it's designed to reach those hard-to-reach areas in the back of your mouth. It also comes with a convenient travel cover, so you can toss it in your toiletry bag when you're traveling without it getting all gross.
Overall, there's a lot to like about Dollar Shave Club and their expanded line of products. Not only do they all work great, but they're also competitively priced, and delivered right to your door on schedule, so you never have to worry about running out of something.
So what do you say, who's ready to stop overpaying for all of your grooming needs? Then what are you waiting for, try any (or all) of Dollar Shave Club's $5 starter boxes today! Trust me, you will be glad you did.