Dollar Shave Club Proves That Looking Good Doesn't Have To Cost A Fortune
Disclosure: I've partnered with Dollar Shave Club to bring you this product review and show you how easy it is to subscribe, but all opinions are my own.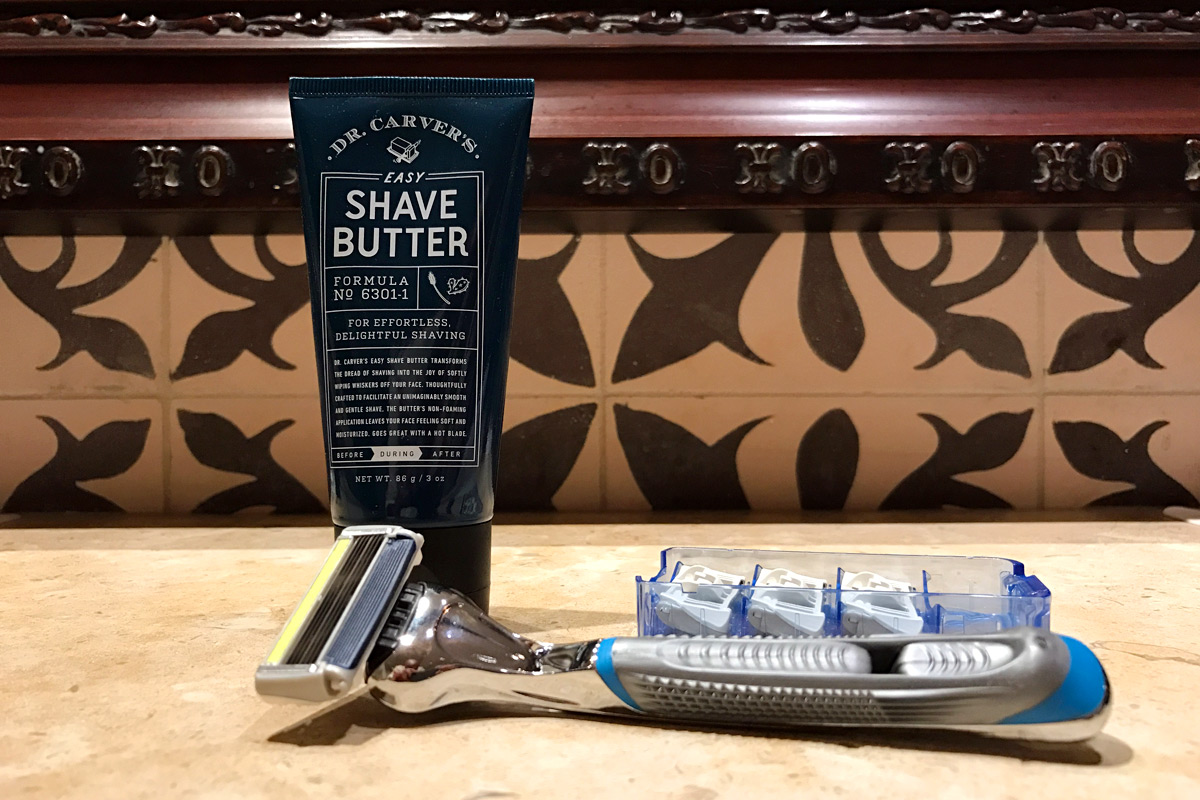 Do you know why so many men are sporting beards these days? It's not because looking like a lumberjack is cool. It's because razors are freaking expensive! Well, that's my theory at least.. But in all seriousness, have you purchased razor blades lately? They are really pricey, with a 4-pack replacement cartridge of my normal brand setting me back $20 or more! Tired of getting "gouged" at the checkout every month, I decided to try out Dollar Shave Club and see what all the fuss was about.
For those of you unfamiliar with Dollar Shave Club, they're a popular grooming brand that offers high-quality shave and grooming products, delivered right to your door, at a fraction of the price of the competition. I got their Dollar Shave Club Starter Kit, which includes an awesome, weighty handle, 4 Executive cartridges, a tube of Dr. Carver's Shave Butter, and a copy of The Bathroom Minutes, their monthly printed magazine.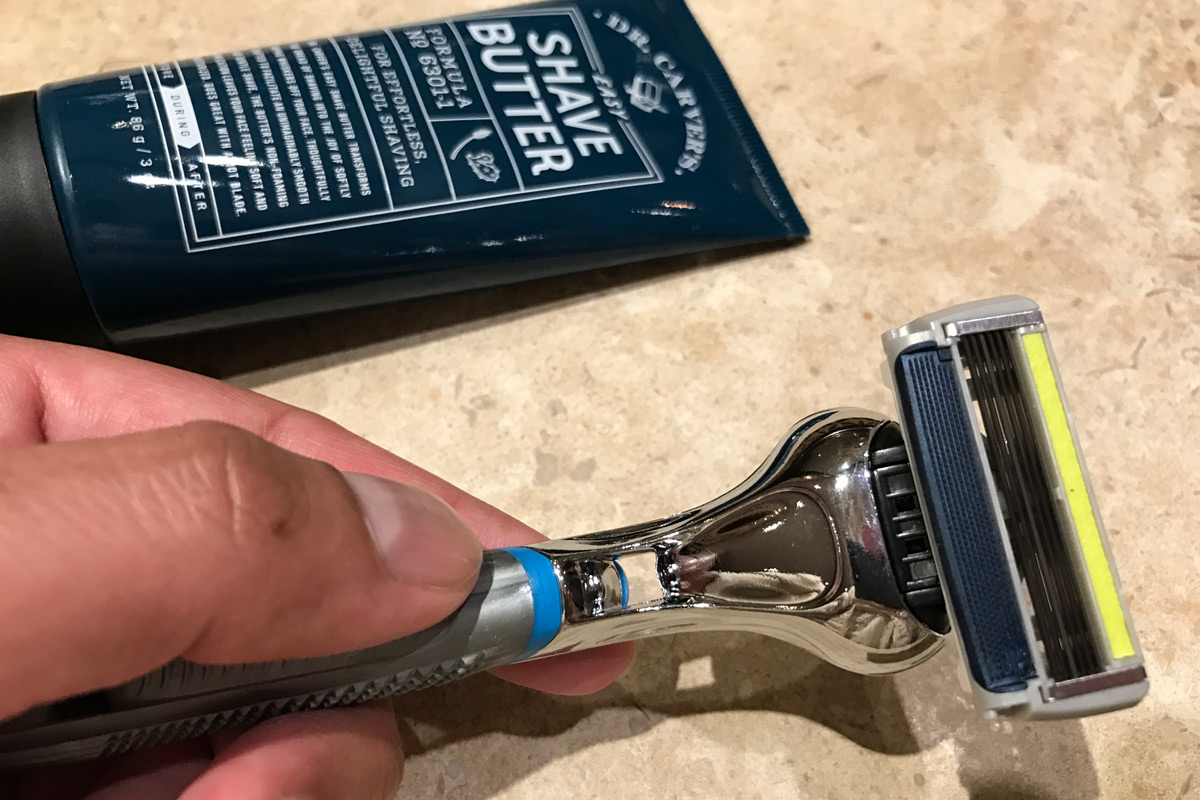 The Starter Kit is a $15 value, but for a limited-time, DSC is offering it to new members for just $5, with free shipping to boot! At that price, you can't afford not to try them out. And trust me, once you experience their high-quality blades and amazing Shave Butter for yourself, you'll be hooked.
First impressions? This does NOT feel like a "budget" razor, and it's clear that I've been overpaying for razors for some time now. The handle felt weighty and substantial in my hand, and looks sharp in my bathroom. The razors feature 6 stainless steel blades, along with a special trimmer edge built in. The shave butter delivers an effortlessly gentle, delightfully smooth shave. Wow, this is some quality stuff!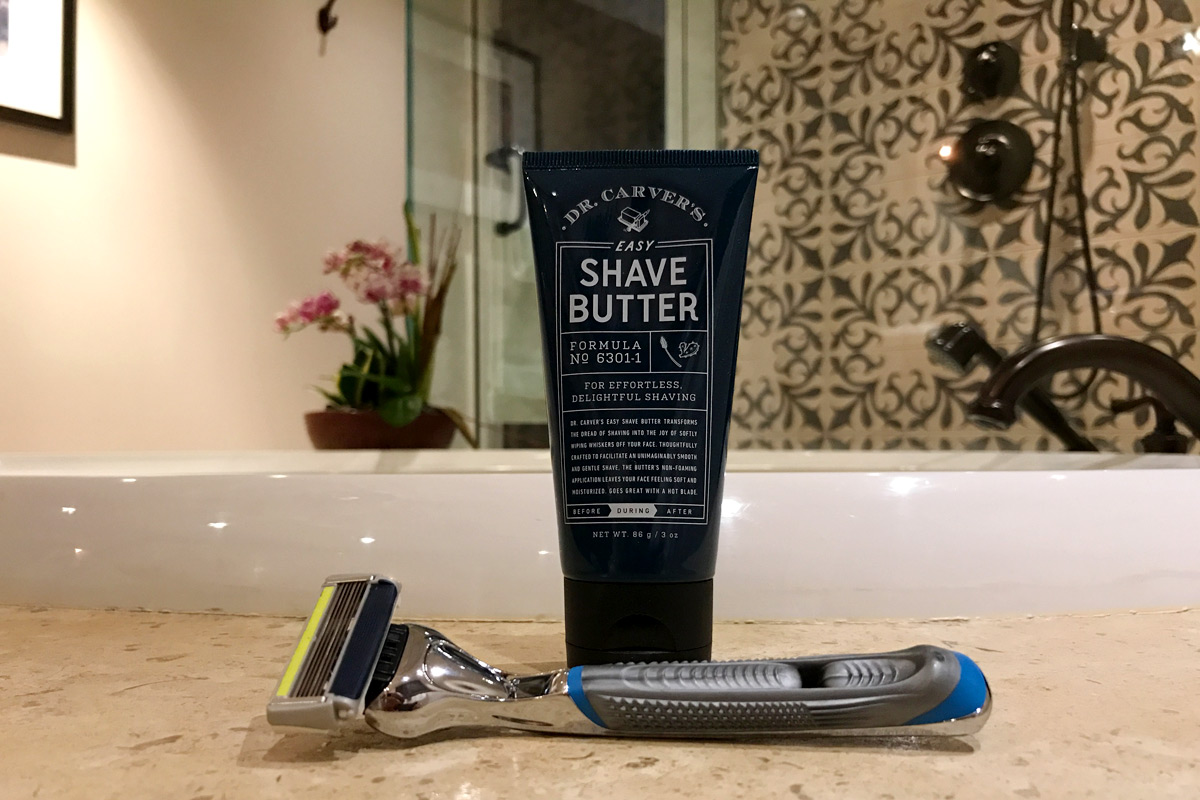 I have been using my Dollar Shave Club razor and grooming products for a few weeks now, and I couldn't be happier. I get a perfect shave every time, and I swap out razor blades about once a week (impressive, given how thick my facial hair is). Dollar Shave Club ships out a 4-pack of razor cartridges each month for $9, so I don't even have to step foot in a store anymore, or worry about running out of blades. How great is that??
In addition, Dollar Shave Club has an awesome selection of high-quality grooming products (from hair styling to shower products) that you can get delivered to your door just as conveniently.
So what do you say, are you ready to stop paying an arm and a leg for all of your shaving needs? Then what are you waiting for, try the $5 starter box today! You'll be glad you did.